Quinny Zapp pushchairs are very popular with parents for a host of reasons. These baby and infant essentials are suitable for children between 6 months and 3.5 years, and boast a range of features. Understanding the top reasons to choose Quinny Zapp pushchair helps you to decide whether they are right for you and your little one.
Size of a Quinny Zapp Pushchair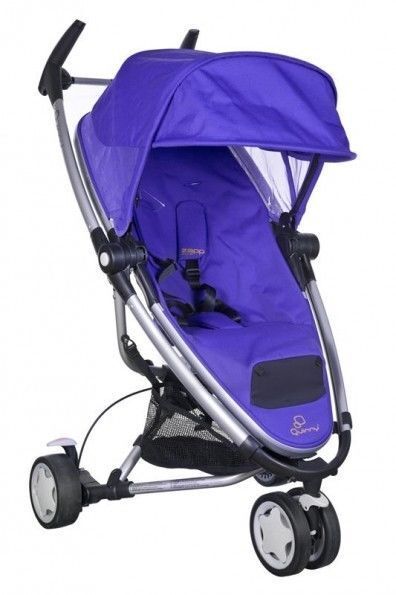 Quinny Zapp pushchairs offer ample room for your child, not to mention your shopping, with the large basket sitting underneath the pushchair. However, when you need to fold it down, a Quinny Zapp pushchair is very compact. Some, such as the Quinny Zapp Stroller, fit neatly in a special carry bag. Despite their small size and lightweight construction, Quinny Zapp pushchairs are strong and durable, and provide a safe, solid, and comfortable environment for the little ones.
Manoeuvrability of a Quinny Zapp Pushchair
With one wheel at the front, and two at the back, Quinny Zapp pushchairs are easy to manoeuvre over streets and paved areas. The front and rear wheels boast independent suspension, providing a smooth ride for your child, as the wheels also absorb shocks. The front wheels lock when trying to turn on rough terrain, to aid in cornering. The pushchairs are also easy to manoeuvre as you mount and dismount pavements and access shop doorways.
Quinny Zapp Accessories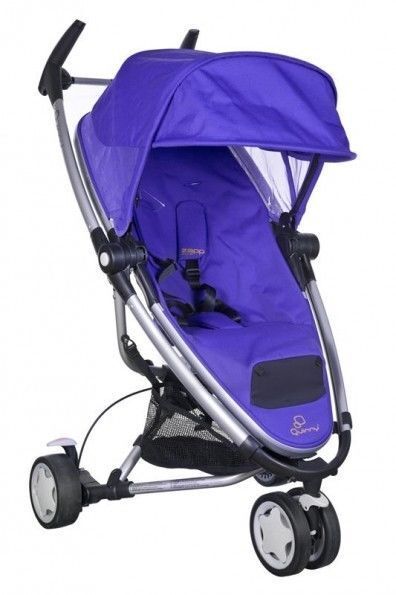 You can choose a Quinny Zapp parasol that offers 40+ UV protection, keeping your little one cool and well-shaded in the summer. It is lightweight and compact when not in use, and connects straight onto the Quinny clip that comes with the pushchair. To keep your baby warm, protected, and dry in the winter, opt for the Quinny Zapp footmuff and the rain cover. As infants grow, they like to begin exploring, so to keep them safe, choose the Quinny Bumper that attaches across the pushchair and prevents children leaning too far forward.
Quinny Zapp Pushchair Travel Option
If you have a Bebe Confort Pebble or Maxi Cosi car seat, for ultimate convenience, you can detach the seat from your Quinny Zapp and clip the car seat into the frame, using it as a very convenient travel pram when you are on the go. You do not even have to lift baby out of the car seat. Simply lift unfold the Quinny frame, lift up the car seat, and lock it onto the frame with a few simple clicks.