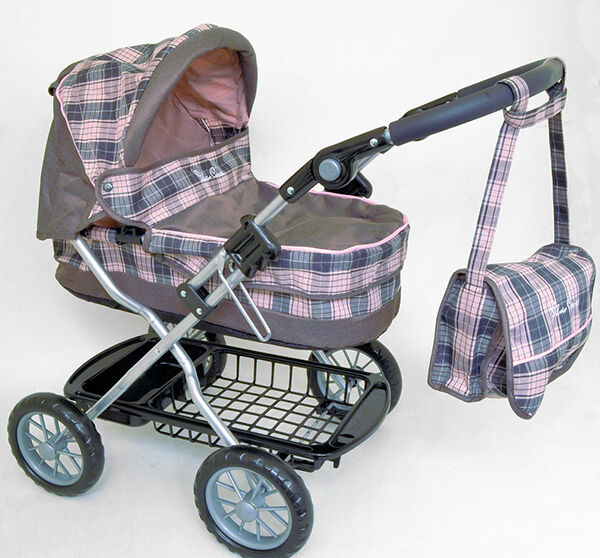 Handcrafting prams since the late 1800s, Silver Cross is an established brand offering stylish but highly functional baby products. The Balmoral and Kensington prams are still made by hand in the United Kingdom. Other pram systems, such as the Surfer 2 and Sleepover Elegance, are more complex and may be more suitable for travel; for example, the Surfer 2 converts to a car seat. All Silver Cross prams have optional accessories to improve your or your baby's experience.

Surfer 2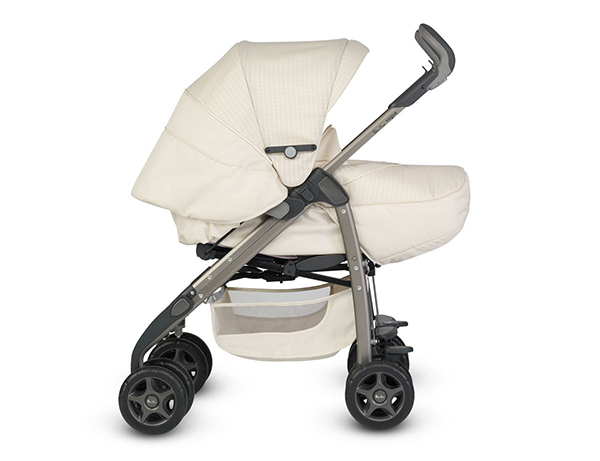 Available in half a dozen bold colours, the Surfer 2 is among Silver Cross's most versatile pram systems. It features bigger and more rugged wheels than the original product and has a larger shopping basket to carry the countless items needed to soothe a baby or toddler. Both the handlebar height and seat position are adjustable. The Silver Cross company took inspiration from mountain bikes when creating the suspension for this pram, allowing it to navigate most terrains. This pram's overall design and price are award-winning.
Sleepover Elegance
The Sleepover Elegance has a more vintage look and feel than other Silver Cross pram systems. Its niche is overnight travel. The carrycot has a padded mattress and lies flat, although parents can adjust it to two other positions, even if the baby is in the pram. A chrome-plated basket underneath the carrycot can hold nappy changing bags. This Silver Cross pram is available in Cream, Vintage Rose, and Black.
Linear Freeway Elegance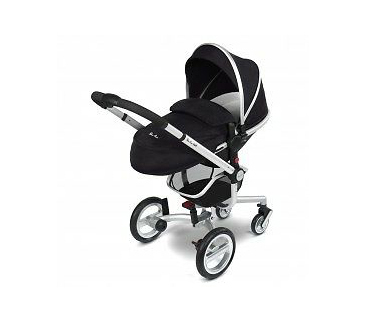 The Linear Freeway Elegance comes in Oxford Grey and Sugared Almonds. It is a more versatile version of the Sleepover Elegance, converting from a lie-flat carrycot to a reversible pushchair within minutes. This pram is suitable for babies to toddlers, so new parents need not worry about buying multiple prams throughout their child's first years.

Balmoral
Silver Cross describes the Balmoral as "the Rolls Royce of prams". It is a vintage pram with large, puncture-resistant wheels and a folding, hand-stitched hood. Fortunately, unlike prams from the 1800s, the Balmoral is a smooth ride thanks to a full suspension system. Each Balmoral pram comes with a certificate of authenticity and a care kit to polish the chrome and tighten the bolts. In addition, when buying a Balmoral directly from Silver Cross, a specialist personally delivers and builds the pram on-site.

Kensington
The Kensington is another vintage-inspired pram, but unlike the Balmoral, it features a detachable body and folding chassis, bringing it closer to a modern pushchair. It is ideal for parents who like the idea of using a traditional, old-style pram but long for the convenience of today's convertible prams. A Silver Cross specialist delivers and builds this pram for buyers. It does not, however, come with a care kit.