Dressing up is a fun activity for fancy dress parties, Halloween, or everyday games. Fancy dress costumes allow children to dress as their favourite characters. Superhero fancy dress costumes are popular for young boys that enjoy films and comics.
Boys' Batman Fancy Dress Costumes
When boys dress as Batman, they can imagine that they live in Gotham City, battling villains, such as the Joker and Riddler. A classic Batman fancy dress costume includes a basic grey jumpsuit with a blue cape, blue mask, and Batman symbol on the chest. Most costumes are in the style of the superhero from the original television series. For a modern take on the Caped Crusader, boys can wear a Batman Dark Knight costume, based on the modern films. The all-black costume includes a padded muscular chest, cape, mask, belt accessory, and boot shafts. Batman costumes are fun to wear when attending a party with a sibling, friend, or even a pet dressed as the loyal sidekick, Robin. You can also now pick up some official merchandise from the Batman vs Superman film with tops, hoodies and more.
Boys' Iron Man Fancy Dress Costumes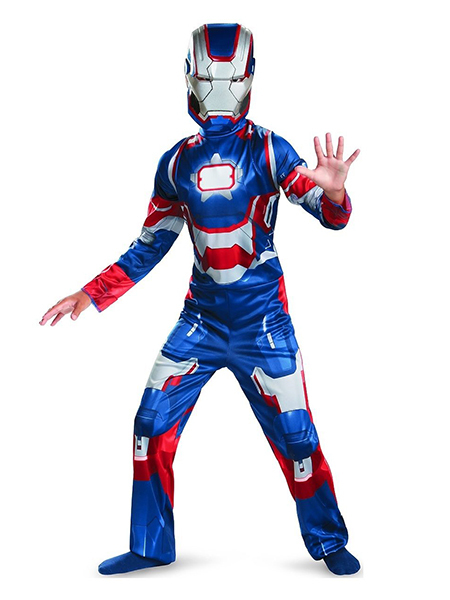 After the success of the Avengers films, Iron Man has become a popular superhero for many boys. The Iron Man costume includes a red jumpsuit with yellow details that represent the arc reactor machinery included in the real Iron Man suit. There are also padded muscles with velcro fasteners and a matching yellow and red mask. As an alternative to the full face mask, boys can wear red and yellow face paint.
Boys' Spiderman Fancy Dress Costumes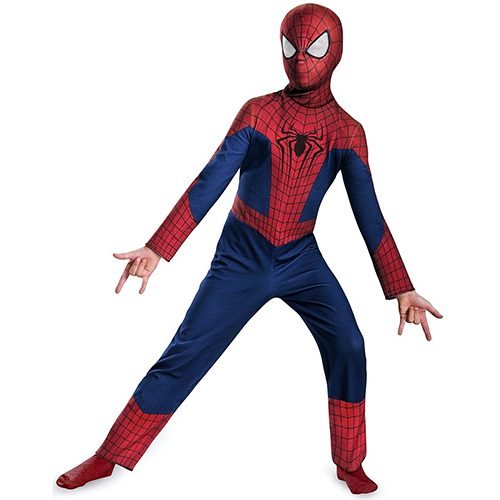 The fearless web-slinger, Spider-Man, is a popular superhero for boys. An ultimate Spider-Man fancy dress costume includes a red and blue printed jumpsuit and moulded full face mask. There is also a version of the costume that comes with a padded printed jumpsuit with an EVA moulded chest. Parents can look for costumes with good quality red accents and a fabric hood that looks like the one worn by the real superhero. For a twist on the typical blue and red Spider-Man costume, parents can choose a black version, which the character wears occasionally in cartoons. The black jumpsuit has a silver spider design at the front. A matching fabric hood and gloves complete the outfit.