Wireless door chimes are easy to install and come in a variety of attractive colours and designs. Wireless door chimes are available on eBay. Before shopping for a door chime, learn about the three top products on the market in order to make an informed buying decision.
Friedland D914 Libra Plus Wireless Door Chime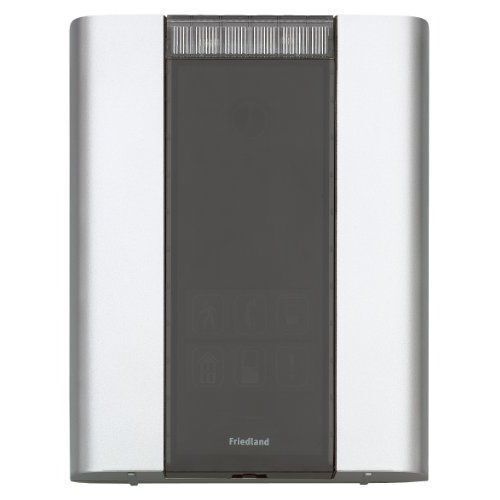 The Friedland D914 Libra Plus wireless door chime has a range of up to 200 metres. It comes in a stylish silver colour with a white slimline bell push. The chime is portable or wall mountable. You do not need to install any wiring and the door chime does not need a power point to work. The chime works with four C alkaline batteries and the bell push with a CR2032 lithium coin cell battery. The manufacturer supplies one coin cell battery, but no alkaline batteries. This Friedland chime offers a choice of six different chime sounds, three alert sounds, and six visual chime icons. The bell push activates a strobe, making this chime ideal for noisy environments and users who are hard of hearing. The Friedland D914 includes bell-push fixing and wall-mounting fixings. The door chime measures 113 by 40.5 by 143 millimetres and the bell push measures 17 by 30 by 80 millimetres.
EasyAcc DoorBell Wireless Door Chime
The EasyAcc DoorBell wireless door chime is a plug-in unit with a water-resistant chime and push button. It has a range of up to 100 metres, which is ample for most homes. The chime and push button are white, which makes the system unobtrusive in most decor schemes. Its 36 different ringtones and adjustable volume make it extremely customisable. It features integrated stereo speakers that deliver crisp, clear sound. The receiver simply plugs into a wall socket, and the push button is battery operated. The system is lightweight and dustproof for increased durability and portable for added versatility. An LED light flashes when the doorbell rings, so you can use this system in a noisy environment or if you have hearing difficulties.
Byron Sentry BY102 Wireless Door Chime Kit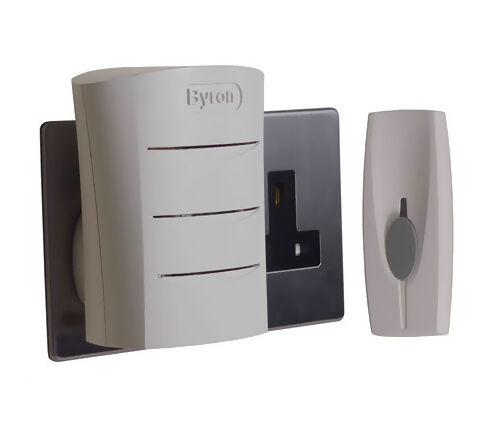 The Byron Sentry BY102 is a wireless plug-in door chime with four sound options. The bell push uses a random digital code that works with a possibility of 256 frequencies to prevent interference with devices installed in neighbouring buildings. This Byron Sentry system is effective at up to 60 metres. Installation is effortless and the bell push comes with a CR2032 lithium coin cell battery. The door chime measures 95 by 79 by 50 millimetres, and the bell push 12 by 32 by 81 millimetres. The bell push is weatherproof and suitable for outdoor use, and you can add a second bell push to the system if you need a bell at multiple doors.