Winter is here again, and with it comes difficult and potentially dangerous driving conditions. Of course, it's always best to avoid unnecessary car travel when winter weather closes in, but if there's a trip you have to make, or you get caught in a sudden snowstorm, it pays to be prepared.

Step One
The first step is to make sure your car is prepared before setting off. Get your dealership or local mechanic to check your coolant levels, lights and tyre treads before winter really sets in. Also, never drive off in a car that hasn't been completely defrosted and cleared of snow and ice. Driving with impaired visibility is an offence and potentially very dangerous.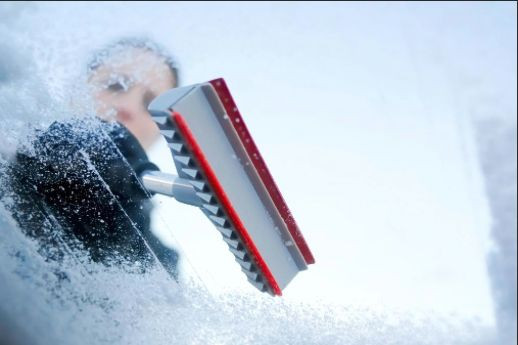 Add a caption
Never drive off in a car that hasn't been completely defrosted
Step two
Once you're underway, the key words to remember if you encounter snow or ice are 'slow and smooth'. Drive slower and further away from traffic ahead than you would in clear weather, to give you more time to react. Accelerate smoothly, brake smoothly and steer smoothly – don't make any sudden or jerky movements.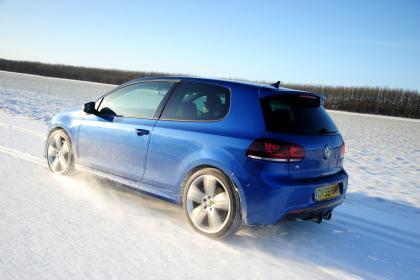 Add a caption
Accelerate smoothly, brake smoothly and steer smoothly
Step three
Almost all new cars are fitted with anti-lock brakes (ABS), but it's important to understand how they work. If you brake suddenly and the system detects the brakes are about to lock, it will take over and begin 'pulsing' the brakes – turning them on and off rapidly. You should be familiar with how this feels, and also remember that ABS lets you stay in control of the car while braking, meaning you can steer away from hazards.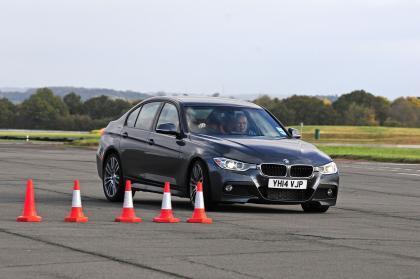 Knowing how to react in bad weather is vital, but there are also a number of products you can buy that will come in extremely handy when ice or snow hits – or if conditions become so bad that you get stuck.

First off, the
Gunson Anti-Freeze and Coolant Tester
allows you to check that you're using the correct mix of coolant and water to prevent engine parts corroding or freezing in harsh weather.
Should the worst happen and you do get stuck, you'll be glad to have the AA
Emergency Winter Car Kit
on board. This useful set includes a snow shovel, a foil blanket, an LED torch, a hi-vis vest, snow and ice grips, booster cables and ponchos – all packed into a heavy-duty carrier bag.
Bad winter weather can really take its toll on car batteries, and a power pack will allow to start a car with a flat battery without the hassle of having to connect it to another car. The
Halfords Portable Powerpack 200
, is our pick of the models on offer.
Winter tyres are the best option for increased traction in cold weather, but a full set can cost in the region of £400. If you're looking for a cheaper solution that might just get you out of trouble in a pinch, consider
Bluecol Spray-on Snow Grip
.
Or try
Sealey Vehicle Traction Tracks
(available for around £25). Neither is a true substitute for winter tyres, of course, but they could well help you get out of a snowy car park or driveway and on the road home.