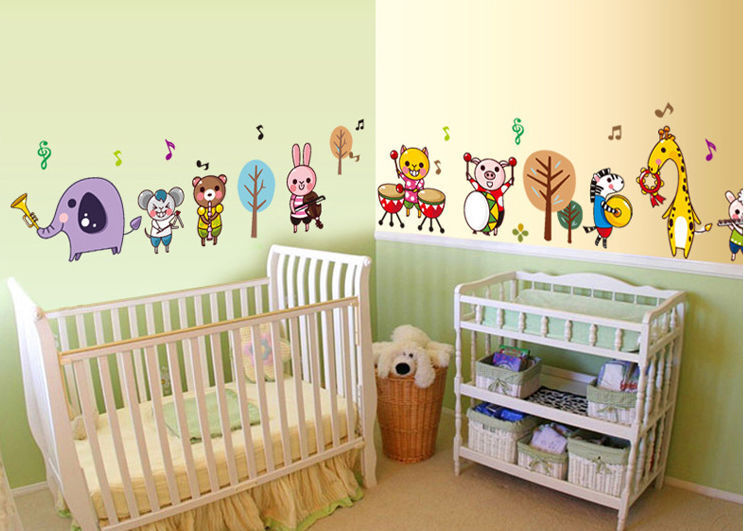 Wall borders introduce fun colours and characters to nurseries that keep babies entertained and stimulate their imagination. The nursery wall borders available on eBay include wall sticker borders and wallpaper borders that you can apply along the top, middle, or bottom of the wall. The top wall borders on offer are easy to apply and remove include transport, football, and character themes.
RoomMates Repositionable Wall Sticker Border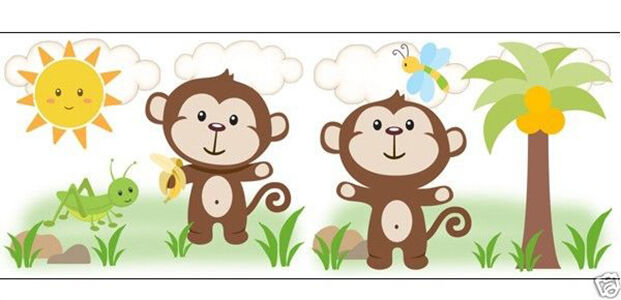 RoomMates repositionable wall sticker borders are wall decals that consist of high-quality vinyl. These stickers are easy to apply and remove, so you can reposition them if you need to or you can change the border in your little one's room to keep the decor interesting. The stickers adhere to any smooth surface and do not damage wallpaper or paint or leave a sticky residue when you remove them. You can reuse these borders, so consider buying two or three different designs and swapping them every so often. The stickers are not toxic and do not contain hazardous chemicals. They are waterproof and you can wipe them clean with a damp cloth. The RoomMates Transport pattern is the most popular in this range. You can also opt for a Jungle Adventure or Fairy Princess theme. Because these borders are tough and easy to clean, consider applying them at a height your little one can reach to allow him or her to follow the story in the pattern at eye level.
Football-Themed Nursery Wall Borders
Some football clubs offer colourful wall borders for nurseries and children's rooms that feature club colours and logos. Popular choices include Liverpool FC, Chelsea, and Manchester United. The football wall borders are self-adhesive for effortless application without paste or glue. Each strip is 5 metres long and 15 centimetres high, and matching wallpaper is available. These borders are ideal for creating football themed rooms. Consider using them with complementary wall colours and other football-themed stickers and decorations.
Decowall Winnie-the-Pooh Self-Adhesive Wall Borders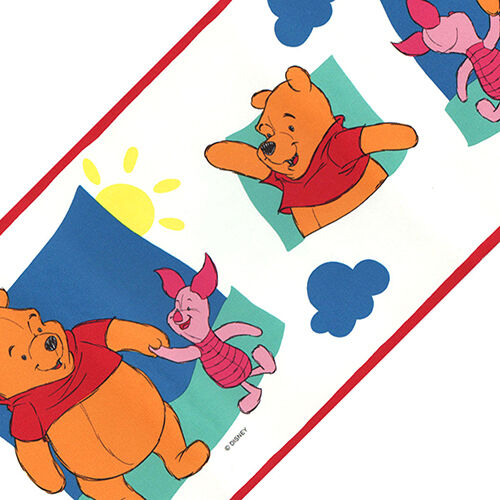 Decowall Winnie-the-Pooh wall borders come in small, medium, and large lengths ranging from 1 to 15 metres. The borders are sticker-type vinyl products that do not require additional adhesive and are easy to apply and remove. They do not leave sticky residue on walls when you remove them. You can apply them to any flat surface, including painted walls, tiles, and old wallpaper. These borders consist of eco-friendly PVC film that is 0.12 millimetres thick and 45 centimetres wide. They are washable and easy to clean using a damp cloth. The PVC film protects the pattern against damp. The border stickers are non-toxic and the adhesive is water based. The synthetic material is hypoallergenic, anti-bacterial, and resistant to smells and mould. Pooh's Picnic is the most popular pattern in the range, but you can also find designs that feature Pooh and friends gardening and having bath-time fun.