As fashionable and sophisticated as black leather jackets are, they can be a bit bland. Once that job interview is over or the working day is done, why not spice things up by adding more personality to the jacket? Anyone can do this with the right accessories to alter the leather jacket's look.
Accessorise with Scarves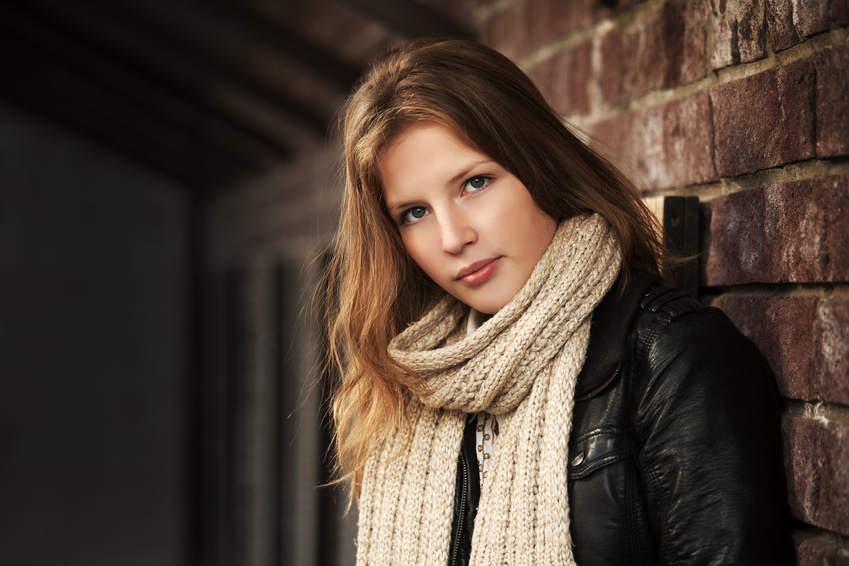 Wrapping a scarf around the neck is one of the easiest ways to draw attention to an outfit. They come in all colours and patterns. Those who do not want a bunch of bulk around their neck can purchase smaller sashes and tie them in a bow rather than wrapping them around. Ladies can even treat themselves to some designer scarves from brands like Burberry, Gucci, or Louis Vuitton.
Wear Colourful Mittens
A black leather jacket can be boring, but not with a pair of bright red mittens or some stylish gloves. When those cold days come, seize the opportunity to put on eye-catching mittens. Try matching them with other accessories to look even more striking. On a night out, wear blue evening gloves, a blue silk scarf, and some peacock feather earrings. For fun with friends, try red fingerless gloves, a red, oversized beanie, and a string of red beads.
Draw Attention with a Stylish Hat
Those with a short figure or women who just want to maximise their accessories can elongate their figure by wearing a fedora hat or some other kind of cap. It draws attention to the head, which in turn makes ladies appear taller and more slender. Just make sure the style falls in line with that of the entire outfit. For example, beanies are casual, while fedoras are dressy.
Create Curves with a Belt
Many women do not like wearing jackets because it adds bulk to their figure, but keep those curves with a matching belt. Purchase a leather jacket with a slim fit, and wrap an elastic or leather belt around the waist to draw it in. Some jackets come with matching belts.
Pin or Patch It
Those not opposed to changing the appearance of their leather jacket can alter it by adding pins and patches. This gives the jacket a casual, rugged, and customised appearance. Try some vintage pins or brooches, such as a pair of flying wings or a gold rose. A patch of the flag or a favourite band also adds character. Just keep in mind that both of these accessories damage the leather upon application and removal.