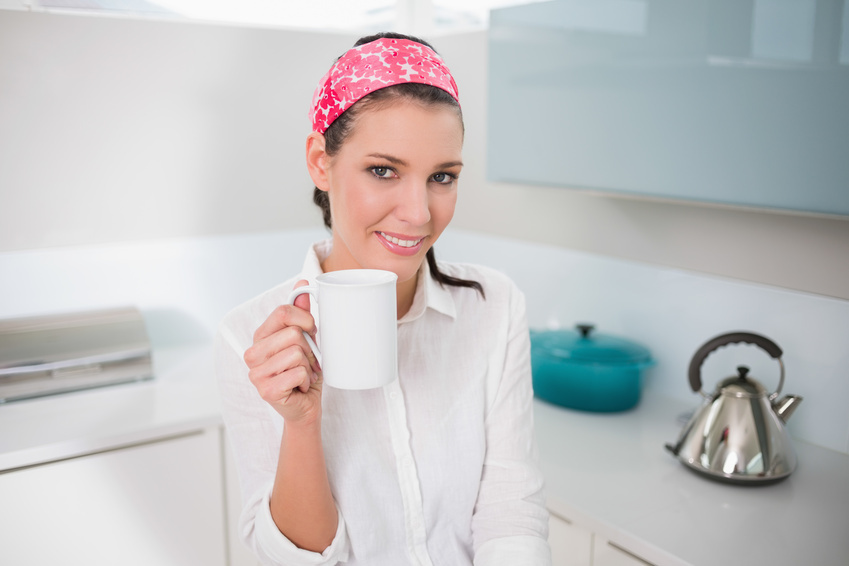 One of the most versatile fashion accessories, bandanas are more than just practical kerchiefs used to hold hair back. Bandanas are fashion statements sold in a variety of sizes and styles. Gender neutral and acceptable all year long, bandanas easily fit into almost any casual outfit. Try one of the many different ways of tying a bandana to get the most out of your accessory and your outfit.
Wear a Bandana as a Headband

Channel your inner hippie by wearing a colourful bandana as a 1970s headband. Fold it in half diagonally, and then simply roll or fold your bandana to the desired width. Tie the two loose ends behind your head, and make sure your hair falls under the bandana for a classic music-festival-goer look. This is one of the most practical ways to wear a bandana headband, keeping you cool and stylish for many occasions.
Tie a Bandana Around Your Neck

Try pairing a bandana tied around your neck as a scarf with your favourite jumper, shirt, or blouse. Many people call this the 'outlaw bandana'look, but by choosing a single colour bandana and combining it with a dressier outfit you can even wear it to school, work, or a social function. Be sure to tie the knot neatly and position it slightly to the side of the neck.
Bandanas as Skullcaps or Turbans
A bandana worn like a turban keeps hair in place and works well on its own, while you can wear a skullcap even under a hat. Nothing says 'diva' or 'rock star' like this style of wearing a bandana. You can try tying it tighter or looser, depending on your hairstyle. You can even find bandana skullcaps pre-designed to help you tie them in this fashion, making it an easy choice when you are on the go or running out of time for a more elaborate fashion statement. Skullcaps are also a convenient way to keep hair out of the way when you are jogging, cycling, or just relaxing.
Bandanas as Wristbands
Wear your bandana around your wrist for a half-rocker, half-utilitarian look. A bandana worn as a wrist accessory adds an edgy flavour to any casual outfit. You can combine it with your most comfortable jeans and T-shirt outfit, and it works well with a favourite floral dress and ballet flats. A wrist bandana colourfully printed and loosely tied can add a playful look suitable for many themed outdoor parties. A light cloth bandana is also a good alternative to the more conventional cotton and nylon wristbands used by professional and amateur athletes, which lack adjustability and often feel heavy.