Staying warm does not mean you have to compromise beauty or masculine style. Many winter coats look stylish while keeping you cosy throughout the chilliest months of the year. Find some of the most fashionable coats on eBay and make your outerwear just as special as your outfit underneath.
Pattern
Be brave and pull on a patterned coat. Whether it is traditional patterns like plaid or houndstooth for women, tweed for men, or more contemporary looks like animal print, patterns stand out and add flair to your look. Choose brands like Debenhams or New Look to find trendy patterned coats in dogtooth or tartan prints. A cool pattern changes the look of a coat, making you plan outfits around your coat so you can wear it more often.
Colour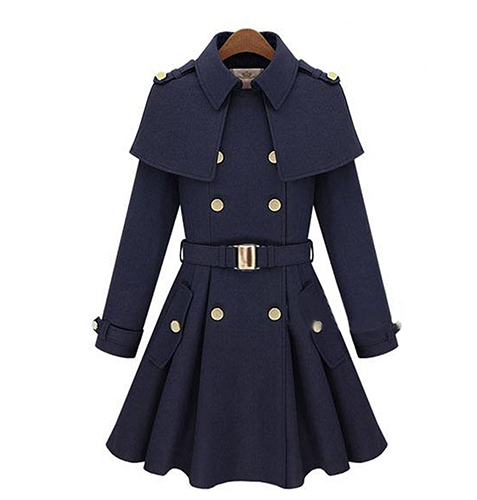 Why wear a solid black or brown coat when you can inject some colour into your winter wardrobe? Women select jewel tones like purple or emerald green, or add spice with a bright pink or ochre jacket. Search brands like Zara, Topshop, and Ralph Lauren to find colourful coats in many styles, including double-breasted coats, belted styles, and boyfriend-style coats. Men try crimson shades, kelly green looks, or navy blue jackets.
Details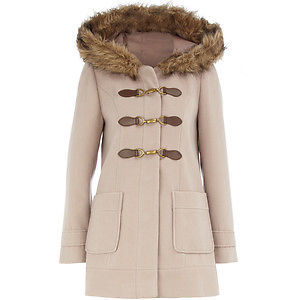 A few details makes a coat more exciting. Look for small embellishments that create a more chic coat, such as women's coats with ruffles, faux fur collars, or oversized buttons, or men's jackets with military styling. A bright, tiered Dorothy Perkins coat is feminine and frilly, and beaded cuffs or embroidered designs make a coat special. Collarless coats are eye catching, and coats with asymmetrical cuts around the hems are edgy and elegant. Even small attention getters like pleats add pizzazz to a plain winter coat.
Material
Pick a material you enjoy when you are shopping for the best winter coat. Wool is a standard, and the soft, thick fabric keeps you warm and allows your body to breathe. For a coat as soft as a whisper and luxurious too, choose a cashmere coat. Pick a leather coat from ASOS for a look that is always in style, or opt for the lightweight cotton of a classic trench coat, such as a stylish and traditional Burberry trench coat. Men keep warm in fleecy North Face coats or faux fur-lined parkas.
Shape
When you are looking for the right winter coat, notice the many different shapes. Season after season, some shapes remain stylish, such as the double-breasted coat, and other styles go in and out of vogue, like the boyfriend coat, military coat, and the biker coat for men and women. Men's biker coats have details like zippers and buckles that stand out. Trench coats are timeless for men and women, and swing coats are always a whimsical and fun, feminine look. Men may prefer the more tailored look and shape of a blazer for winter wear.