The iPhone 5 offers many outstanding features, especially when compared to its iPhone 4S predecessor or basic phones that lack Wi-Fi capability. In addition to streaming video, this newer model makes it easier than ever to take photos and navigate apps. Equipped with a polycarbonate back and steel frame, it comes in several case colours, including white, pink, blue, green, and yellow.
Fingerprint Scanner
The iPhone 5S features a Touch ID fingerprint scanner integrated into the phone's home button. Able to keep track of multiple fingerprints, the sensor unlocks the phone when touched. It can also verify the owner's apple ID, making it quicker than ever to purchase apps. To prevent damage, Apple equipped the fingerprint reader with a durable sapphire glass covering.
Performance
Both the 16 and the 64 GB iPhone 5 come equipped with an A6 processor, which allows for the quick loading of apps and web pages. This quicker speed is also noticeable when users access the camera to take pictures or videos. It has a 100 Mbps download rate, offering more reliable network coverage when streaming music, audio, and video. In addition to speed, graphics performance has drastically improved so that videos and games run and look better than before.
Camera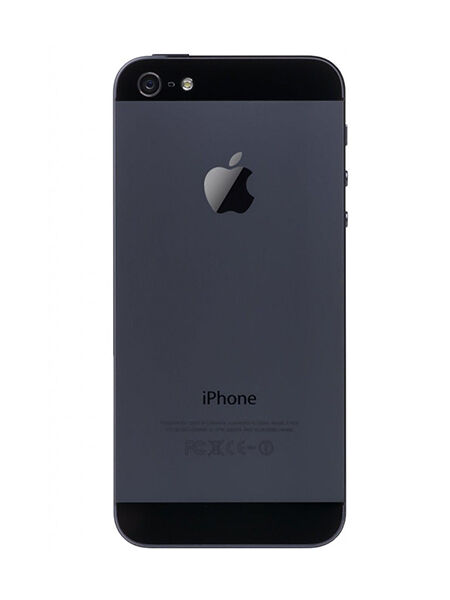 While the rear camera remains unchanged in terms of MP when compared to its immediate predecessor, the iPhone 5 did, however, gain a new 8 MP sensor and lens as well as a scratch-resistant, sapphire crystal cover. These new features allow for better performance in low light situations. Additionally, it offers the newer iOS 6 panorama mode, and the ability to capture still images while shooting video, which it captures in 720p. The camera, capable of taking pictures 40 per cent faster than the iPhone 4, has a dedicated camera button.
Lightning
The iPhone 5 offers a new, smaller all-digital port: Lightning. This eight-pin port is reversible in design, allowing users the ability to connect the Lightning cable on the iPhone 5 charger to their phone in every which way. This is a drastic upgrade from the 4, which uses a 30-pin connector. iPhone 5 Lightning supports USB 2.0, but not the 3.0 standard.
Battery and SIM Technology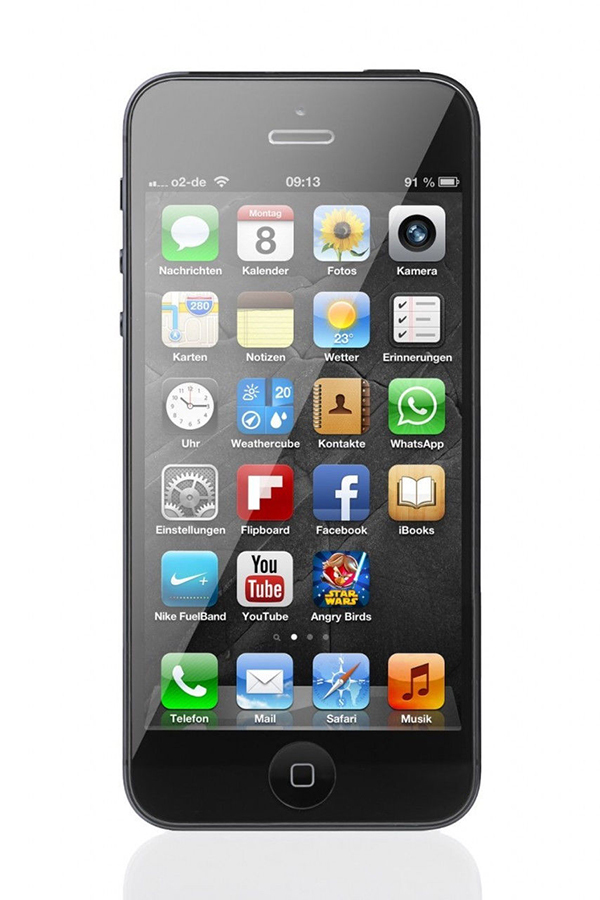 The iPhone 5 battery lasts up to 225 hours on standby or eight hours when talking on the phone or surfing the Internet using 3G. Lastly, it uses nano SIM technology, while earlier models utilised micro SIM cards.













Apple Watch
The Apple iPhone 5 is the oldest model to be fully compatible with the
Apple Watch
. This allows you to sync all of the features of your iPhone to a stylish watch.