There is no better way to show your pride than kitting out in a great looking Tottenham Hotspurs polo or T-shirt. New or vintage, wearing team colours whether at the match, around the city, or lounging at home is a great way to support your team. With your gear on and tickets to hand, you know the team is on its way to a winning season.
Men's T-Shirts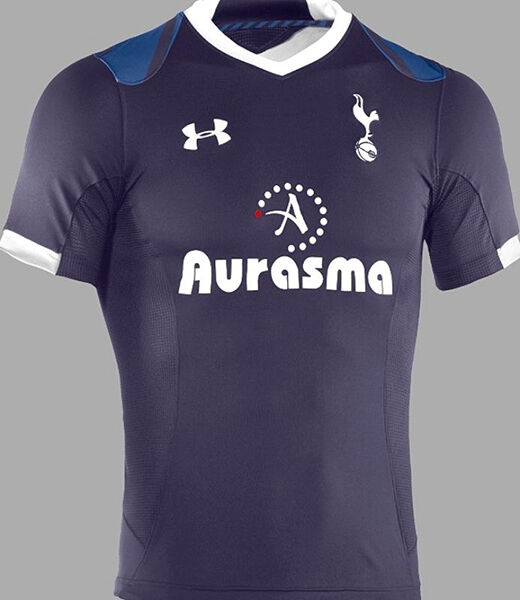 Feeling casual in your Tottenham Hotspurs vintage T-shirt is a comfortable way to view the match at home or in the stadium. Available in all the team colours for home or away matches, T-shirts set the bar for easy to wear and care for clothing. Pulling on a well-fitting T-shirt is a bit like putting your tired feet into a pair of slippers, and it is a great way to end the work day and begin the fun. T-shirts and Polo shirts are easy to care for, machine washable, and do not need ironing. Manufactured in cotton or cotton blends, they keep their shape well and become even more comfortable after several washings. Support the entire team or your favourite player with his name and number on your shirt.
Women's T-Shirts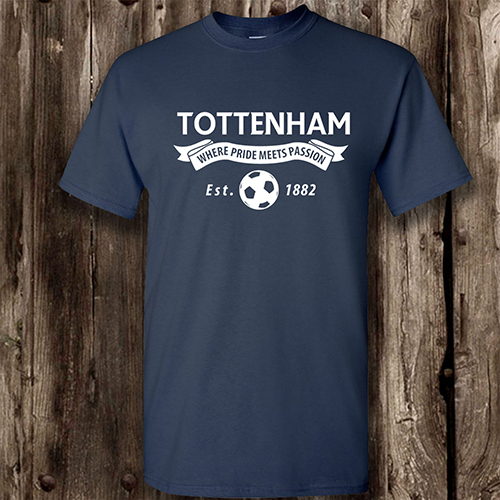 Offered in a wide variety of colours and several different styles, Tottenham Hotspurs shirts are fashionable and up-to-date. In solids and stripes, there is a shirt that is perfect for every woman. Paired with a great hat to keep the sun out of your eyes while you peruse the latest programme, a casual and comfortable V-neck with or without front pocket looks great with your jeans or shorts. If you prefer a crew neck or a sleeveless vest style for those hot, sunny days, rest assured you can find it in any size and colour. With all the extra gear available such as handbags, shorts, and jumpers, you can fill your wardrobe with great looking gear for match day or any day you want to feel comfortable and support the Hotspurs.
Children's Shirts and Gear
You can find Tottenham Hotspurs T-shirts, V-necks, and full kits in all sizes for boys and girls from infants to teens. Whether you prefer the away colours or home play gear, even the littlest of fans can show their team support. A full kit includes shirt, shorts, and socks, so all you need to add is shoes and your little one is ready to go. For those colder days, you might want to add a jacket to keep tiny supporters warm and comfortable. It is never too early to impart a love of football. With a bit of hard work and a little luck, maybe one day your little one could be a part of the team.