This is a brief beginners guide to the main magazines catering for those interested in military related hobbies - particularly collecting toy soldiers, wargaming and modelling. It is aimed principally at those new to a hobby or those potentially interested who are looking for more information and may not be aware of these publications. By detailing the magazines and their websites I hope to provide an initial starting point. I am coming at this from a UK perspective and I know there are many other good magazines available across the globe that I do not cover here. These guide pages only accomodate ten pictures so I am somewhat limited by that. Many of these magazines can be found in WH Smith or your local newsagent and are also available on subscription. Back issues are often available from the publishers. My involvement is both personal and professional. I collect, paint and wargame with toy soldiers as a hobby (see my drumandflag.com site for galleries) and I also sell toy soldiers and related accessories including good condition previously owned magazines through my eBay store - Drum & Flag.
Guide last updated: Feb 2008
TOY SOLDIERS
* Toy Soldier & Model Figure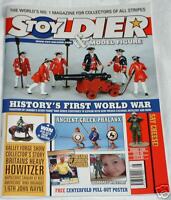 Publisher: Ashdown Ltd.
WWW: toy-soldier.com
* Toy Soldier Collector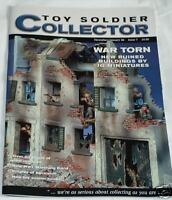 Publisher: Guideline Publications
WWW: toysoldiercollector.com
* Plastic Warrior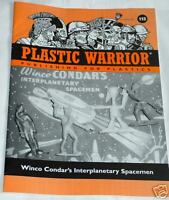 Publisher: Plastic Warrior
WWW: plasticwarrior.com
* Collectors Gazette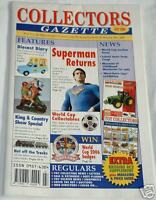 Publisher: Warners Group Publications Ltd
WWW: collectorsgazette.com
WARGAMING
* White Dwarf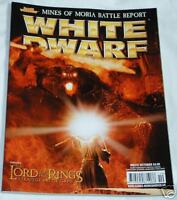 Publisher: Games Workshop
WWW:games-workshop.co.uk
* Miniature Wargames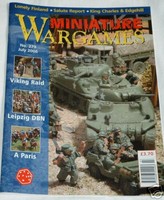 Publisher: Pireme Publishing
WWW:miniwargames.com
* Wargames Illustrated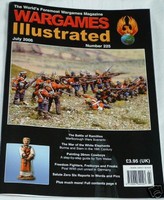 Publisher: Wargames Illustrated.net
WWW: wargamesillustrated.net
MODELLING
* Military Modelling
Publisher: Encanta Media Ltd.
WWW: militarymodelling.com
* Military in Scale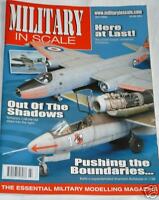 Publisher: Traplet Publications
WWW: militaryinscale.com
* Military Modelcraft International
Publisher: Guideline Publications
WWW:guidelinepublications.co.uk
* Other Magazines
You may care to investigate: Vae Victis a lavish French wargames magazine. Military History and Military Illustrated for history. Skirmish for living history / reenactment and the Armourer for militaria. There are also a plethora of modelling magazines covering aircraft and ships if that is an area of interest.
* Websites
As well as these magazines I'll close by listing a few of my favourite websites that you may find worth a visit. (WWW. ommitted as links outside eBay are not permitted in these guides).
> plasticsoldierreview.com for all you need to know about 1/72 scale plastic figures.
> thelastalliance.com if you are interested in gaming, painting and collecting Games Workshops Lord of the Rings figures
> upnaway.com/~obees/soldiers/ for John O'Brien's excellent site covering toy soldiers with lots of gallery pictures of his fantastic output plus tips and techniques etc...
> hat.com for readers painted figures and conversions on their 'Everything Toy Soldiers' page
> diorama-dreamland.at/ for Erik Trauners 1/72 scale dioramas and also the Nikolai range.
> warflag.com for wonderful free wargames flags
>drumandflag.com - my hobby gallery site with further active links on the links page.
All information correct and up to date to the best of my knowledge when submitted.
Happy to answer any questions. I can be contacted via eBay messages. User ID flagbearer101.
To visit my eBay store click here: Drum & Flag