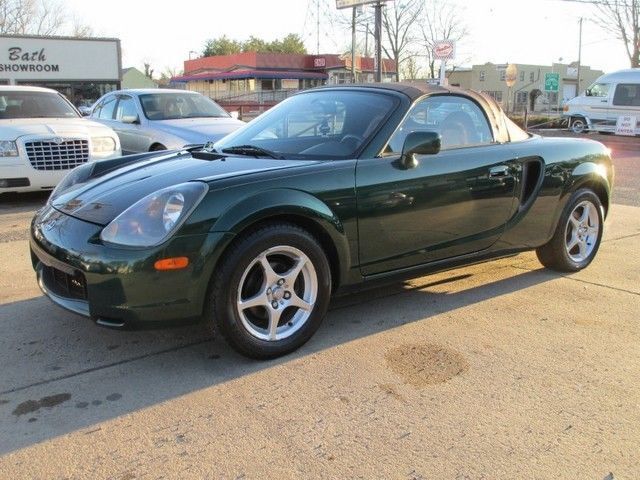 Fans of compact performance cars usually do not look towards Toyota when they are shopping for a ride. However, the Toyota MR2 is a well-built, exhilarating car that has all the positive qualities one would associate with Toyota. If you are looking for a sporty car to throw around at the track or just a stylish machine that will not break the bank, continue reading this MR2 buying guide.
Overview of the Toyota MR2
The Toyota MR2 is a compact mid-engined, rear-wheel-drive, sports two-seater. Production for it ran from 1984 to 2007, and there are three generations of this car. Compared to some other two-seater sports cars, the MR2 had a rather small engine with a displacement ranging from 1.5 to 2.2 litres. Coupled with its very lightweight body, this car has enough power to be fun while providing impressive fuel economy. It also has good, sporty handling that works well on the road and track.
Comparing Three MR2 Generations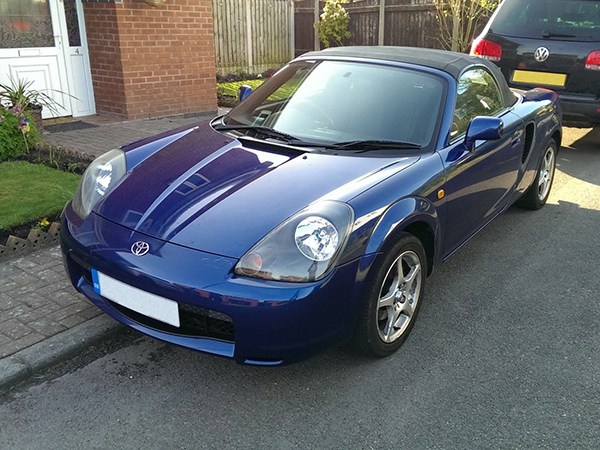 All generations of the MR2 had transverse-mounted inline-four engines and similar suspension layouts, with major styling and other technical differences. The first generation was a sharp, angular car with a 1.5 to 1.6 litre engine, and either a 5-speed manual or 4-speed automatic transmission. This generation, also known as the MR2 Mk1 had a 1.6 litre supercharged version. The Toyota MR2 Mk2, or second generation came out in 1989 and weighed around 160 kg heavier than the Mk1 with styling similar to a Ferrari 348. It had a 2.0 or 2.2 litre engine. The Mk2 generally produced more power than its predecessor and saw numerous revisions to improve safety, handling, and styling. The Mk3, released in 1999, was a soft-top convertible roadster with heavy emphasis on fun. It saw a reduction in horsepower but a weight reduction too means that it remains fast and sporty.
Check for Modifications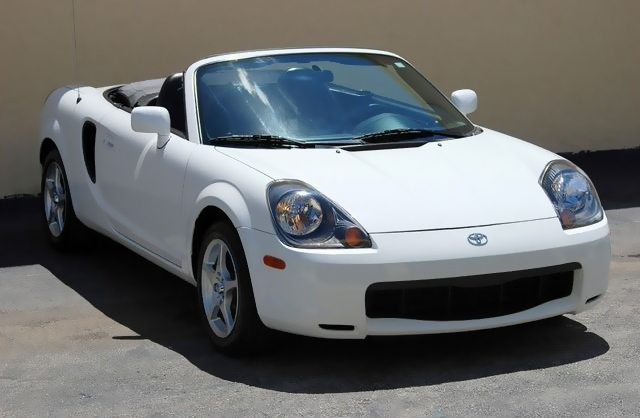 With this being a performance car, many previous owners carry out extensive modifications on their Toyota MR2. While a modified car is exciting to have, you might face difficulties finding replacement parts especially if your car has overseas components. Some modifications to check are a new exhaust system, aftermarket clutch, new Blitz blow off valve, and suspensions. Always test drive an MR2, especially a modified one, to determine if its components are faulty or somehow incompatible with it.
Inspecting a Used MR2
Besides looking at the wheels and paint job, inspect all components of the car that you can. Check that the engine and other essential parts are genuine unless the sellers states otherwise. Make sure there are no leaks at the radiator, and that the previous owner uses the right Toyota coolant. To know more about your MR2 and take good care of it, you could join a Toyota MR2 club, or get tips from other MR2 owners.