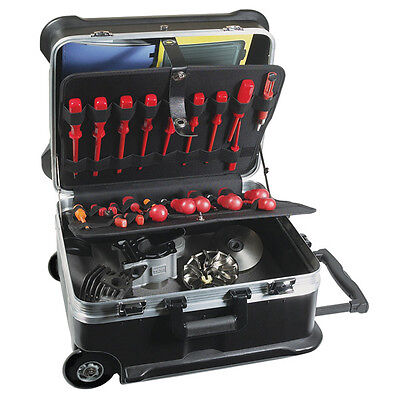 Both Professional tradesmen and DIY enthusiasts will benefit from high quality tool storage solutions that are invaluable for transporting, protecting and storing hand tools, power tools and accessories.
Good quality tool storage is a significant investment and one that pays dividends by keeping hand tools, power tools and tool accessories safe, secure and in good condition for a longer life and a more efficient, cared for tool kit.
Tool Venture have a huge range of tool storage solutions which include
tool cases
,
tool aprons
,
tool belts
,
tool bags
,
open totes
,
fully enclosed tool boxes
,
rolling chests & workshops
plus van and site boxes. We stock tool storage solutions from popular top brands including
GT Line
,
McGuire-Nicholas
,
CK Tools
,
Stanley
and
Stanley Fatmax
,
Cutting Edge
,
Dewalt
,
Draper
,
Rubi
and Van Vault.
Our range have been specifically chosen with a choice of tool storage that have all been designed and engineered to combine storage and protection for your hand tools, power tools and accessories.
Protecting your tools from damage helps to ensure their durability and functionality. Using quality tool storage will help maintain the condition of your hand tools, power tools and accessories and also makes it easier to transport from job to job.
Site safety is obviously of great importance too. Expensive tools can make a tempting target for opportunist thieves, so by keeping them out of sight and in a secured location whether in a van box or portable tool storage option, you can help prevent avoidable losses by keeping your tools safe and secure.
From lightweight tool boxes and other portable tool storage to robust van and on-site tool storage options, our practical tool storage guides explain everything you need to know in order to choose the perfect tool storage for you.