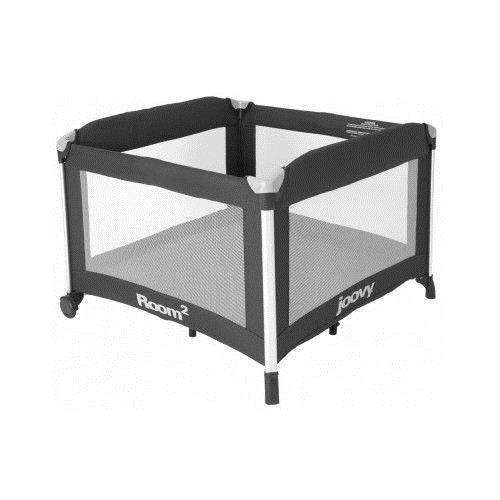 Parents are always keen to ensure their child can join in family travels safely, which means they need to provide a suitable sleeping environment when they reach their destination. A travel cot is one way to provide a safe sleeping space, and the marketplace today is well supplied with models from many manufacturers. They come with what can prove to be a bewildering array of options and added extras. Understanding the available options can help any parent-to-be make a more informed purchase.
Visiting a traditional High Street retailer and viewing a variety of products can be a good place to start. Test runs for setting up and disassembling travel cots are extremely useful. Then, armed with this experience and a wider knowledge of the product offerings, shoppers can turn to an online marketplace such as eBay to make a convenient purchase at the most competitive price.
What is a Travel Cot?
For most parents, there are two main reasons to purchase a travel cot . First, family visits away from home are easier to enjoy if a small baby or toddler can be left in a safe place. Second, a travel cot is collapsible and easily stored, which can make it ideal for family holidays, weekends away, or even social visits to the homes of friends or relations. In addition to these two primary reasons, some parents value a third: a well-designed travel cot can also be used as a playpen at home.
How Long Will it be Used?
Travel cots are always designed with the needs of a specific age range in mind. Using a cot outside of the recommended age range can be unsafe, so it is helpful to know how long the cot will be used. Newborns to children of age three months are best served with a travel bassinet , a buggy carrycot , or even a Moses basket.. Beyond three months, travel cots can vary in size considerably. Larger cots have a longer useable lifespan. As a rule of thumb, if a toddler stands the chance of tipping the cot over, it is probably time to buy a larger one.
Comfort
A travel cot must provide the right environment for a baby to get a good night's sleep. Most babies readily adjust to sleeping in a travel cot, as long as a few basics are considered when the cot is purchased. If a cot is too large, some babies can find sleeping in them rather unsettling. They tend to be placed nearer the ground which can mean the cot is in a draughty location, especially if they are used to sleeping in a small bassinet. In the early months, it might be easier to carry the baby's normal cot, and to delay using a travel cot until the child is a little older.
A baby is also likely to be used to sleeping in a soft comfortable environment. If the travel cot has a base padded with thinner material than the child's normal cot, this can cause the baby some discomfort or unease. Some base materials can also be noisy. Plastic coverings sometimes make enough noise as a baby moves to wake the child up; plastic can also make a baby sticky and sweaty on a warm night. Covering the base with a soft cotton mattress cover can be enough to resolve issues of this nature.
Does it Need to Be Carried?
Travelling any distance can mean that the travel cot must be carried, even if it is only from the nursery to the car. Journeys by plane or train may require the cot be carried for inconveniently long distances. Travel cots can be quite bulky, and unfortunately the technology that keeps baby buggies lightweight does not appear to be as readily applied to travel cots. Many cots weigh upwards of 10 kg. A lightweight version can make life much easier, and travel cots weighing as little as 2.5 kg are available. However, although they are easy to carry, they are only suitable for use until the child is 18 to 24 months old. Some are only designed for use until a baby can sit up, at approximately six to seven months.
When considering how easy it is to carry a cot, it is worth looking for portability features. Expect a cot to come with a carry bag, but also look to see if it has handles or a travel strap. It the cot is fairly heavy, check to see if the carry bag makes it more convenient to move. Size is often an important issue, so find out if the cot being considered fits into the boot of the user's car.
Can the Cot Be Set up Easily?
Upon arrival after a tiring journey, getting a baby to sleep quickly and with as little fuss as possible can be the most important thing on a parent's list. Before buying a travel cot, it is worth finding out how easy it is to set up. Some can be quite complicated, so be sure to read the manufacturers setup instructions. Does the travel cot require one pair of hands or two? How does it assemble together? Are the clips easily managed? It is also worth determining whether baby's fingers are protected from clips and joins at this stage. Clips and joins should always have protective covers.
Just as easy setup is important, so it is equally important that the travel cot be easily disassembled at the end of a visit. Check out the disassembly instructions and find out how the cot packs into the carry bag, for this process can be tricky with some models.
Multipurpose Travel Cots
Many parents decide to use a travel cot at home, as a play pen. A larger travel cot that doubles as a playpen is also useful when visiting places that are not child-proofed. Some travel cots come with toy bars and play centres as attachments. They fit neatly and safely onto the side of the travel cot, and can keep small children amused until they fall asleep. Some travel cots double as a changing station; these have attachments that make changing routines away from home less of an ordeal. Travel cots with UV sunscreens are also worth considering, for families planning to spend time on the beach or elsewhere in the sun.
Looking for multi-purpose travel cots that offer these extra features can make packing for travel with a baby or toddler much easier. Travel cots that double or triple up in this way can ultimately mean less packing.
Holiday Travel
Holiday travel often leads to warmer climates, where insect life can be a threat to a baby or toddler. Most travel cots are have fabric and mesh sides that are perfect for keeping out six- or eight-legged visitors. However, the open top presents a risk in such circumstances, so some models feature zip up mesh tops. Also, a separate mosquito net that fits snugly across the top of the travel cot can provide all the protection needed.
Easy Clean Designs
Keeping things clean for babies and toddlers is important, but it can be time very consuming. A travel cot with removable, machine-washable covers and wipe clean fabrics can make it much easier to keep things hygienic. Also, when a travel cot is used frequently, and hauled from the car to the plane to the train, it is likely to get scuffed and marked, even if it is stored in a carry bag. Scuffing can be kept to a minimum by choosing a travel cot made from a patterned, dark material that is less likely to show marks.
Extra Mattresses
Babies often find it more difficult to sleep in travel cots. One reason for this is the poor quality of the travel cot mattress. These tend to be much thinner and harder than baby is used to, so parents should consider an additional infant mattress topper. Another alternative is to put a folded towel underneath the baby's sheet. The Foundation for the Study of Infant Deaths (FSID) state that this is a suitable way to provide additional padding as long as the towel is the same size as the sheet, and the mattress underneath is waterproof.
How to Buy a Travel Cot on eBay
To start an eBay search, enter the term " travel cot " into the search box on any eBay page. Then browse through the listings eBay returns. Take time to review the descriptions and to look at the trading record of the sellers you are considering. Check to see if they have a track record of selling similar items. If they have, and you need to ask any questions, you can feel confident that their answers will be reliable.
While you are looking at a sellers track record, be sure to read their feedback scores. Look out for comments that indicate how well they respond to queries and how they deal with returns and disputes. Feedback covers the past twelve months of eBay activity, so it can give you a good idea about how reliable a seller may be.
Conclusion
Preparing for the arrival of a new baby is an exciting time for any would be parent, but that excitement can be tempered by the stress associated with trying to find the right equipment to keep baby safe. By learning about the available types of travel cots and accessories, parents-to-be can reduce such worries. An online retailer such as eBay lists a wider variety of travel cots than would normally be seen on display in a High Street shop. Most brick-and-mortar retailers are restricted by space, and can therefore only stock a small range of travel cots. Therefore, online retailers can almost always provide a much wider selection of items. Furthermore, unlike the High Street, eBay is open 24 hours a day, seven days a week, and buyers can shop from the comfort of home. This makes it easy for shoppers to buy with confidence. Sites such as eBay have clearly defined policies for secure distance selling, which mean that shoppers can buy with full confidence in the process.