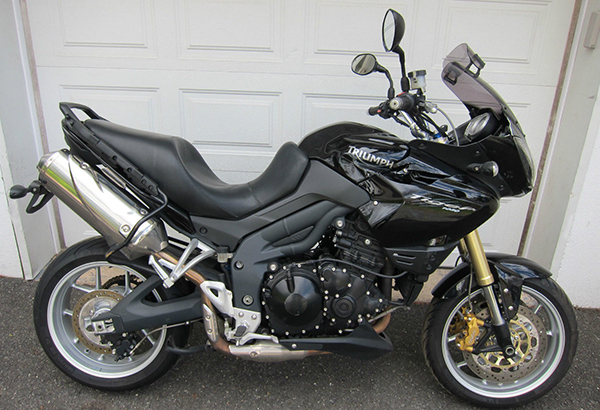 For fans of true street bikes, the Triumph Tiger 1050 has remained an appealing option in the years since Triumph stopped production on this motorcycle. Triumph motorcycle lovers who are on the lookout for a Tiger 1050 may want to get to know the bike in better detail before exploring the range of like new and used options.
The Performance Specs of the Triumph Tiger 1050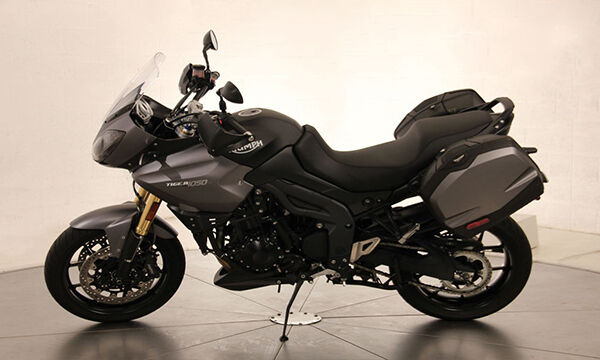 Voted "Best Standard" by Cycle World in 2007, the Triumph Tiger 1050 features a 1050cc, DOHC inline triple engine, making it a much stronger performer than previous Tigers. Triumph claims that this model delivers 114 horsepower at 9,400 rpm and 74 lb-ft of torque at 6,250 rpm. The engine package on this 1050cc motorcycle is a marginally detuned version of the Speed Triple from Triumph.
The Brakes and Suspension System on the Triumph Tiger 1050
The Tiger 1050 comes with a 180/55-17 rear wheel and a 120/70-17 wheel with a spoked, aluminium design in its original factory release version, making it a classic sporting fare example for its time. The suspension on the bike is fully adjustable, with two 43mm inverted units at the front end and a single, traditional rear shock. For a stock suspension system, the Tiger 1050 delivers quick recovery times after big dips in the road. Radial-mounted brakes with four pistons each and 320mm floating rotors define the brake package.
Fairing and Frame on the Triumph Tiger 1050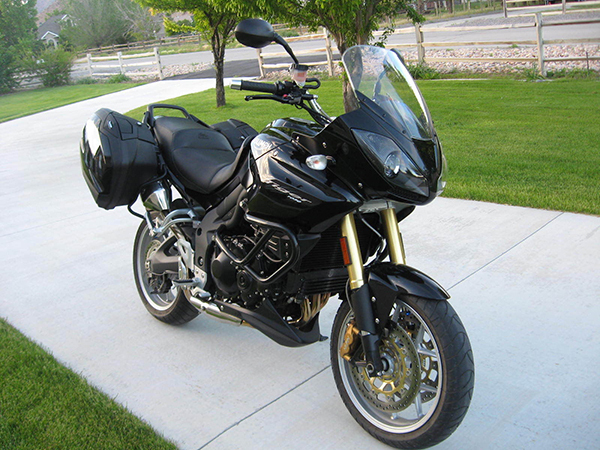 The design and fairing choices on the Tiger 1050 make it a very distinct street bike. An oversized tank and an angular, dual-headlight front fairing give this bike a very assertive look that appeals to many street bike aficionados. The frame on this bike is manufactured in twin spar aluminium, giving it a lightweight but durable construction. The riding position is upright, despite the aggressive street styling, making it a great option for riders not used to the forward pitch of many street riders. Early models from the release in 2007 until 2010 offer saddle bags as an option for consumers.
The Triumph Tiger 1050 ABS SE
Triumph released a special edition of the bike in 2009, the Tiger ABS SE. This bike featured the same powertrain package as the earlier releases but also came with ABS and a two-pannier saddle bag set-up. Handguards finish off the additional features on the ABS SE, giving the bike an even more aggressive street look and an added level of protection for riders.