ROOKSTER001
A tropical looking garden is more usually seen in warm temperate regions of the world but, with a little care, can be readily achieved in the uk.
As seen on Gardeners World and other leading gardening programmes and in magazine articles, the tropical garden is the fashionable style for the year 2006
.
The framework of the tropical garden should be Bamboo, creating the backdrop for the tropical garden.The rustle of their leaves is like that of no other plant and their bright colours have an exotic lushness. The year round green foliage and complete hardiness of bamboo compliments the uk seasons.
We recommend the following bamboo:-
Phyllostachys Nigra ( black bamboo )
Fargesia Muriealla
Phyllostachys Aureocaulis
Pseudosasa Japonica
For a feature plant, try the magnificent Trachycarpus Fortunei palm. Hardy to the uk the trachycarpus fortunei is currently the most sought after and desired palm of 2006. The plam will look stunning in either pot or direct in the ground. No winter protection is needed.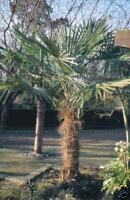 Consider the many colourful forms of Phormium Tenax. A whole host of colours and sized plants is now accessible.
The hardy banana, Musa Basjoo, is mouch tougher than people expect, although protection by wrapping in fleece is required for the winter. In warm summers the musa basjoo can grow upto 4m / 12 feet in one season. Its giant leaves are easily shredded and do need a protected site from the wind for the best effect.
Other palms, Chamaerops Humilis and Phoenix Canariensis, will add to the tropical effect, although not as stunning as the Trachycapus Fortunei.
Grasses too add to the effect of a tropical garden. Try the blue Festuca Glauca and plant in threes for maximum effect.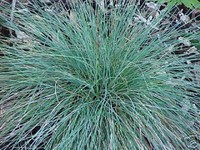 We hope this helps you explore further the wonders of the tropical jungle garden and we wish you an enjoyable gardening time.
Thank you
Rookster001