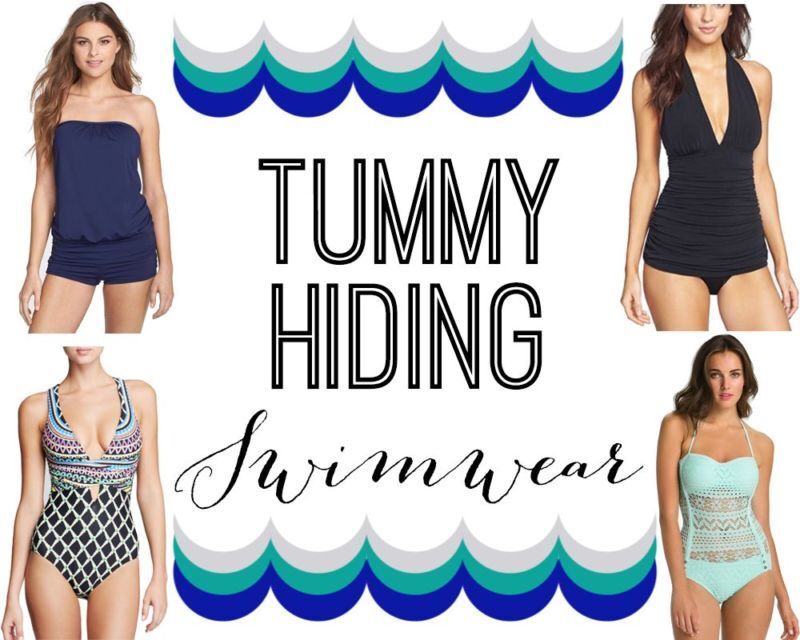 I always dread swimsuit shopping! In my early twenties, it was fun, but two kids and over a decade later...not so much. To be honest, my body isn't THAT bad, it's just my darn midsection. My belly has flab that will never be a model six pack. And while I've made peace with that, it doesn't mean I don't want to look good in a swimsuit. So as I shopped this year, I made mental notes of all my favourite tummy hiding suits so I could share them with you! If you're in the market for a new one, maybe this will help you narrow it down.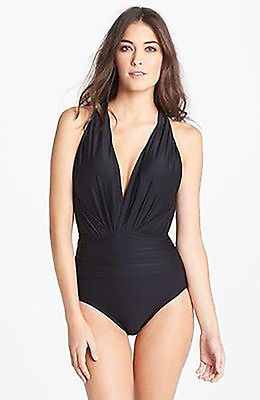 Badgley Mischka Dip Back Maillot
I love this suit and the reviews are amazing! The dip in the front brings the eyes up PAST your belly, but it's not so revealing that it looks inappropriate. The ruching across the belly is slimming, and the back of the suit is cute and shows off your back.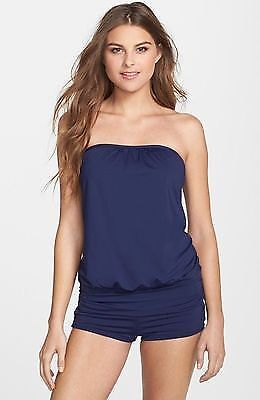 Tommy Bahama Blouson Bandini
The loose, blousy top of this suit completely camouflages your belly, but the strapless top and cute shape keeps it looking fun and not frumpy.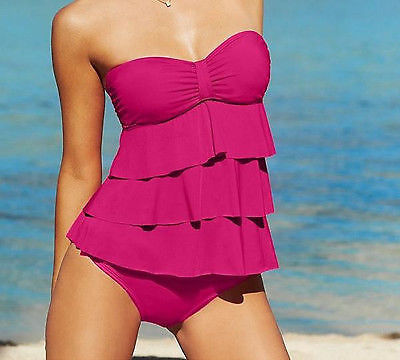 Kenneth Cole Bandeau Tiered Ruffle Tankini
I LOVE this adorable top!! Those ruffles completely cover your midsection, but they are fun and flirty at the same time.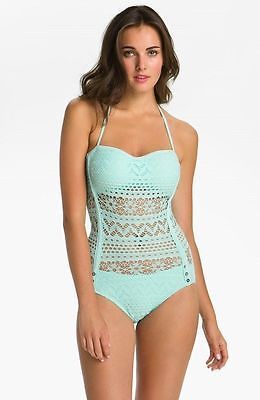 Robin Piccone Penelope Crochet Overlay One Piece
This suit is super popular this summer! It's a super cute one piece that is ALMOST a two piece -- I love that you can show a bit of your belly, but the crochet overlay hides your trouble spots. Such a fun suit.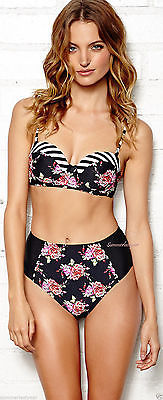 Glam Suite Retro High Waisted Bikini
If you're more of a bikini girl, a high waisted bottom will help tame your tummy. I love the fun, vintage pattern on this one!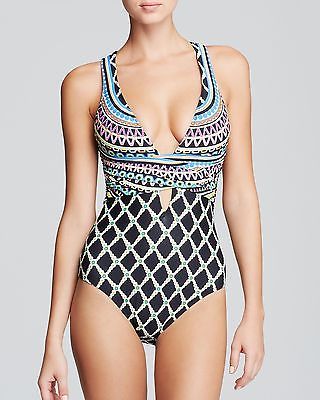 Trina Turk Kon Tiki
Another super popular suit this season -- the pattern on this is so so cute! The pattern along the bottom helps hide your belly and the interest on the top draws your eye up. I really love this suit.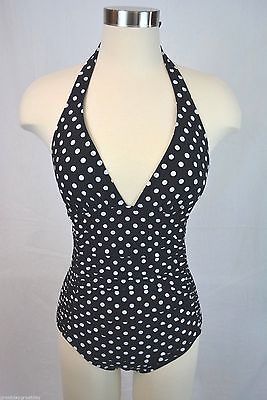 DKNY Let's Hear it For the Dots Halter
Dots are so classy and timeless -- and flattering! This top is ruched, which helps with tummy control. You can't go wrong with this one.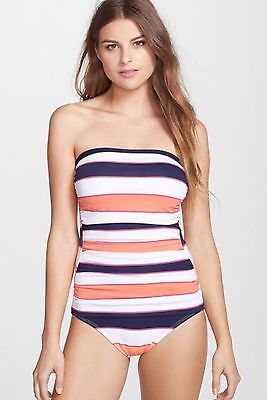 Tommy Bahama Rugby Stripe Bandeau One Piece
This is the suit I ended up getting for myself -- it's absolutely adorable! There is slight ruching across the belly, and panels in the side give you an hourglass shape. The legs aren't cut high, so your bottom isn't hanging out the back. It comes with an optional strap, if strapless isn't your thing. It's such a cute, flattering suit.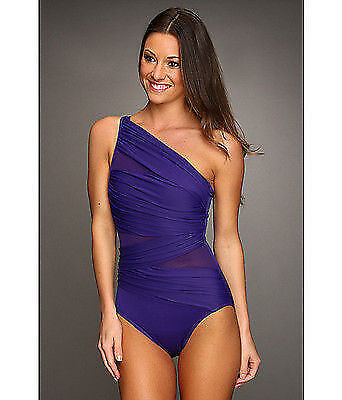 Miraclesuit Solid Jena
Another popular suit -- the reviews on this are great! I love the fun one shoulder shape, and the see through panels make it stand out.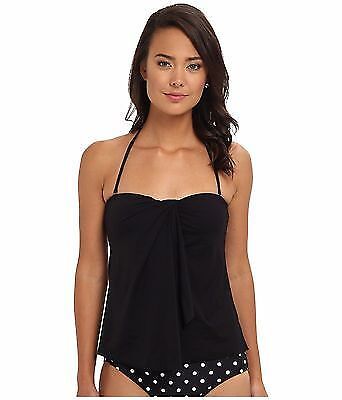 Ralph Lauren Wrap Tankini
This flowy tankini top is so cute, but loose enough that it doesn't cling to problem spots. Pair with a fun bottom for an adorable suit!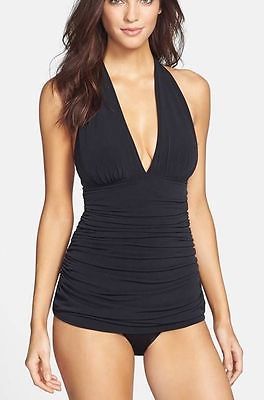 Miraclesuit Yvonne
Another classic suit that looks good on any body! The suit goes slightly over your hips, and the ruched middle slims your belly. The halter top is flattering but not too revealing.
For more swim stuff, be sure to check out my collection of Favourite Beach Accessories.
Check Out Kristan's Other Guides: