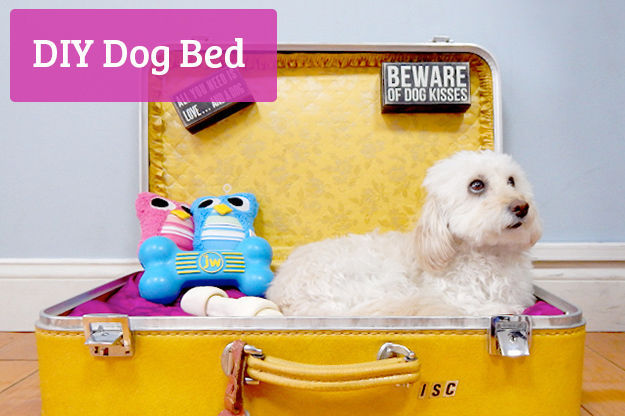 Our pets are like our family, so why not treat your four-legged friend to a custom, one-of-a-kind bed by re-purposing a vintage suitcase in just a few easy steps. This is a simple project that your dog will enjoy and appreciate.
I personally have a small collection of vintage suitcases and love that I can put them to good use finally! *Note: If you don't have one laying around the house, check out these
unique vintage suitcases
and
fun fabrics
, and buy what fits your style! Just make sure to choose an suitcase that is large enough for your pet to fit comfortably. Get creative with this one and don't forget to pick up cute
dog accessories
to style your bed, too!
Buying a pet bed can be expensive and sometimes frustrating - especially if you're trying to find something that fits your decor. With a DIY dog bed, crafty canine owners can pamper their pet with something special that makes them feel like a king or queen!
Once the basic concept is down, you can really be creative with this one....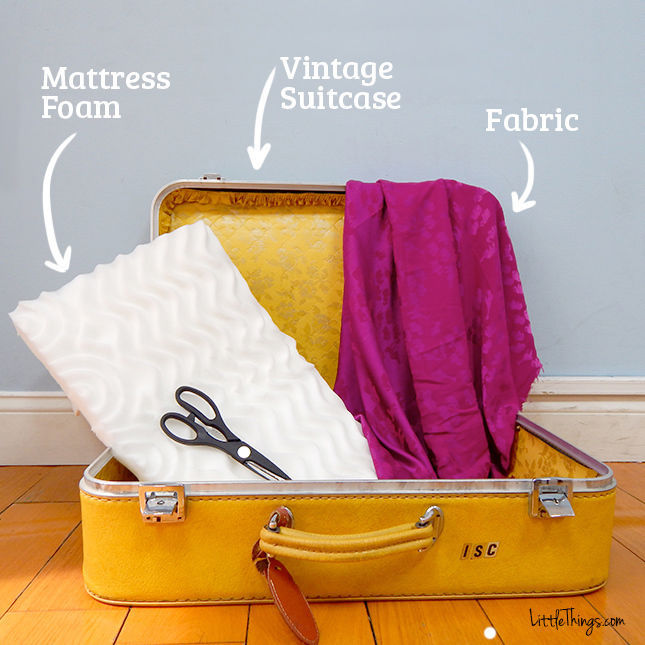 Materials:
- Suitcase
- Foam
- Scissors
- 1 metre Fabric
1. Measure and cut a piece of foam to fit inside of the suitcase.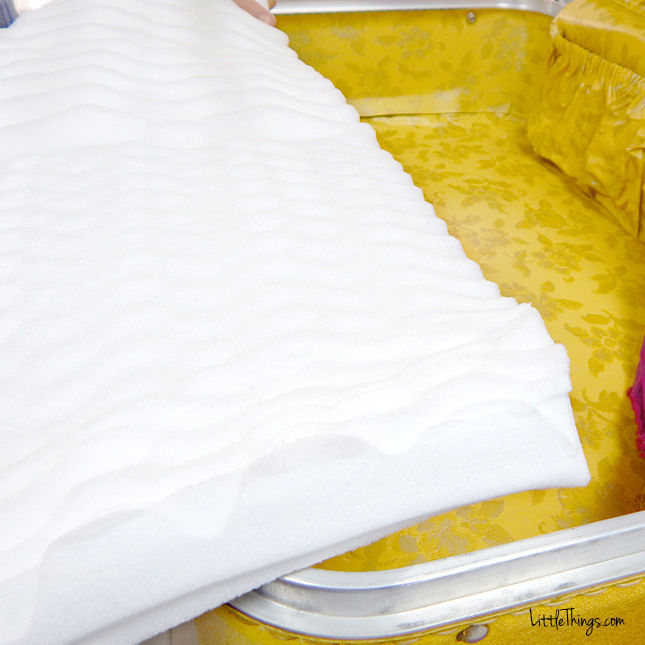 To add more cushion and comfort, stack more layers.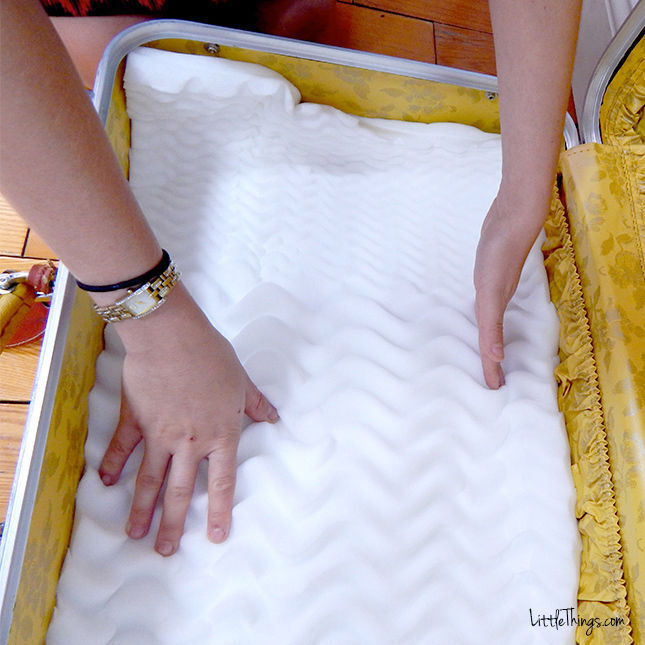 2. Cut the fabric to be twice the size of the suitcase.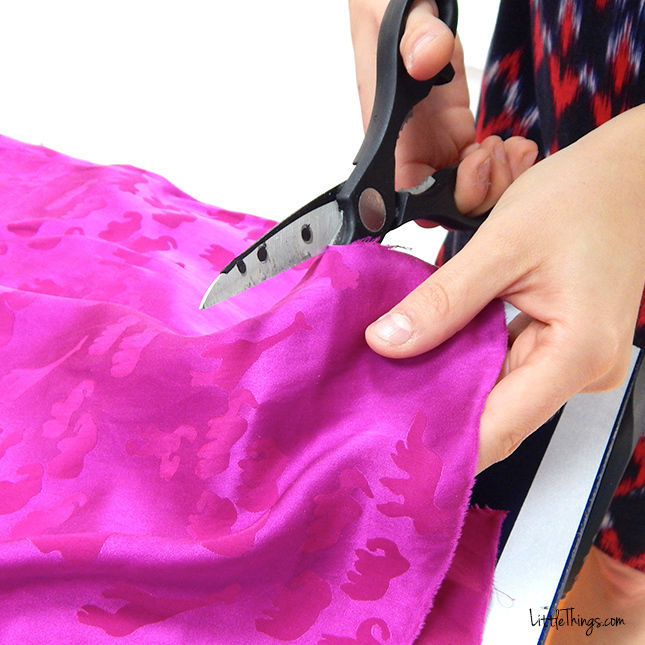 3. Centre the fabric and place it over the foam. Tuck in at the edges and corners to make a secure fit.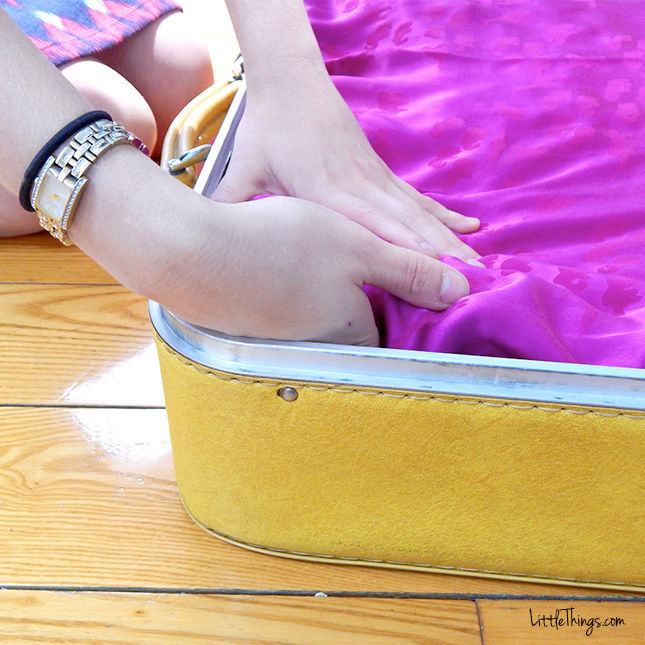 Please note: This suitcase had built-in lid control straps, which are used to completely secure the suitcase and keep the lid from collapsing. Pet safety is the #1 priority, so another option to completely remove the top of the suitcase by unscrewing the hinges. You can even save the top half and make another bed. This is a great two-for-one option if you have more than one pet!
Now that the bed is ready to go, make your pet feel right at home. Decorate the bed with
pillows
,
toys
,
bones
- or whatever you think your pet would love. Feel free to get creative!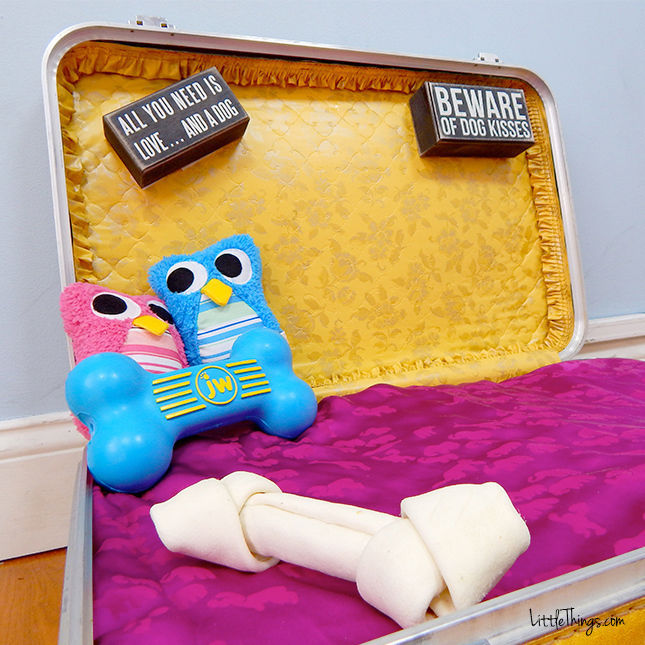 Dog tested, and dog approved. Cali loves her new bed!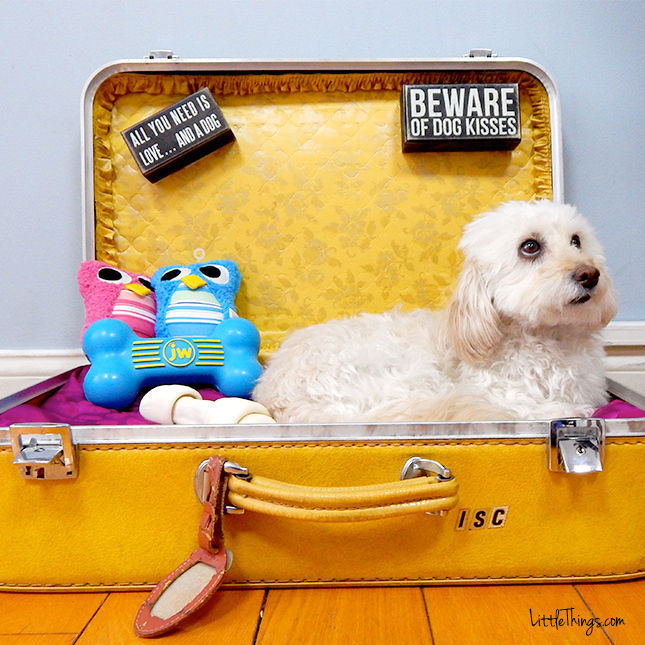 I was so surprised by how simple it was to make and how great the final product looked that I had to share this great idea with my friends.

Will you be trying this DIY dog bed at home? Tell us in the comments below!