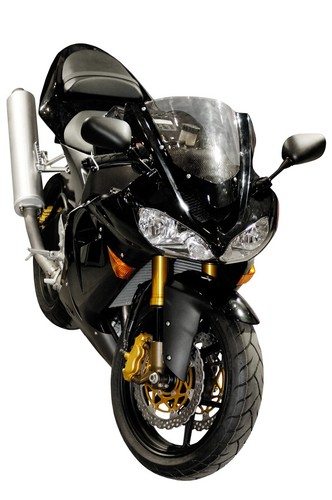 A motorbike is known in different parts of the globe by different names, such as moto, cycle, bike, or motorcycle. Motorbikes are two-wheeled or three-wheeled motor vehicles that, depending on the task they are manufactured for, vary greatly from one another. From long distance travel to cruising, they serve a lot of purposes depending on their type. There are six widely recognised categories of motorbikes: touring, sport, cruiser, dual-purpose, standard, and dirt bike.
Yamaha Corporation, a Japanese multinational company, offers a wide range of products and services, including motorbikes. Yamaha Motor Company Limited, a division of Yamaha Corporation, is a vehicle-producing company that deals with the manufacturing of motorcycles along with other vehicles. A Yamaha motorbike contains many replaceable parts, including brakes, filters, frames, engine parts, electrical, ignition, levers, chains, sprockets, cooling systems, exhaust systems, fuel systems, and cables.
A basic understanding of the various types of Yamaha motorbikes and parts is necessary to understand which parts are causing problems and need to be replaced. Yamaha motorbike parts are available at automotive stores and can also be purchased on the Internet. eBay features a large variety of Yamaha and other motorbike parts to suit a diverse range of needs.
Types of Yamaha Motorbikes
Yamaha motorbikes can be classified in a number of ways. Common criteria for classification include their common use, the designer's intent, or a combination of both. Beyond the six primary, widely recognised categories of motorbikes, some people classify sport touring motorbikes as a seventh type, and others also recognise mopeds, underbones, and scooters as yet another type of motorcycle. Riders, manufacturers, and the media also use nicknames for different types of motorbikes on occasion.
Yamaha Street Motorcycles
Yamaha street motorcycles are the ones that are designed to be ridden on paved roads. They mostly feature smooth tyres and have engines that are 125 cc or more in range. Although some exceed the 125 mph mark, the typical speed of most of these bikes is up to 100 mph (161 km/h).
Yamaha Cruisers
Yamaha cruisers are mainly styled after Harley-Davidsons. Although short-displacement and other engines do exist, the cruisers generally have large-displacement, V-twin engines. Yamaha cruisers are comparatively more comfortable than many other motorbikes, but fatigue can still result from long-term riding. Due to the lack of ground clearance, they have very limited cornering ability. Choppers and power cruisers are cruisers with modifications and additional, often upgraded, features.
Yamaha Sport Bikes
Sport bikes, as compared to other motorbikes, generally emphasise braking, acceleration, speed, and cornering on paved roads. This is normally achieved at the cost of fuel economy and the comfort of the rider. More often than not, the high performance engines are installed inside a lightweight frame. Suspension and braking systems are also high-tech. The centre of gravity of the rider's body is above the fuel tank, and this means the body leans forward, a posture that is suitable for higher speeds but causes fatigue at lower speeds because it puts way too much load on the arms and wrists of the rider. Streetfighters are an alteration of a sports bike.
Yamaha Touring Motorbikes
As the name suggests, the Yamaha touring motorbikes are specifically designed for long distance rides. Touring motorcycles have large-displacement engines, screens for wind and weather protection, comparatively large fuel tanks, and upright, relaxed seat positions. Dressers are large touring bikes that can have wet weights of as much as 1,400 lbs.
Yamaha Sport Touring Bikes
Attributes of sport bikes and touring motorcycles combined are found in Yamaha sport touring motorbikes. The rider's posture is less extreme and, therefore, gives more long-distance comfort to the rider. The difference between sport touring and touring bikes is less evident in many cases, and manufacturers often list them in both categories interchangeably.
Yamaha Standard Motorcycles
Standard motorcycles are general purpose street motorbikes. The most distinctive feature of Yamaha standard bikes is their upright riding position. They have relatively lower costs and moderate engines, and this is one reason why they are recommended for beginners. Naked bike is also a term used for standard bikes. Muscle bike, one that over emphasises engine power, is often categorised under standard bikes, as well.
Yamaha Dual-Sport Bikes
Also called dual-purpose and on/off-road bikes, Yamaha dual-sport motorcycles are designed for both street and off-road situations. They have relatively taller seat heights and, thus, a higher centre of gravity. Adventure motorbikes have touring capabilities on both paved and unpaved roads, but they are mostly biased towards on-pavement rides.
Supermoto motorcycles are an increasingly popular type of motorbike that is often categorised as a dual-sport, but it has been altered by the manufacturer to meet the preferences. These are lightweight, affordable, durable bikes that are gaining popularity as street bikes.
Yamaha Mopeds, Scooters, and Underbones
Yamaha mopeds are lower-powered, economical, and relatively safe motorcycles that have minimal licensing requirements. They are actually a hybrid of a motorcycle and a bicycle. The engine sizes of Yamaha scooters are smaller as compared to other motorcycle types. Comparatively, they are quieter, cleaner, and easier to learn to ride. They have continuously variable transmissions (CVT) and automatic clutches. The wheels are also smaller as compared to motorbikes. Small-displacement bikes with a step-through frame are called underbones. Unlike scooters, they have large wheels and use footpegs rather than floorboards.
Yamaha Off-Road Bikes
Off-road bikes are also called dirt bikes. These bikes are very simple and light as compared to on-road bikes. They also generally have long suspension travel and high ground clearance. Knobby tyres are mostly used. Specialised off-road motorcycles are used for various motorbike sports.
Rider Postures for Yamaha Motorbikes
It is important for a rider to know beforehand the posture he or she wants to use when riding on a motorbike. It is extremely necessary for riders who have any kind of back pain to avoid styles that aggravate this condition. There are three basic riding postures as depicted in the chart below:
| Riding Posture | Description |
| --- | --- |
| Sport | Rider leans forward |
| Standard | Rider sits upright or leans forward slightly |
| Cruiser | Upper torso of the rider is upright or leaning slightly backwards |
The centre of gravity of the entire body is at different places for each of these three postures. Some riders feel comfortable in one position, while others may not be comfortable at all in that position. For patients with back problems, the cruising position is the most suitable option, and the sport position would be least supportive.
Types of Yamaha Motorbike Parts
Yamaha motorbikes consist of various systems, each of which requires particular parts to function properly. The numerous types of Yamaha motorbikes require more or less the same parts to function, although some of the parts may be designed differently for different motorbikes. There are many parts that are common in various Yamaha motorbikes. Some parts can be used as replacement parts, while some are performance parts that are added as upgrades.
The most important features that should not be neglected or compromised are the parts that relate to the safety and security of the motorbike. For example, brakes on any Yamaha motorbike should meet international standards and be fully functional. For speedy bikes, in particular, they are the most important part of the motorcycle. Similarly, a properly functioning cooling system is critical for racing bikes. A buyer should look for genuine components unless there are extreme budget constraints because safety comes first.
Buying Yamaha Motorbike Parts on eBay
eBay has a large collection of Yamaha motorbike parts that can be surfed through by entering a relevant query into the search bar on the eBay homepage. It is one of the easiest ways of searching for a product on eBay. You can filter the results based on your own preferences by selecting and deselecting various filters. You might also see some related searches suggested by eBay for some of the user queries. These related searches often facilitate the buying process and reduce the time needed to find the right product. Some relevant searches in this case could be 'Yamaha motorbike parts', 'Yamaha motorbike', 'Yamaha motorcycle parts', et cetera.
One recommended practice is to go through the user reviews and the seller's history before placing an order to gain some insight into the seller. In order to save on delivery charges, it is also recommended that you enter your postcode to see any local listings for the desired product first. If an item is not available in your locality, then you can look elsewhere. If you are lucky and you find the desired product in your vicinity, you can pick up the order from the seller at an agreed upon time as soon as your purchase is successfully processed.
Conclusion
Motorcycles are two-wheeled or three-wheeled vehicles that differ immensely from one another on the basis of their use, purpose, price range, manufacturer, or other factors. Essentially, different types of motorbikes are manufactured for different purposes and audiences. Buyers can choose from touring, sport, cruiser, standard, or several other types of motorbikes.
Yamaha Motor Company Limited produces thousands and thousands of motorbikes and motorbike parts and accessories annually. The different types of Yamaha motorbike parts serve different purposes, but they all function to collectively enhance the overall riding experience of a buyer. Understanding the different types of Yamaha motorbikes and parts ensures that buyers are able to determine the correct parts they need for virtually any type of repair. Yamaha motorbike parts can be found in traditional brick and mortar automotive stores as well as online on sites like eBay, which features a large collection of Yamaha motorbikes and parts and accessories to handle the needs of an enthusiastic global audience.