UK Mini Posters
This is a quick guide to outline some details on the increasingly popular mini poster as a piece of movie memorabilia and collectable. Mini posters are, as their name cunningly suggests, smaller versions of the usual cinema posters. Like their larger counterparts their purpose is to increase the visibility of a particular film. They are available to collect from most cinema lobbies at the time (or a little in advance) of a film's release.
Predominantly landscape in style they normally measure roughly 30 cm by 40 cm with the ocassional portrait style posters being slightly longer.Although they often reflect the visuals of the normal size advertizing posters this is not necessarily the case and plenty of variation does occur. It is not uncommon for two and sometimes more mini posters to be released for a single film. This is usually either in the form of a landscape and portrait version of the same visual or an advance (also called a Teaser) and regular version with different visuals (the regular usually including more detailed film credits).
As they have never been available to buy in a normal retail outlet and were only available at the time of the film's release mini posters are becoming an increasingly sought after piece of movie memorabilia. Their popularity is worldwide with many countries, but particularly the US, finding much to admire in these minaturised poster forms.
For the collector, the best way to store these posters is either rolled or flat. Storage is obviously one of the advantages of collecting mini posters over the larger normal sized cinema posters as their smaller size makes it easier to lie them flat say for example in a draw. Their small size also makes them ideal for putting up on the wall. The size of full size film posters usually means that only a carefully chosen couple of films can adorn your walls whereas several mini posters can be framed and form a bank of different films.
The other rather important benefit to mini posters is their cost. To become a serious collector of full sized movie posters you need to be able to invest hundreds of pounds with some posters always requiring significant financial sacrifice. Mini Posters are much cheaper and will cost far less to amass a serious collection. As with full-sized posters, some posters will however be more expensive than others. Rarity, age, and popularity all affect the price of a particular mini poster. Any film series with a strong fan base will be more expensive than usual so that Harry Potter, Star Trek, Bond, and Star Wars all price at higher rate than usual releases. In addition to these, anything related to Disney films will be higher due to the continuing popularity of Disney memorabilia. There are also of course other films that seem to be worth more than the usual and such films include Bad Boys, True Romance, Twister, The Exorcist, and Serendipity.
Below is a list of my favourite posters, some of which are visually impressive whilst others are just clever ideas...
The Emperor's New Groove (Advance)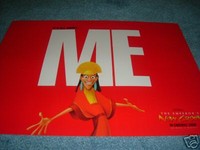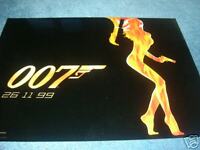 The Blair Witch Project (Advance)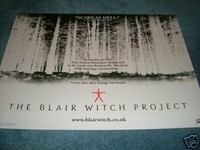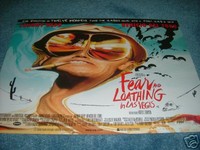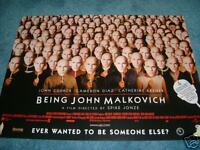 The Truman Show (Advance)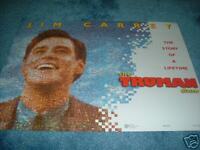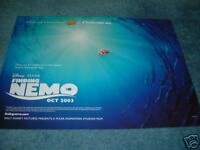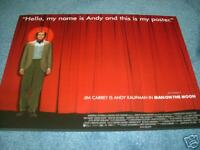 Hope that this little guide will give you the information you need to start collecting mini posters because they really are fantastic fun to collect and great to put on display. As the largest stockist of mini posters on Ebay I hope to see you soon in my shop - Jumpy Spider Mini Posters.
All the Best
Ceri789