Trust Dr. Dre to remedy to your headphone problem. In just a few years, his pioneering Beats by Dre brand has dominated the portable music world, and for good reason.

Legendary artist and producer, Dr Dre, and record company chairman, Jimmy Lovine, established Beats Electronics (Beats) in 2008. The pair had a vision to deliver to consumers the music that 'people aren't hearing', promising to bring the energy, emotion and excitement of the music studio to a new generation. As of today, Beats Electronics comprises of the Beats by Dr. Dre family of premium headphones, earphones and speakers; as well as patented software technology and subscription services.
On-ear, in-ear, no idea
With so many styles and colours to choose from, what should you always consider when buying a pair of Beats by Dre headphones?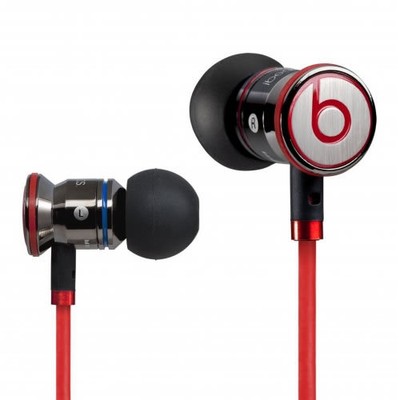 On-ear Headphones – Are you more interested in making a statement or hearing your music clearly? On-ear headphones will definitely get you noticed, but might not be practical at work and in everyday life.
In-ear Headphones –In-ear phones are perfect for private enjoyment of your music on your commute to work or when training the gym.
What's best for you? – Beats by Dre headphones are famous for the power of their bass making them ideal for listening to pop, hip-hock and rock. Consider a pair of headphones based on what you listen to and where you'll be wearing them.
Product
Description
Studio
Light, strong and comfortable with powerful, reengineered sound.

Available in 6 colours.
Adaptive Noise Cancelling.
20-hour rechargeable battery with auto on/off.
13% lighter than older models

Studio Wireless
All the energy and excitement you'd expect with more freedom.

Bluetooth connection up to 30 feet.
Take calls, skips songs, change volume from the headphones.
12-hour battery when wireless/20-hour plugged in.

Solo HD
Drenched in colour with matching ear cups. Compact with superior sound.

Available in 9 colours.
Titanium-coated for clearer sound quality.
Unique folding design with built-in microphone for incoming calls.

Executive
Legendary Beats sounds in a refined premium package.

Available in 2 colours.
Ideal for travel with active noise cancellation.
Lightweight and fold flat for packing.

Mixr
Inspired by David Guetta; light, durable and LOUD.

Available in 8 bright colours
Rotating ear cups for DJs.
Tough, ultra-flexible and lightweight for travel.

Pro
Designed for those who take music seriously. Used to mix in major studios.

Available in 6 colours.
Hear the music the way the artist played it.
Made from aluminium gunmetal with true noise reduction.

Wireless
Freedom from wires with controls on the earcup.

Available in 5 colours.
10 hours battery life with easy USB charging.
Bluetooth-enabled for pairing with other devices.
Product
Description
Tour
Compact and portable, Tour earphones hold their own against over ear headphones.

Available in 3 colours.
Removable wingtips for precise sound.
Tangle-cables and built-in microphone.

Powerbeats
Created with basketball star, LeBron James, and designed to deliver premium sound, even when exercising.

Available in 6 colours.
Flexible earclips designed to stay in place during your workout.
Controls on the cord for quick volume and song changes.

Urbeats
Tough and durable with a solid housing to keep your listening experience pure and precise.

Available in 9 colours.
Single-billet metal housing to protect from vibrations.
Tangle-free cables.

Heartbeats
Designed by Lady Gaga with fashion and sound in mind.

Available in black and white.
Gunmetal studs and leather-like cord.
Tangle-free cables and built-in microphone.
How to spot fakes when buying online
You know a product's good when people try to copy it. Protect your Beats by Dre warranty and take a moment to check the following before completely your order online:
Price – While Beats by Dre products aren't expensive; they're not cheap either. Compare the price of the pair you've found with similar styles across the internet and beware of tempting multi-buy offers.
Packaging – Are the headphones packaged in a tightly shrink-wrapped box with all documentation included? Compare the packaging with other official Beats products, if possible, and look out for misspellings and unusual markings. The colour of the heaphones on the boxes should match the colour of those inside it.
Serial Number – If photos are not provided, contact the seller and ask for proof that the serial number on the underside of the box, matches that on the product itself.