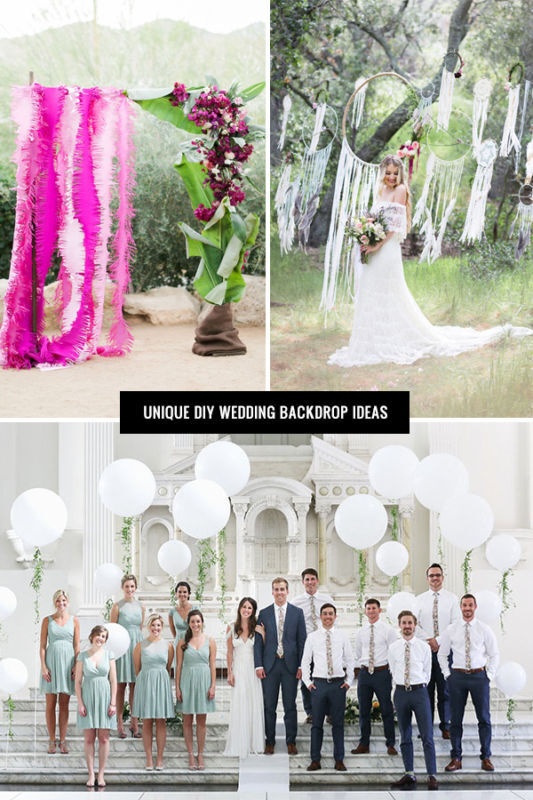 When it comes to personalising your wedding, nothing can beat a good DIY. The perfect way to show off your craft and design skills is with a fun, impactful handmade backdrop. You can create a more modern installation for your loft or museum nuptials, or something playful for your garden celebration. The only requirement is to have fun with it! From balloons, to dreamcatchers to giant gold hearts, the choices are endless, but we're sharing our absolute favourites below.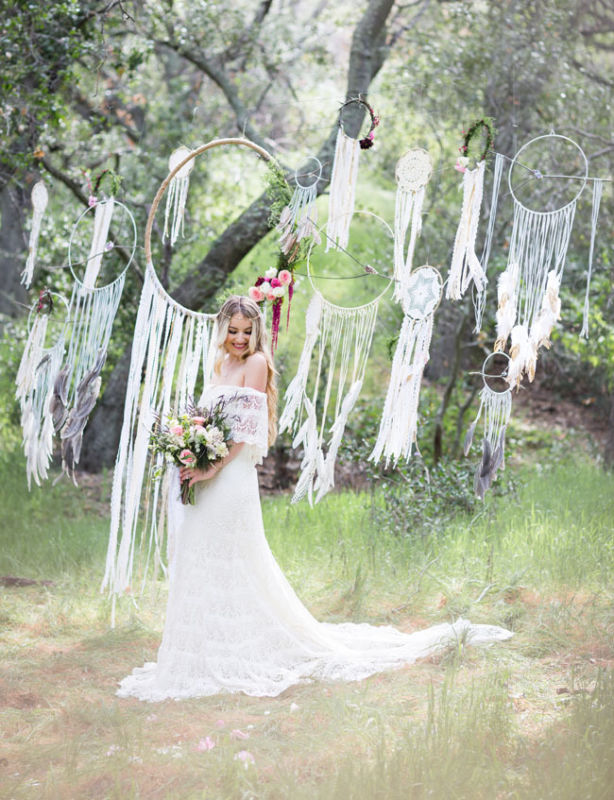 Add a caption
design by Poppy & Blush // photo by Valorie Darling
Dreamcatcher Backdrop
What is it about dreamcatchers that wins us over every time? If you love them as much as we do, why not use them to create a stunning wedding backdrop? To execute this look, pick up some
dreamcatchers
in different styles and sizes and hang them from rope or fishing line. These pretties will look just as great in front of a white wall as they do strung from a beautiful, big tree!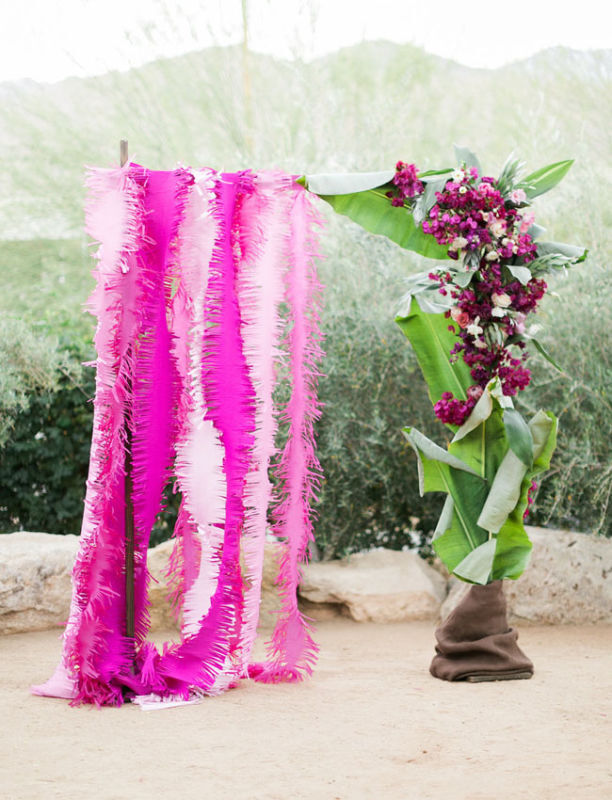 Add a caption
design by Yellow Bird Events // photo by Jeremy Chou
Fringe Paper Backdrop
An easy backdrop with a lot of impact is a fringe paper draped ceremony arch. To create this beauty, all you'll need is
crepe paper
and
fringe scissors
– and any existing structure, of course! While the fun could totally stop right there, we like the idea of mixing the paper with fresh florals and greenery for a fun juxtaposition and a more playful vibe.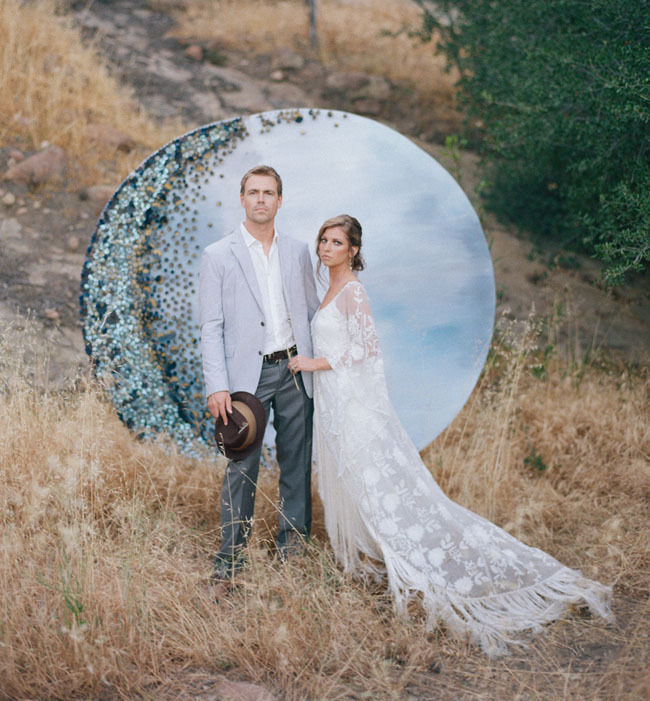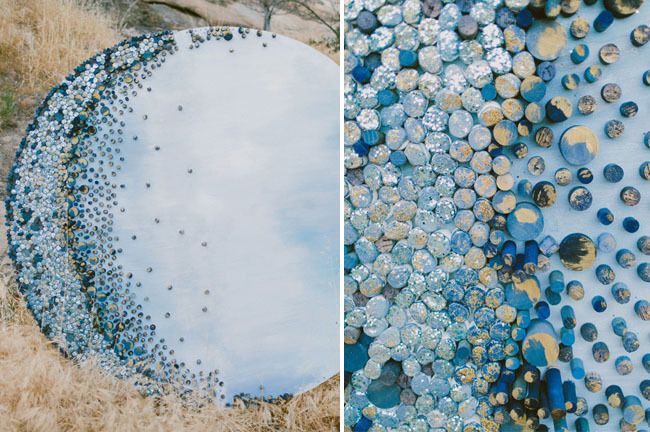 Add a caption
design by Laura Stewart // photo by Laura Goldenberger
Wine Cork Moon Backdrop
For couples planning a DIY wedding, you might be thinking the more creative the idea the better. Enter this wine cork moon backdrop, which is totally original and so much fun! And best of all, it's pretty easy to create with a piece of plywood, a bunch of
wine corks
, some wooden dowels, a little fabric dye and a lot of paint.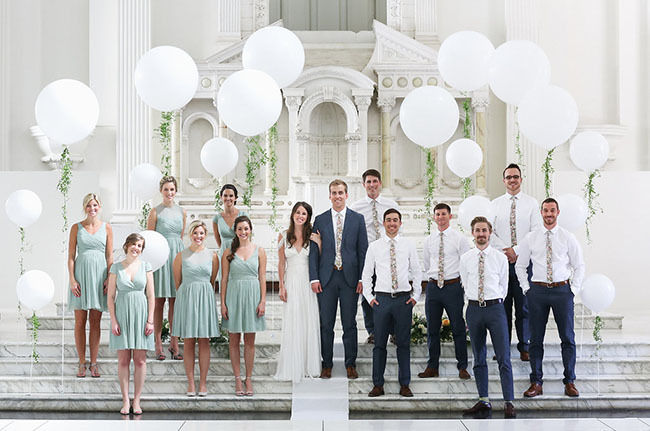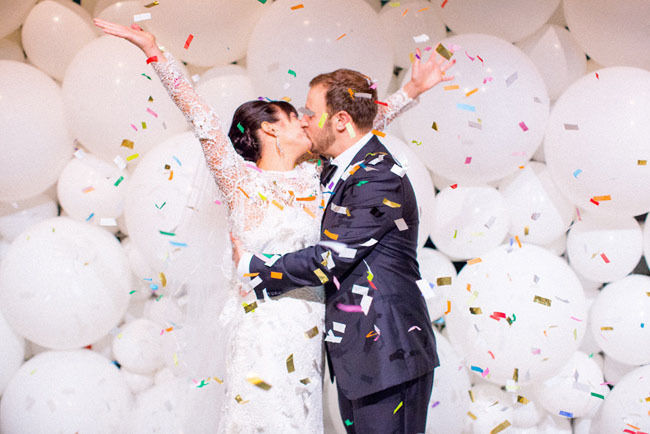 Add a caption
design by Bash, Please // photo by Birds of a Feather Photo
Giant Balloon Backdrop
What could be more fun than a backdrop of
oversized balloons
?! There are plenty of ways to make it work: go for a streamlined look with a smaller selection, or create some whimsy with lots of balloons in different sizes fastened to a wall. You really can't go wrong with an idea this sweet!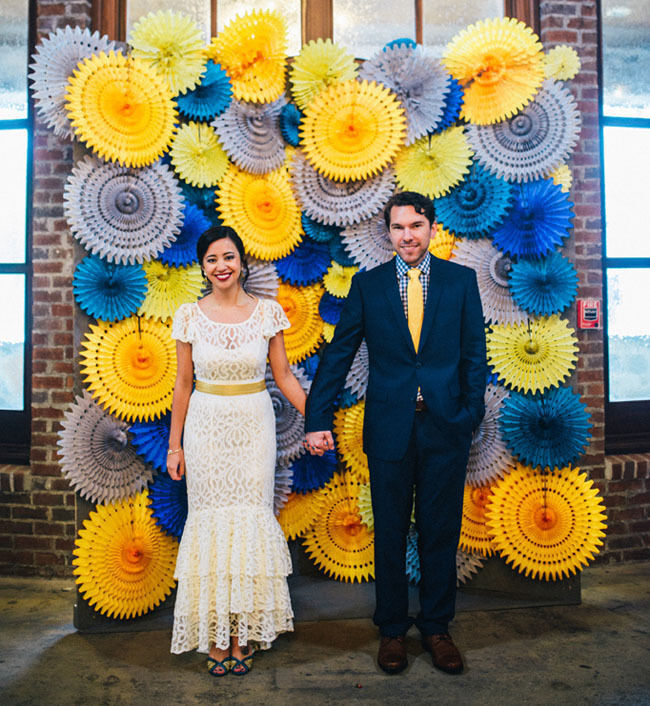 Paper Pinwheel Backdrop
For a whimsical wedding with a playful vibe, we love the thought of a ceremony backdrop crafted from paper pinwheels. Create a layered ombre effect by sticking within a palette, or go for a fun dose of color by selecting 3-5 different hues. You can affix the pinwheels to a piece of plywood or a wall at your venue and – easy as that – you're ready to go!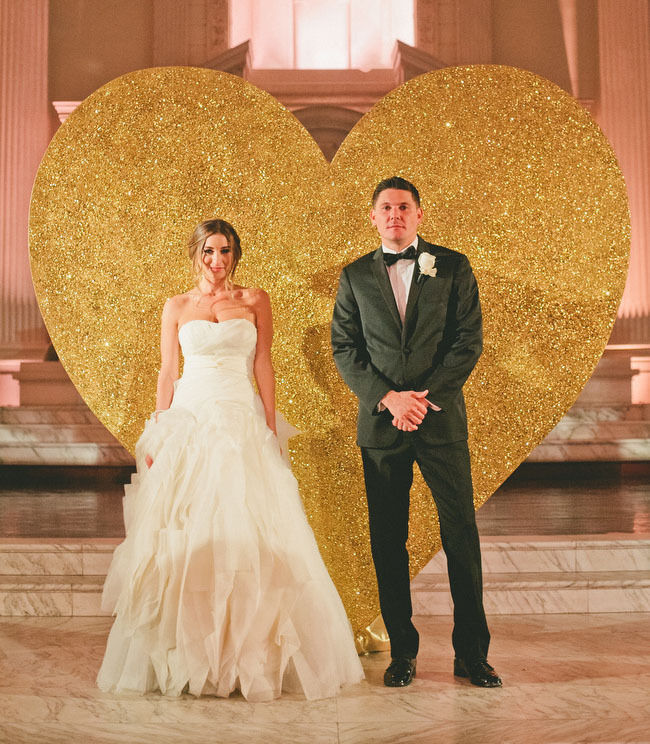 Add a caption
design by Bob Gail Special Events // photo by onelove photography
Giant Gold Heart Backdrop
To create a focal point for a glam or whimsical celebration, we love the idea of a giant gold heart backdrop. To craft your own, you'll first need to dremel a heart out of a sheet of plywood. To give your heart its shiny, gold hue, try
gold glitter spray
paint or affixing sparkly, gold contact paper to the surface. The heart backdrop is perfect for your ceremony or photo booth!
For more wedding + entertaining ideas, check out our other
eB
ay guides
!