As a natural progression of my passion for the medium, I have traded vintage art over the years as a hobby, managing to compile a massive directory of global contacts & connections in the field while doing so. In 2003, my love of art simply went into overdrive when I moved to Malaga, birthplace of the great and majorly influential Pablo Picasso...
It was always my goal to provide an outlet for fantastic vintage art that would be affordable to all pockets, and I believe my store does just that.
Over time, the vast majority of people have felt excluded or disenfranchised from the world of art, and have viewed the acquisition of vintage art work 'as a pastime of the wealthy'. Well this is no longer true, as you will see when you look around my store.
I have traded thousands of pieces with new collectors over the years, and am happy to have a vast amount of glowing testimonies as a result.
Also, when you are struggling for an idea of what to give somebody for a special occasion, art is the obvious, but very different solution - a unique gift of art will please everyone, whether it be a vintage Picasso print for an anniversary, or a classic Matisse lithograph for a birthday, the recipient is sure to be delighted with such a thoughtful present. There will be something suitable for everyone and every occasion in my store.
'Art as a Unique Gift' is an affordable, but classy way to make your family, friends and colleagues really appreciate 'the thought that counts'...
Please feel free to contact me regarding any of my sales, and I will endeavor to supply the information you need.
Enjoy perusing my store!!!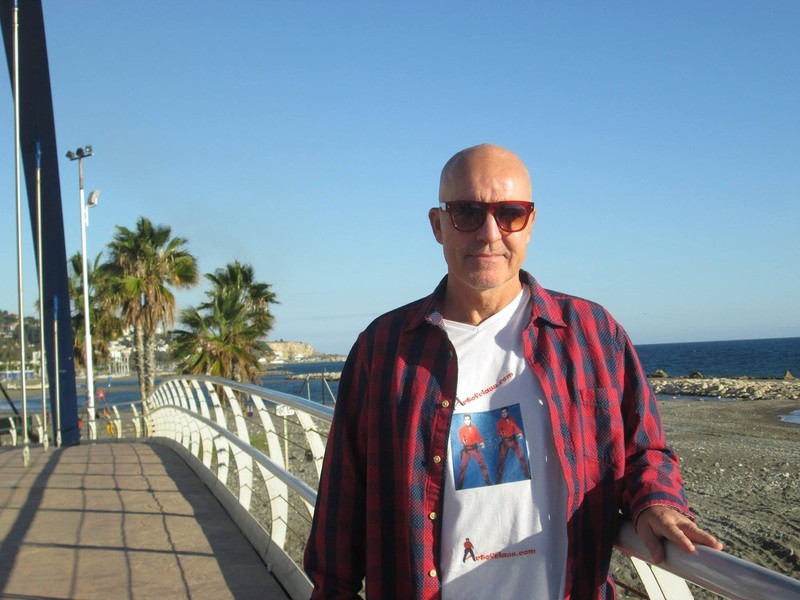 Add a caption
Enjoying the weather, the culture, and the pure inspiration of the bohemian East side of central Malaga...