Kerb appeal can be achieved in many ways. For homeowners who want that important good first impression, all it takes is a little elbow grease and some inspiration. Whatever your budget, here are five things anyone can do to up their home's kerb appeal factor.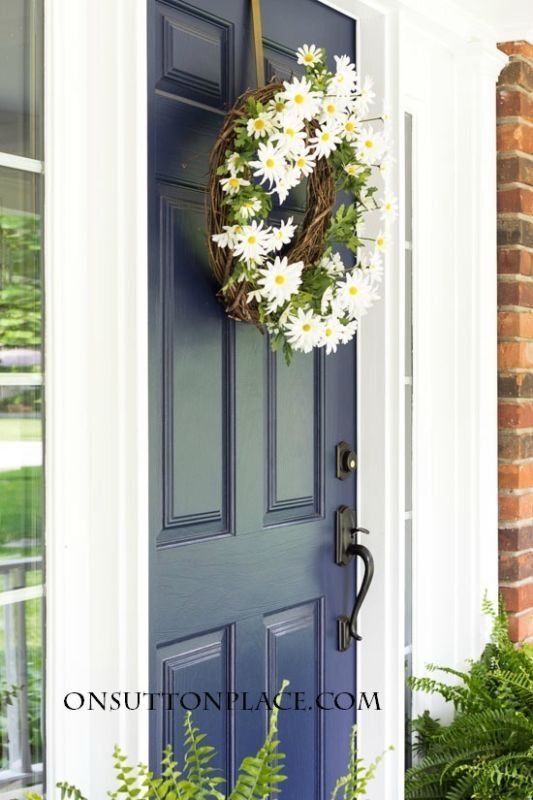 1. Paint the front door.
One of the easiest and cheapest ways to update anything is with a fresh coat of paint. All you need to freshen your front door is a quart of paint and a free afternoon. Choose an accent colour that will stand out from the facade of your home and that will show up from the street. By choosing a colour just a little bit out of the ordinary, you can change the entire appearance of your porch. If your door is exposed to the elements, using a
primer
first will extend the life of your paint job. It's best to remove the
door knob
and hinges before the painting begins.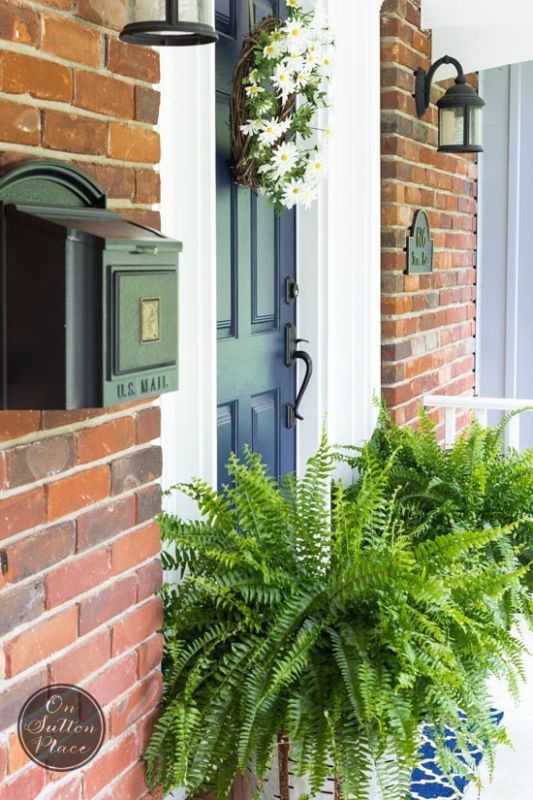 2. Replace or paint old door hardware.
Old, outdated hardware on your front door is an easy fix. Replacement fixtures are easy to find but if you are on a tight budget, purchase a
can of spray paint
. Just remember to clean your fixtures well and use a spray primer. Follow with two coats of spray paint.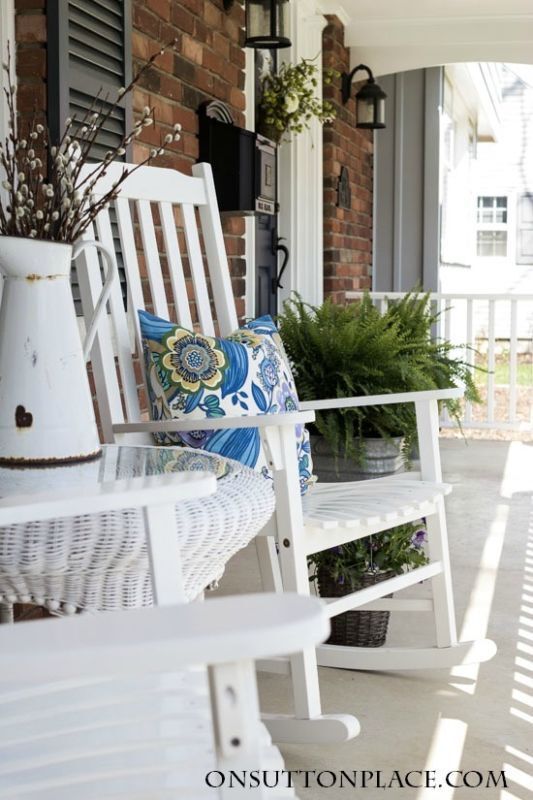 3. Update light fixtures and mailbox.
Same as with the door hardware, either replace or paint old light fixtures and the
letterbox
. Both of these easy fixes can be achieved even on a tight budget. Try to keep your metals in the same colour family for a cohesive look.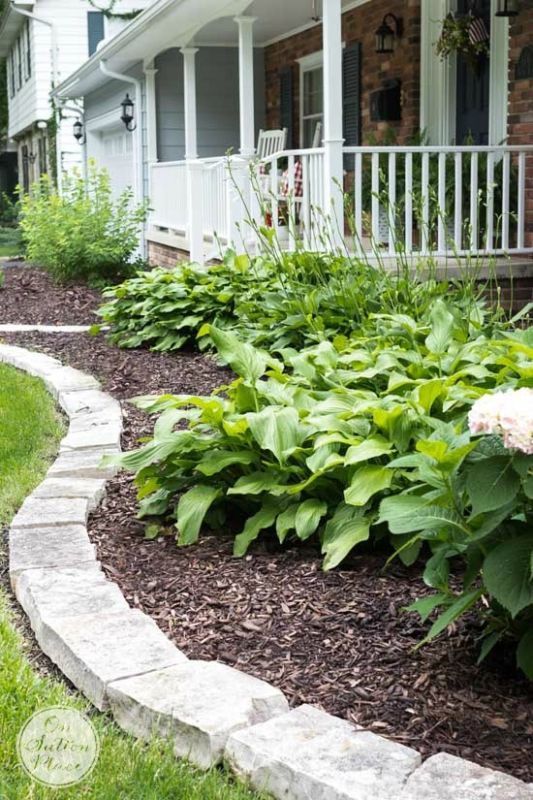 4. Clean your porch area and surrounding landscape.
This is something that will take a little time and effort but will literally cost no money. Hose down and scrub the porch and entry path if there is one. Clean and weed the surrounding landscape beds. Remove dead or dying plants.
Cut an edge
on your beds so the area looks neat and tidy. If the budget allows, a stone border will keep the grass from growing into your beds.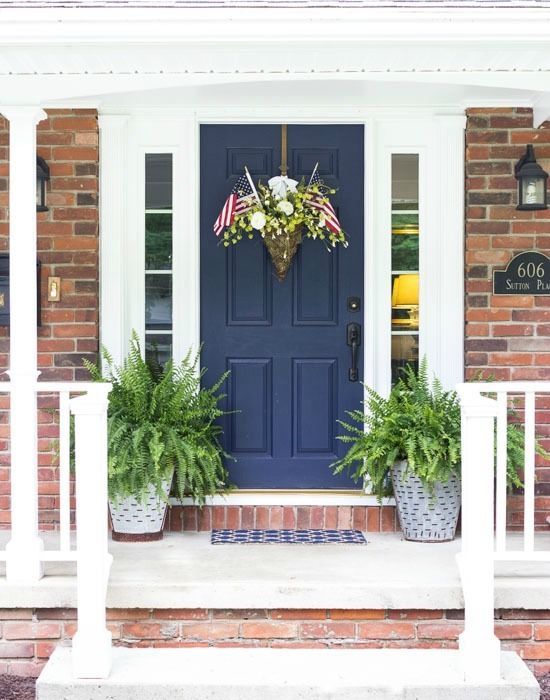 5. Add colour with pots and plants.
Nothing will make your home pop from the street like colourful plants. If the budget is tight use inexpensive
terracotta
or plastic pots. Other options are
tall planters
, urns or even vintage buckets. If possible, place a pot on either side of your door to create symmetry. It's easy to use green plants such as ivy or ferns. If you want some colour, some easy and hardy sun-loving annuals to grow are geraniums, petunias and marigolds. For shady areas use impatiens or begonias. Continue your colour scheme into your landscape beds by adding the same plants that you used in your pots.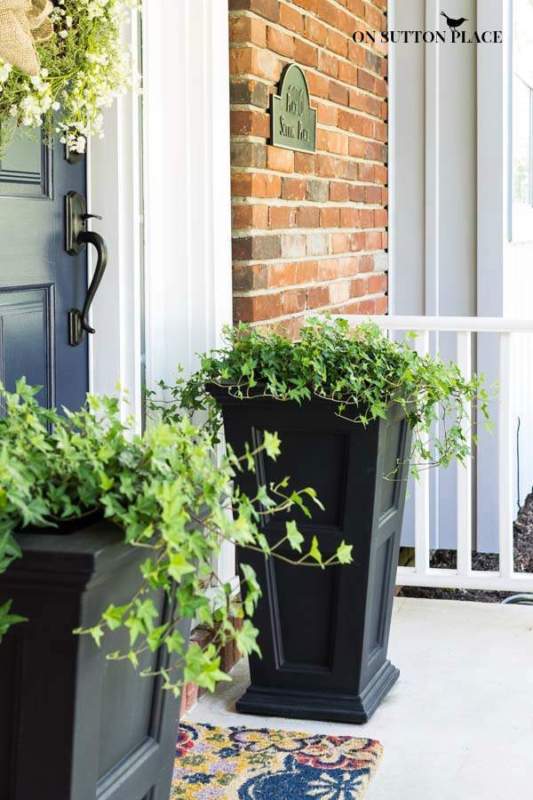 One of the most important things to remember when starting any kind of home improvement project is to tackle one thing at a time. Sometimes if you look at the big picture, it can be overwhelming and you might end up doing nothing. Make a plan and then make a list of materials needed. The other important thing to consider is that projects like this always take longer than you planned. Give yourself plenty of time...perhaps spread the jobs out over several weekends. Good luck and have fun!