Upgrade your kit for your best year of photography
If you're looking to step your photography up a gear in 2015, we've got a selection of lenses under £500 that will help you capture your best ever pictures
While the camera does count towards capturing quality images, any good photographer will tell you that it's actually your glass that matters most. Putting a standard kit lens on a
Canon EOS 5D MkII
is like putting a 1.1 litre engine into a Mustang – it's never going to reach its potential. However, putting a 70-200mm f/2.8 lens on a
Nikon D5100
is like a turbo-charged MINI; it's not the ideal pairing but it's likely to still perform better than the Mustang!
If you've got a tight budget and you can't afford a turbo-charged Mustang, you're better off spending on an entry-level or mid-range DSLR but investing in high-end lenses than you would on budget glass and a top-of-a range camera. While the 'kit' lens that comes with entry-level digital SLRs (generally 18-55mm or 18-105mm) is a decent versatile option to allow you to dip your toe in different types of photography, if you want ultimate sharpness, stunning shallow depth-of-field and superb image quality it's time to get specialised. There are so many brilliant lenses to look at: from fast primes and zooms at the top end of the budget, to slightly slower telephotos and wide-angle zooms, from full-frame to APS-C and marquee brands to independents like
Sigma
,
Tamron
,
Tokina
and
Samyang
. Generally prime lenses, with their fast maximum apertures, provide the best quality; however, if you like the versatility of a zoom but don't have thousands to spend, we've a selection that might be of interest. Our suggested lenses for portrait, landscape, macro and wildlife enthusiasts are first generation lenses, so if you can do without the most up-to-date optics, a slightly heavier build or features like image stabilisation, there are some real bargains on eBay for new and used lenses that might help your budget go further. Most of these lenses are also available as second generation, too, or with faster and higher quality siblings, so if you've got the money consider purchasing the latest versions for optimal image quality.
Best for portrait photographers
There are so many amazing lenses to choose from with often marginal difference in performance between marquee and independent brands. Here are two favourite focal lengths:
50mm f/1.8
The '
nifty fifty
' is a timeless classic and ideal for portraits given its short and flattering focal length. While there are various versions around, some as fast as f/1.2, the f/1.8 is sufficient for giving your portraits beautiful bokeh and is a great way to teach yourself how to frame with your feet, not by zooming in with your lens.
24-70mm f/2.8
This is such a versatile lens of supreme quality that the f/2.8 version will never leave your camera, unless you need to make room for the 50mm f/1.8. Giving you that slightly wider focal length and the compression that comes from a telezoom, it offers you everything you need to shoot a variety of portraits. If you like to shoot the odd landscape, this zoom is a popular choice for that too!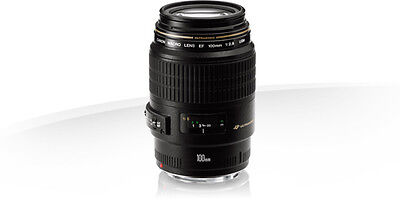 Best for close-up photographers
In the region of 100mm f/2.8 Macro
A lens with 1:1 reproduction is what you're looking for at the very least and the 100mm provides a comfortable subject-to-lens working distance so you reduce the risk of frightening subjects away. When working closely to subjects, light levels are low so a fast lens is optimal but not essential if f/2.8 is out of your budget. As depth-of-field is inherently shallow with macro photography, you'll often find yourself shooting at narrow apertures anyway. Add extension tubes to get even closer and take a look at the
NIKKOR 105mm
f/2.8 for similar quality.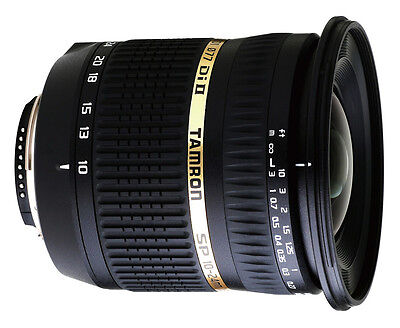 Best for landscape photographers
In the region of 10-20mm f/4-5.6 (ideal for APS-C cameras)
When it comes to wide-angle lenses, the Sigma 10-20mm f/4-5.6 EX DC HSM is a good all-rounder for landscape photographers. It's high quality at a low cost with limited distortion. There's also a Nikon and Canon version available that's slightly faster at f/3.5-5.6 and go up to 24mm, but the discernible difference is the price. For an affordable zoom with a constant aperture of f/3.5, make sure you look at the
Sigma 10-20mm
f/3.5.
Best for wildlife & landscape photographers
70-300mm f/4-5.6
Cheaper than the 70-200mm f/4.5-5.6 but a popular choice for those who enjoy wildlife and landscapes. The focal compression from the telephoto is exquisite for enhancing depth and showing layers in your landscape, while it's also perfect for capturing images of wildlife from a safe and discrete distance. For the price, lenses in this range often offer a great compromise on size, weight and image quality and the smaller maximum aperture is rarely an issue with landscapes, though in low light you may wish on occasion you had the
70-200mm
f/2.8 when photographing moving animals.