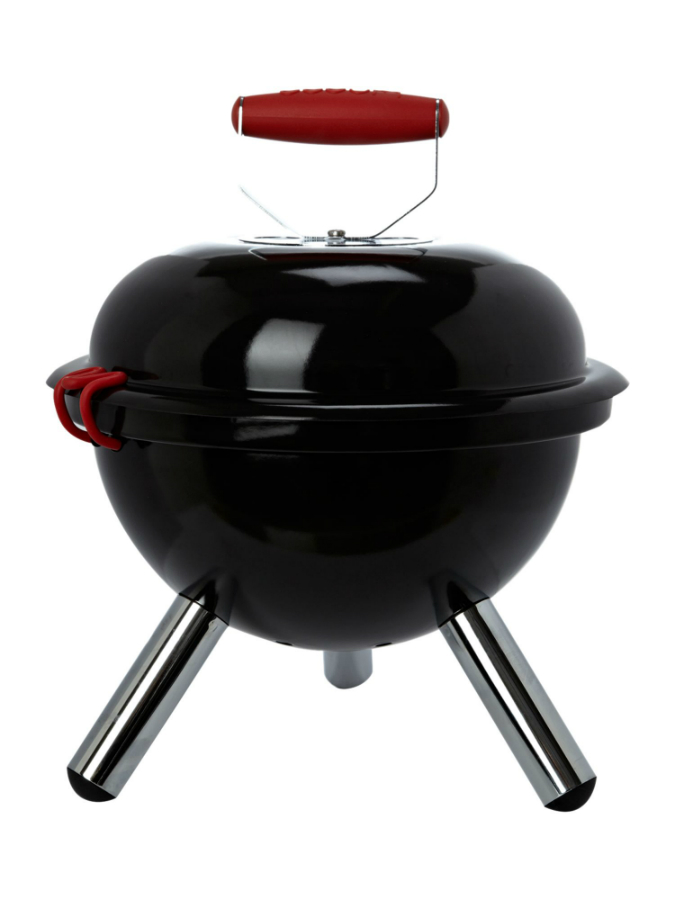 Although there are many who would consider a barbecue to be a tool exclusively used in the summer, the versatile barbecue, also spelled barbeque, can be a valued addition to anyone's cookware all year round, and complements a conservatory or patio exceptionally well. Despite their utility, purchasing a new barbecue can be prohibitively expensive, and finding the appropriate barbecue can be confusing in a large department store or sporting goods shop where the various designs and features are not clearly displayed. A simpler choice may be purchasing a used barbecue online from auction sites, like eBay. By purchasing the barbecue of their choice from online auction sites, like eBay, savvy consumers can save themselves both money and the headache of retail shopping. When purchasing a used barbecue, there are a number of factors to consider, whether the barbecue in mind burns gas propane or charcoal, the portability of the barbecue, and any additional features included on the barbecue.
Gas or Charcoal Barbecue
There are two predominant varieties of fuel used in barbecues: gaseous propane or bricks of charcoal. Each type has its merits, and the savvy consumer should know which better meets his needs and purchase accordingly. There are other fuel types, although these are typically reserved for hiking or survivalist stoves, and do not typically fall within the recreational realm of most barbecues.
Gas-Burning Barbecues
Gas-burning barbecues are typically fuelled with canisters of propane gas. While barbecue aficionados debate for hours on end about the exact influence of propane gas-burning barbecues on the taste and quality of the food prepared with them, for most consumers, the primary benefit of propane-burning barbecues is a consistent and controllable heat source. Because most propane barbecues allow the user to control the flow of gas to the burners, meat, vegetables, or anything else that can be prepared on the barbecues can be precisely cooked to desired consistency and thoroughness. Propane-burning barbecues also typically feature multiple burners on the main range; two burners or three are most common, however, up to six can be found on especially large models. Of the flaws present in propane-burning barbecues, particular note should be given to the storage, transportation, and disposal of the propane canisters used to fuel the barbecue. While many types of gas-burning barbecues use propane canisters that can be easily exchanged, a few require special disposal.
Charcoal-Burning Barbecues
Arguably one of the most portable, easiest solutions to barbecue, the charcoal-burning barbecue does not possess control over the heat like the gas-burning barbecues, and requires a great deal of attention to maintain consistent heat. With this in mind, however, the charcoal-burning barbecues require no additional canisters, and the fuel is readily available virtually everywhere, as well as being easily disposable once spent. In addition to burning charcoal, the charcoal-burning barbecue can also be loaded with wood for campfire-like atmosphere and grilling.
Barbecue Portability
Of all the things to take into account when considering the portability of a barbecue, the size is among the most important. While an oversized grilling area can be great for feeding large numbers of people, it can make a barbecue unwieldy to take on trips, or even short distances. For home use, and minimal travel, a large gas-burning barbecue can be both a visually-appealing element to a conservatory or recreational area; however, packing up and moving such a bulky apparatus can be taxing in the extreme. Additionally, the canisters used to store the gaseous fuel burned by these barbecues are typically bulky, and while most gas-burning barbecues have an area to store at least one canister, it adds weight, and potentially extra space.
Although most large barbecues are gas burning, there are large charcoal-burning barbecues, which equal, or exceed, the weight and size of the larger gas-burning barbecues. These barbecues typically have a more rugged look, as the simpler nature of the charcoal-burning system allows for remarkably simple construction and aesthetics, some are even as simple as a metal drum cut open.
For a more portable solution, smaller, circular charcoal briquette-burning barbecues fit easily into almost any vehicle, and their fuel is just as easy to transport, or if the destination is not too far out of civilisation's reach, the charcoal briquettes can be purchased from many retail outlets or sporting goods shops.
The addition of wheels, usually a single pair, can help facilitate transportation over short distances. Wheels can be found on virtually all kinds of barbecues, with the notable exception of those too small to justify the added ease, and are typically included to help reposition some of the largest, heaviest barbecues available. In most cases, these wheels are made of plastic, and subject to wear and tear, and extra care should be taken to avoid especially harsh surfaces, like gravel or rough cobblestone, or the wheels risk breaking.
Additional Barbecue Features
There are a number of extraneous features commonly found on barbecues of all varieties, which can add to the value of a barbecue. These features typically add to the weight of the barbecue, and can affect the barbecue's portability in the end, however, most of them are advantageous enough to merit their inclusion. Ultimately, however, these features do not affect the barbecue's functions, although some features can expand the basic functions of the barbecue. Some features are generally only available on gas-burning barbecues, while others are typically only found on charcoal barbecues.
Multiple Grills
Typically found on large gas-burning ranges, multiple grills, usually set at different heights, allow the avid cook to prepare different types of foods requiring different intensities of heat, at the same time. Some very large charcoal-burning barbecues have multiple grills, however, these are significantly rarer than on gas-burning barbecues.
Additional Burners
Once more, typically found on larger gas-burning ranges, additional burners are located to the left or right of the main range of burners and provide an alternate place to heat or prepare food. In some cases, these additional burners are laid out in the more conventional kitchen range-style, allowing avid chefs the ability to prepare dishes not normally associated with barbecues, as well as complete meals without leaving the barbecue. While this requires additional cookware in the form of pots or pans, it can greatly expand the usefulness of the already-versatile barbecue.
Additional Storage
Additional storage for a barbecue can come in two forms: either actual storage protected by doors or drawers, or a series of flat surfaces usually to the right or left of the main range. Almost all multiple burner gas grills feature the additional storage. The compartments are useful for storing the various accoutrements associated with barbecuing; however, the surfaces of the range are often more useful. These added surfaces, used to store food to be prepared, and for food recently prepared, are found on both gas- and charcoal-burning barbecues, and can be one of the most deceptively useful features found on barbecues. The additional surfaces can mean the difference between easily transferring food from the barbecue to a serving dish, and an entire meal wasted as an unbalanced plate falls to the ground.
How to Buy a Used Barbecue on eBay
When searching for a used barbecue on eBay, one of the first steps to take after defaulting your search for barbecues, is to set the condition to "used". Further filter your results by specifying the type of fuel you prefer to use, if you want a centrepiece for your conservatory or patio area, a gas barbecue with multiple burners, or extra storage space on your barbecue. However, if portability and ease of storage is your primary concern, a simple camp-style charcoal-burning barbecue can suit you just fine. When purchasing a used barbecue, pay close attention to the listed condition of the item, and do not hesitate to contact the seller with any questions you may have concerning the wear on the item, or its condition in general.
As with any eBay purchase, double-check the seller's ratings, as well as the shipping conditions and terms, before placing your bid or purchasing the item. In the case of used barbecues, the exceptional size and weight of the barbecues can occasionally require a "collection only" policy, instead of opting to ship.
Conclusion
A barbecue can be one of the most festive, and useful additions to a home, or to a camping set. Whether the barbecue is a large, gas-burning, steel apparatus with multiple grills and extra burners designed to be the centrepiece of the family garden, or a simple portable charcoal griller for distant trips into the wilderness, with proper care and a bit of consideration for the condition of the barbecue at the time of purchase, even a used barbecue can last for decades, if not the owner's entire life. Because of the hassle and cost associated with purchasing a barbecue from large retail shops, purchasing a used barbecue from eBay saves the consumer both time and money, and by considering the type of fuel the barbecue is to burn, the portability of the barbecue, and any additional desired features, purchasing online can be an easy and efficient process for acquiring a used barbecue.