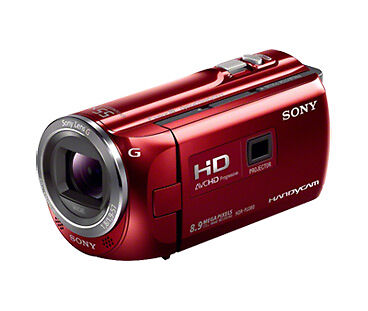 The humble camcorder has undergone a turbulent time over the last ten years or so. Only 15 years ago it was an essential gadget for most families in the UK as it was the only device that accurately captured special family moments on video forever. However, something arrived that changed the market beyond all recognition – the smart phone. However, camcorders deliver a wide range of benefits of their own, including several manual options and a quality of picture that is hard to match. The abundance of smart phones with cameras now means many people are looking to cash in on their old camcorders. The result: a huge influx of used camcorders at incredible prices. New and used camcorders are now more affordable than ever, and for those who are prepared to shop around a little, a used model will deliver a stunning range of recording capabilities at a price considerably lower than that of the leading smart phones.
Factors to Consider When Buying a Used Camcorder
Camcorders generally come in four major categories, but there are some products that sit between categories. Only by deciding what a camcorder will be used for can a buyer make an informed purchase.
| Factor | Description |
| --- | --- |
| Ultra Compact | Small, handheld cameras which became so popular only ten years ago suffered more than other types of camcorders when smart phones arrived on the scene. Simple and small, they fit into most pockets, but they are rivalled by some handheld, mobile devices. However, many people like to purchase used compact camcorders for use in areas where a phone could get damaged. |
| Standard/Compact Camcorders | These are the cameras that became ubiquitous at school shows, birthday parties, and weddings during the 1980s and 1990s. However, they have come a long way, and flip-style LCD viewfinders and HD recording options are now standard. |
| Full-Featured/Professional Camcorders | A professional used camcorder will generally have a whole range of manual features that are designed to change the camera's performance depending on the environment and circumstances. A professional camcorder also will usually have accessory shoes for the addition of mics, stands, and various other peripherals. |
| Action Camcorders | Action cameras are perhaps the only type of camcorder that is currently experiencing a growth in demand. They are often mounted on helmets, and they give an accurate view of what a person sees during activities such as cave exploration and bungee jumping. They may be referred to as point-of-view(POV) cameras by some sellers. |
Used Camcorder Features to Consider
Buying a used camera gives people the opportunity to make use of advanced features they may otherwise not have been able to afford. Again, buyers should consider exactly what a camera will be used for, or they could end up paying for additional features and specifications they don't really need.
| Feature | Description |
| --- | --- |
| High Definition | Even the entry-level used camcorders have HD recording capabilities these days, but they come in different qualities. Although labeled as HD, some devices will only be capable of 720p recording, and others will be equipped to deliver images of 1080p quality. Buyers should ask owners exactly what is meant when a product is labelled as HD. |
| Lens Zoom | Be very careful about selecting a used camcorder with a zoom lens. A digital zoom is not very good at maintaining picture quality, so devices needed for professional-quality images from long distances should always select a model with an optical zoom. Some cameras will be available with 72x zoom facilities, and in some cases, more than that. |
| Recording Format | Although there will still be some used camcorders available that use tape or disk for storage, the vast majority will store images digitally. The MPEG-2 recording format will be present in many used models, so it is important to check this out before making a purchase. That format has now been surpassed by MPEG-4 – the preferred format of most online streaming services. Some camcorders will be capable of recording in the AVCHD format, which is used for Blu-ray storage. |
| Image Stabilisation | Those who intend to shoot video on the move should seriously consider models with image stabilisation features as their lenses adjust to the movement of the device in order to minimise disruption to the shot. |
| Storage | Most modern camcorders will have internal flash memory as well as an additional slot for extra capacity. An SD card can usually be added for the extra storage required, but HD recording will generally need a class 6 card or better. |
Optional Extras to Consider When Buying Used Camcorders
| Extra | Description |
| --- | --- |
| Eye-Level Viewfinder | When shooting in bright sunlight, it is often difficult to see an LCD flip-screen, and most standard camcorders only have this one type of viewfinder. It may be prudent to look for used models with an electric, eye-level viewfinder. |
| Headphone Jacks | Where a camcorder is to be used outdoors, background noise may make it difficult to keep track of the sounds being picked up. However, connecting headphones will make shooting in noisy areas much easier. |
| Mic Inputs | Recording multiple voices or in areas with lots of background noise may be difficult with some standard camcorders, so the ability to attach extra mics could produce videos with much better sound quality. |
| Accessory Shoes | Accessory shoes allow peripherals such as mics and stands to be fitted securely to a camcorder. |
| Wi-Fi Capabilities | In order to compete with smart phones, many cameras now come fully-equipped with W-iFi capabilities. This allows people to stream video over the internet or instantly download their pictures to cloud computing services. |
| Exposure Options | Most standard camcorders will deal with exposure without the user ever realising. However, professional shoots will often require features such as shutter speed and aperture to be modified manually. |
| Geotagging | Geotagging will use satellite navigation to accurately label videos depending on where they were shot. |
Conclusion
Like any used purchase, buying second-hand camcorders is not without risk, but the cost-savings possible and the consumer protections in place from eBay make it a worthwhile investment. The popularity of smart phones as devices for capturing video has led to the decrease in price of used camcorders, so picking up professional-quality equipment is now more affordable than ever before. While the tiny cameras in mobile phones may work for limited domestic use, there is still no substitute for a quality, purpose-made camcorder.