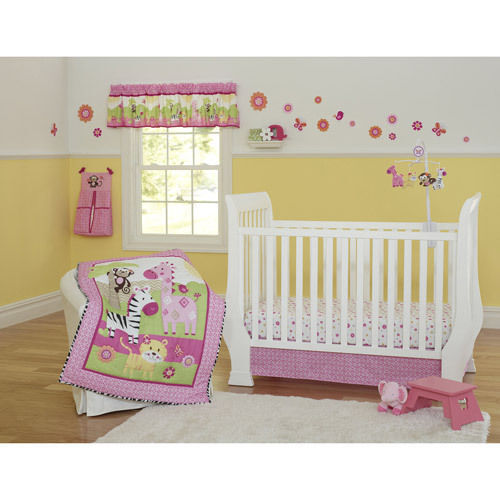 Sleep is an important part of everyone's lives and even more so for babies as they need a lot more sleep than adults, usually around 16 hours per day. Therefore, every parent should invest in a comfortable bed for their baby to sleep in. The common scenario for parents is to decide between a cot and cotbed. Although these two serve the same purpose, they each have their pros and cons.
Parents who are planning to buy a used cotbed for their baby first need to know what to look for in this piece of furniture, then consider their budget and space available. A cotbed, even a used one, has considerably more advantages over a regular cot, not only for babies but also for the parents. Besides that, parents should know a few tips about buying a used cotbed, such as thoroughly checking the condition of the bed and finding such piece of furniture on eBay.
What is a Cotbed?
A cotbed is similar to a cot but is bigger and has removable sides so it can be converted into a toddler bed once the baby has grown bigger, usually when the baby is around two years old. Some cotbeds can even be extended to accommodate a growing toddler. Although a cotbed has tall sides including the head and footboards, parents can also find a cotbed with lower ones to use when they convert it to a bed for their toddler.
Advantages of a Cotbed over a Cot
Although there are more cots than cotbeds on the market, cotbeds have been gaining popularity among parents because cotbeds have quite a few advantages over regular cots. With new cotbeds being designed, manufacturers are also fitting them with many features, which are helpful for parents. Some features one may find on a cotbed are drawers and teething rails.
Type of Bed

Advantages

Disadvantages

Cot

Cheaper

Saves space

Baby outgrows it fast

Less cost efficient

Cotbed

Can be used into toddler years, or even later

More cost effective in the long run

Helps child's transition from cot to bed

Suitable for bigger babies

More expensive to buy

Takes up more space
Parents who want to buy a used a cotbed can not only save a lot of money but also have a bed that their babies can use for quite a few years to come. Of course, compared to a brand new cotbed, a used one may have some signs of wear and tear, which can shorten its lifespan. Therefore, if possible, it is always wise to inspect a used cotbed thoroughly and test its strength before buying it. If the used cotbed is purchased online, such as on eBay, buyers should closely inspect the photos and ask the seller about the condition of the bed and any faults it may have before purchasing it.
How to Buy a Used Cotbed
Buying a used cotbed is similar to buying a brand new one except that parents have several other considerations to make, mainly related to buying used furniture. Parents should consider the available space at home, their budget, and the features that they want the cotbed to have, such as its colour or wood type. The cotbed is likely to be a long-term fixture in their home for the next few years, and it is important to make a worthy investment.
Consider the Space at Home
Parents should always take note of the size of the room that they want to place the cotbed in. Some people may have a small baby's room and a big cotbed might take up too much space. Therefore, it is best to take measurements of the room and also consider the existent furniture and any future additions, if possible.
Set a Budget
It is important to have a budget even when buying a used cotbed because there is always a chance of overspending. If parents have yet to buy all the furniture they want for the baby's room, they should make a list and decide how to accommodate the cotbed in their budget. Although a used cotbed can be very cheap, one can easily go over budget when shopping for more than one piece of furniture. Parents can find a used cotbed at various places such as flea markets, garage sales, warehouse outlet sales, and also online shops. When buying a used cotbed from an online retailer such as eBay, parents should check the delivery cost of the item to make sure that its total price is within budget.
Try Out the Cotbed
It is always advisable to try out a used cotbed to make sure that it is sturdy enough. When examining the cotbed, parents should also convert it to a toddler bed and try sitting on it as a converted cotbed should be able to withstand the weight of an average adult. When converting it to a toddler bed, parents are also able to check that the bed is fully functional and has all the necessary parts. Most used cotbeds do not come with a mattress, but if they do, parents should avoid buying the mattress as a used mattress may have bedbugs and dangerous bacteria, not to mention stains or odours.
Check the Condition of the Cotbed
When inspecting a used cotbed , parents should check every surface and part of it. It is wise for parents to look at the surface of the whole cotbed, any hinges, and also joints on the bed. Some used cotbeds especially old ones, can have a lot of damage, and they do not make a wise buy.
Examine the Surfaces
The surface of the cotbed should be clean and undamaged. If it has any water damage or split in the wood, the cotbed may be too damaged to last. Besides checking the exterior, parents should also check inside the cotbed, where the baby sleeps, and the underside of the bed. Some used cotbeds have only minor flaws such as chips and dings, as well as wood discolouration. These cotbeds should be fine to purchase as long as they do not have any major damages.
Examine the Joints and Hinges
It is also important to look at the joints and hinges on the used cotbed as some may have loose joints and have the risk of collapsing unexpectedly. Parents should make sure that all the joints and hinges are secure and that the cotbed does not sway when force is applied. After all, nothing is worth risking their child's safety for. Some damages can be easily repaired though, and some parents can opt to do so on their own, provided they have the necessary skills and tools. Of course, parents should keep in mind that repairing a used cotbed usually requires more spending.
Other Parts to Examine
Next, parents should check that there are no protrusions that can scratch their baby or get caught on the clothes. There should also not be any peeling paint so the baby does not eat it. If the paint is peeling on some spots, the cotbed should be stripped and repainted. Many cotbeds have teething rails for babies to chomp on, and chances are, a used cotbed may have been chomped on quite a lot so parents should always clean the cotbed thoroughly before using it.
Consider Some Extra Features
Cotbeds nowadays have many extra features that are very helpful. Besides teething rails , cotbeds with casters are a good option because the parents can it around the house if needed. Other very helpful features to have on a cotbed are a height adjustable base, a dropside, and also drawers underneath the bed for storing blankets or bed sheets.
Buying a Used Cotbed on eBay
To buy a used cotbed on eBay, you just need to type your keyword into the search bar located on the eBay home page. For instance, you can just look up ' used cotbed ' or use a combination of keywords such as ' white used cotbed ' to refine your search. Alternatively, you can also select the features that you want the cotbed to have by selecting them in the category filters.
Once you have selected the used cotbed that you like, eBay directs you to the product page where you can view all information available on the item. Make sure you read all the relevant details such as the features of the cotbed, its price, condition, and also postage fee. Some used items do not come with a return policy, so it is wise to ask the seller about it. Before you buy the item, make sure that you have read all the details regarding your purchase. If you are satisfied with everything, you can buy the cotbed.
Conclusion
For parents who want to reduce the cost of furnishing their baby's room, buying a used cotbed is an excellent decision to make. Those who are still deciding between a cot and a cotbed should know that a cotbed has some clear advantages over a cot, but in the end it is up to personal preferences. When buying a used cotbed, there are a few factors that should be considered, including the available space at home, the budget, and also the condition of the cotbed.
It is always good to examine a used cotbed before buying it, if possible, since it may have major and irreparable damages. Parents should try out the bed before buying it to see if it is sturdy enough, and also check the joints, hinges, and also paint on the cotbed. Buying a used cotbed can be a great investment if parents make sure that it is safe for their child. To look at a huge selection of used cotbeds at affordable prices, parents can look on eBay.