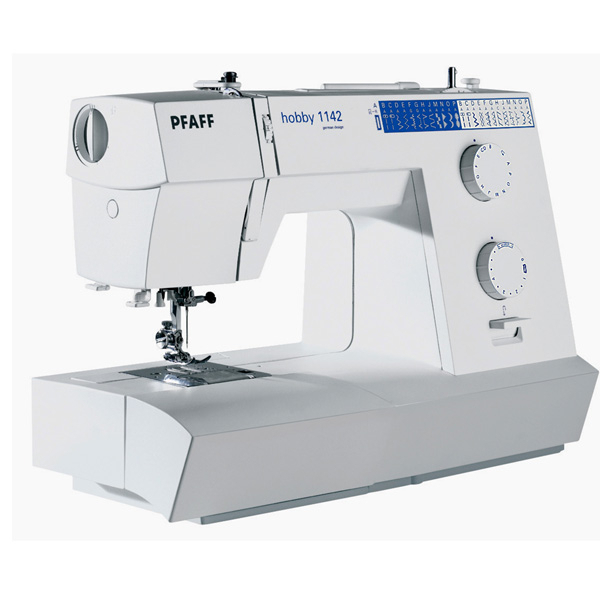 It is not easy to choose a used industrial sewing machine, especially as prices range from less than one hundred pounds to several thousand pounds. The choice of a suitable sewing machine is essential to work with confidence. The first thing one needs to know about industrial sewing machines is that the term 'industrial' does not necessarily imply very large machines that are suitable for heavier work such as canvas. This is a misconception, as the main difference between industrial and home sewing machines resides in the fact that the former are more specialised and are often set up differently than the latter.
Buyers need to take into account a number of factors when shopping for used industrial sewing machines.. In addition to considering the technical specifications and features, they should also make sure the item they buy is in good condition. By learning more about the different features of industrial machines and how to buy used products, buyers can make sure they get good value for their money without compromising on quality.
Essential Things to Consider Before Buying an Industrial Sewing Machine
In order to choose the right industrial sewing machine, buyers should first determine their specific needs. Some of the main uses for such a sewing machine include making and retouching different pieces of clothing, sewing interior decoration items such as curtain, pillow cases, quilts, and more. Not all users perform the same actions with an industrial sewing machine so by thinking about the types of items one intends to work on, the features of the machine can be determined. Similarly, the choice of the machine may also depend on the fabric one is looking to use, as not all machines are suitable for sewing cotton jersey or elastic fabric, for example.
In addition to this, buyers should also choose the industrial machine according to their experience. For example, it is better for beginners to avoid a piece of machinery that is too advanced. To start, one only needs to use the straight stitch, the zigzag, and buttonholes. Another question that buyers should ask themselves prior to buying an industrial sewing machine is where do they plan to sew. Some users have a special room whereas others use the kitchen table. This may result in a storage issue and buyers who do not have enough space in their home may want to opt for a compact model.
Engine Power and Solidity of the Sewing Machine
Other criteria that may be employed when shopping for used industrial sewing machines include the engine power and solidity. The power of the engine may have an impact on the quality of the stitching, especially when it comes to heavy fabrics such as denim or upholstery. As for solidity, most industrial models are strong pieces of machinery, but this may differ from one manufacturer to another. A good option for many buyers is a sewing machine made from cast iron, as this is bound to last for the years to come.
Available Stitching Types
Just like traditional sewing machines, industrial models provide users with access to a wide range of stitches. It is important to have at least a basic knowledge of these stitches in order to be able to use the sewing machine properly. The zigzag and straight stitch are the most commonly used stitches, but most industrial sewing machines feature more, including the elastic stitch, chain stitch, and coverstitch.
Once buyers have determined the criteria for a used industrial sewing machine, they should shop around to see different models. In order to verify that the machine corresponds to their needs, buyers can read some reviews online or in specialised magazines. The brand is often important when it comes to determining the quality of an industrial sewing machine. Some well-known brands include Brother, Juki,, Singer,, Pfaff,, Bernina,, and Toyota..
Types of Industrial Sewing Machines
Generally, buyers can choose from four main types of used industrial sewing machines. All of them perform roughly the same functions, but the differentiation between them resides in the design of the needle post and arm. The chart below illustrates the main characteristics of each of the four main types of industrial sewing machines.
| Type of Industrial Sewing Machine | Main Characteristics | Suitable For |
| --- | --- | --- |
| | a common type of industrial sewing machine; quite similar to a traditional sewing machine; the arm and needle extend to the base | sewing flat pieces of fabric together |
| Post-bed | features feed dogs, bobbins, or loopers; features a vertical column raising above the base | boot making, attaching emblems, and glove making |
| Cylinder-bed | features a horizontal column opposed to the base | sewing cylindrical pieces and bulky items |
| Off-the-arm | less common type of industrial sewing machine; the material needs to be fed along the axis of a horizontal column | a limited range of designs; ideal for sleeve and shoulder seams |
Buyers who are looking for an all-purpose used industrial machine should opt for a flatbed model, as this may provide them with all the flexibility they may need. Many professionals prefer to have more than one industrial sewing machine in order to be able to fulfil their needs. Regardless of the type of machine buyers are opting for, they should read the product description carefully in order to determine whether the technical specifications of the machine are suitable for their needs.
Tips for Buying Used Industrial Sewing Machines
When shopping for a used industrial sewing machine buyers should make sure they get a good model for the money they are willing to spend. This means that buyers should choose a product that is made with quality parts and that is not going to break in a few months' time after buying it. A good sewing machine should be considered an investment especially for people who intend to use it often or resell it in the future.
Shopping for a used industrial sewing machine is slightly different than shopping for a new one, as there are a few precautions that need to be taken into account. An important thing to consider when shopping for a used industrial sewing machine is the condition of the product. Many of the industrial sewing machines that are available online, for example, are in working condition, but others are sold for parts.
If they need an industrial sewing machine in working condition, buyers should make sure the machine they plan to buy is not faulty and is not going to need repairs after a few months. In order to determine this, buyers should pay close attention to the product description as well as to the photos provided by the seller when shopping online. When in doubt, it is always a good idea to ask the seller for more information about the condition of the sewing machine.
How to Find Used Industrial Sewing Machines on eBay
Buying a used industrial sewing machine requires some careful thought, especially if you are looking for a high-end model to last for many years. These types of sewing machines come in a wide variety of models and brands, and you should remember that shopping around is a good way to ensure you make the right choice. If you choose to shop for used industrial sewing machines on eBay, you can get access to a large number of models that are sold by sellers from all over the world.
It is quite easy to start browsing for a used sewing machine on eBay.. All you need to do is type the words 'used industrial sewing machine&' into the search bar of the website and then browse through the results. You can narrow down the results even further by choosing to see only the items produced by your favourite brand or those in your price range. When shopping for used industrial sewing machines on eBay you may choose to buy a product that comes with a complete manual, as this may be helpful when you get started with your sewing projects. Industrial sewing machines are often heavy and bulky items, which means that the delivery fees may be quite hefty. In order to avoid this, you can choose to buy your machine from an eBay seller located in your area and pick the item in person if possible.
Conclusion
Buying an industrial sewing machine is an investment in time and money. With so many models available on the market, it is almost never easy to navigate through the existing offer. The prices of used industrial sewing machines are highly variable because they depend on the type of machine, its brand, its functionality, and its condition. Buyers should remember to take their time when shopping for this type of sewing machine because it is recommended to look at and compare as many models as possible before making a purchase.
Fortunately, those who decide to look for a used sewing machine on eBay have the opportunity to choose from a wide selection of products and compare several models before buying. eBay offers buyers a user-friendly search systems that allows them to locate exactly the type of used industrial sewing machine they are looking for without too much hassle. In addition to that, the fact that the products are available from a multitude of sellers provides buyers with plenty of flexibility that may translate in savings when it comes to delivery fees.