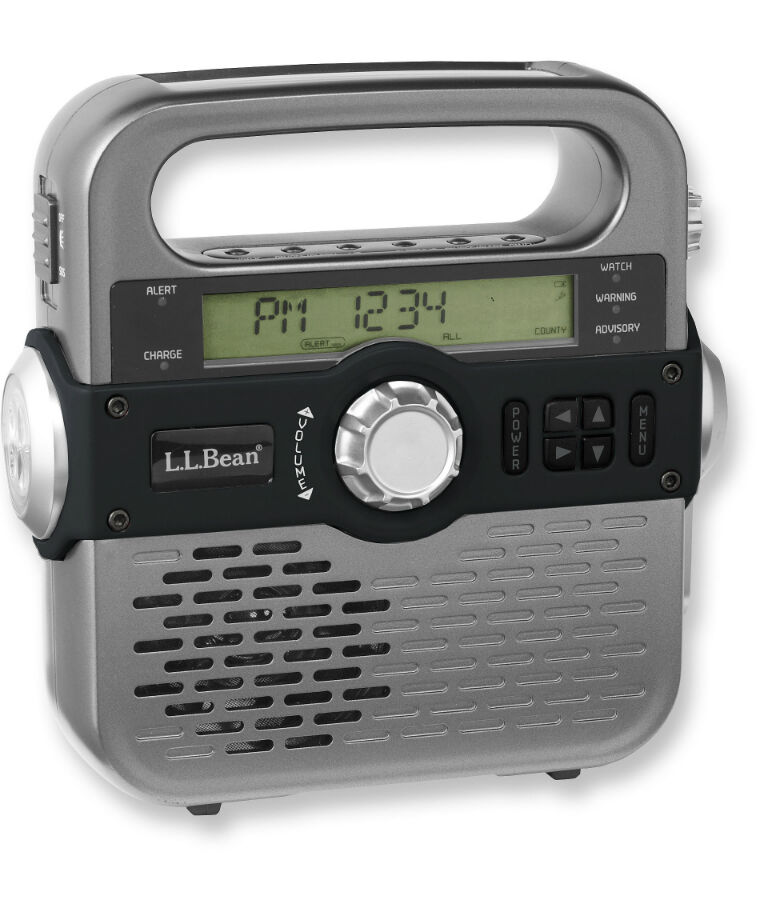 Radios have a lot of different uses in the world today. From basic units that simply put out music and talk stations, to more technical radios that both transmit and receive signals, radios are a valuable communication tool and a fun electronic device. Regardless of the type of radio being used, there are lots of accessories to help users keep the radio functioning properly and optimally. Some important accessories include antennas, batteries, power cords, headsets, microphones, brackets and mounts, and, of course, speakers. Each of these accessories comes in several variations, depending on the type of radio they are being used with. Buyers should make sure any accessory purchased is compatible with their radio.
A good way to buy quality accessories at a reasonable price is to purchase the item used. Used radio accessories are available in secondhand stores, from classified ads, at estate sales, and online. Online shoppers can search eBay for a large selection of used radio accessories of every type.
Used Radio Accessories
The variety of accessories available for radios is extensive. Buyers should make certain they buy the right kind, however. The radio and accessory must be compatible. The following sections discuss several types of radio accessories and explain how to choose the right type.
Antennas
Radio frequencies cannot be received without an antenna. There are many types of antennas, and they work with many types of radios. Some antennas are built into the unit. Built-in antennas do not provide the best reception. Dipole antennas are wired, external devices. These improve reception, but only slightly. Some antennas telescope outward. Rabbit ears are a common television antenna, and they also work with portable radios and boom boxes. Others are amplified indoor antennas, or larger outdoor antennas. Smaller portable two-way radios have smaller antennas that are specified to the device.
Batteries and Chargers
Batteries and chargers are important because they prevent portable radios from running out of power. Most portable radios use 9-Volt batteries. Be sure to check the user manual to ensure that the correct battery type is purchased. Some radios have a built-in, rechargeable battery. In such cases, the user may need to buy an external charger or a particular power cord to keep the battery charged.
Power Cords
Power cords are an important component of many, but not all radios. To select a replacement power cord, buyers should consider its length, the type of connector it has, its voltage capabilities, and the quality of the material used. Copper is a common material used in power cords because it is an excellent conductor.
Travellers should make certain the power cord and plug correspond with the outlet and voltage of the country the radio is to be used in. Voltage and plug adaptors are available for purchase if there is any variance between the outlet and the cord.
Headsets
The type of headset required depends on the type of radio being used. For example, two-way radios, with which the user both receives and transmits signals, require a two-way headset. Some other types of headsets include the in-ear headset and the boom microphone headset. The in-ear headset is smaller, and fits directly into the ear. It has a small mouthpiece, and looks like headsets used with mobile phones. It is suitable only for casual use, because it is not very secure.
A boom microphone headset, on the other hand, has a large mouthpiece that can be moved right in front of the mouth. The mouthpiece's close proximity to the mouth means users can speak much more softly and use it in noisier environment. Boom microphones are a good option for professional environments.
Headphones are a one-way receiver. They came into wide use during the 1970s, and quickly became nearly indispensable for modern life. Technological advances since that time have made headphones much more versatile. For example, wireless headphones now let users walk about freely without having to worry about a cord. Earbud headphones are much smaller than the original earmuff headphones were; they fit directly inside the ear.
Headphones must be replaced occasionally, since the small speakers wear out, and the cord frays. When selecting new headphones, users should consider whether they want to entirely block out ambient noise. Larger models fit over the ears and block out a lot of external noise, while smaller models that fit into the ear canal also seal off a lot of noise. However, sometimes hearing external noise is necessary for safety reasons, making a single earpiece receiver a more suitable option.
Radio headsets tend to be larger than regular headphones, making them heavier and sometimes less comfortable If looking for optimum comfort, check the weight of the radio headset before buying.
Replacement Microphones
When buying a replacement microphone, make sure it is compatible with the frequency used by the transceiver. Transceivers come in high frequency (HF), very high frequency (VHF), and ultra-high frequency (UHF) models. Microphones come with various special features and types of connector cords, so buyers should make certain the connector type is the same as the one on the radio. Some brands of radios recommend specific microphones brands or models.
Brackets and Mounts
Brackets and mounts are available for car radios, home radios, CB radios, and ham radios. When mounting heavy radio equipment, buyers should use a strong material that provides proper support. Heavy-gauge steel is a good choice, since it is extremely sturdy and reliable. Mounts typically feature a box, into which the radio fits, with holes in the back for wiring, and an open face to allow access to controls. Mounts are available in many sizes, so for a proper fit, be sure to measure the radio and match it to the internal measurements of the mount.
Speaker Wire
Some radios and receivers require a connection to external speakers. Speaker cord quality impacts the sound quality a great deal. Some considerations when purchasing speaker wire include the length of the wire, and the gauge. Speaker wire gauge is the measurement of wire thickness. The greater the distance a wire must carry a signal, the thicker the speaker wire should be. Note that a wire's gauge decreases as the wire thickness increases. Most speaker wire ranges from 12 to 16 gauge. The table below lists several wire gauges and the maximum length of speaker wire appropriate for each gauge.
| Wire Gauge | Maximum Wire Length (in metres) |
| --- | --- |
| 18 | 1.5 - 3 |
| 16 | 3 - 6 |
| 14 | 5.5 - 10.5 |
| 12 | 9 - 18 |
| 10 | 15 - 30.5 |
The above table is an approximation only. Be sure to check manufacturer instructions for recommended wire gauges to ensure the best sound quality.
How to Buy Used Radio Accessories on eBay
Begin your search for used radio accessories on eBay by entering the type of accessory you seek into the search box on eBay's home page. To get a basic idea of what kind of accessories are available, type something broad, like "used radio accessories", into the search box. If you know what you want, or are looking for something specific, enter a more detailed description into the search box. This should return fewer, more relevant results. For instance, include the type of radio, as well as what make, model, or specific features you require. Once you have found an item that suits your needs, read the detailed item description and carefully examine any photographs to make sure the item is what you want. If you have any additional questions about the item, message the seller.
The seller may have other items listed that are compatible with your radio, as well. Be sure to check his or her other listings to see what else they have available. Also, read feedback left by previous buyers; this can give you a good idea of how other sellers felt about the seller's performance over the last 12 months.
Conclusion
Radios require various accessories to function properly. One way to cut down on the cost of radio accessories is to buy the items used. Some important radio accessories include antennas, batteries and chargers, power cords, headsets, and microphones. Different radios are compatible with different accessories, so be sure to check the compatibility of the model.
Headsets are available for two-radios and for home radio systems; they feature a microphone that allows users to transmit messages, as well as receive them. Headphones only receive signals, so users who require two-way communication should not choose headphones.
To complete the radio setup, a mount or speaker wire may be required. Buyers should measure the radio to make sure it fits within the inside measurements of the mount, to ensure that it gets mounted properly and securely. Speaker wire connects the radio to one or more external speakers. The speaker sound quality depends largely on the type and gauge of speaker wire used. Be sure to use the correct gauge for the length of wire needed.
Used radio accessories are available in secondhand stores, in some electronics stores, and online. eBay has a variety of radio accessories for lots of different types of radios. Browsing through all the different accessories available for a specific type of radio may reveal lots of useful accessories buyers may not have considered.