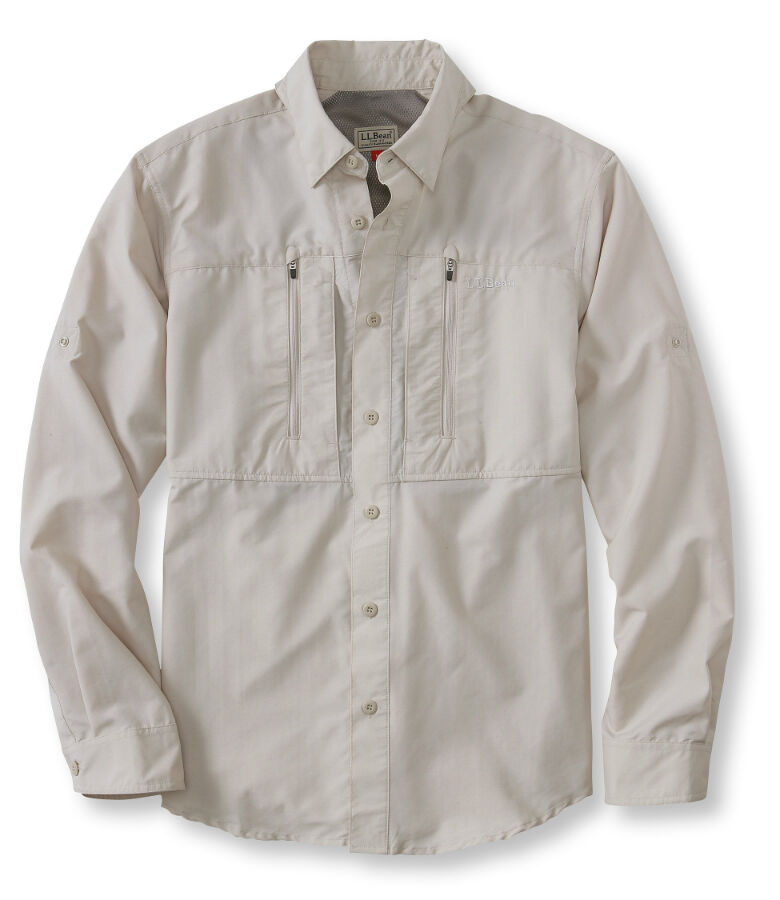 When buying used, there are many cool and unique options that may be purchased for a fraction of the cost of new. Specific fashion periods can be targeted, such as the '60s or '70s, or specific designers. There are so many options to consider when buying used shirts. Remember that, when buying used, size does matter when it comes to wearing vintage or older textiles. The sizing for an older shirt may vary from what you are used to in modern sizing options. Sizes have progressively become more generous over time, so a good sizing guide can help out immensely. Also, do your research to find out what types of fabrics and styles will stand the test of time. Well known clothing companies will usually hold up better than mass-marketed styles from cheaper manufacturers. Look for clean clothing that smells good. A red flag is a used shirt that smells bad.
Reasons to Buy Used or Vintage Shirts
The top reason for buying a used shirt is to save money. Used shirts cost considerably less than new shirts, and the quality is equivalent. A consumer can often find shirts labelled "used" that still have the tags on them or have never been worn. Another great reason to buy used is to reduce the amount of waste going into landfills. Buying used follows the motto of 'Reduce, reuse, and recycle'. Used shirts can be used in upcycle fashion, where the shirt is made into another article of clothing. A consumer can follow this trend and upcycle a used or vintage shirt into a unique fashion statement. The quality of new clothes can be quite poor in comparison to some used and vintage clothing. The stitching, material, and craftsmanship in newer clothing does not have the detail and care put into it as many vintage designs have. Many designer shirts can be found at a fraction of the cost of a new shirt by the same designer. If a consumer chooses to buy used clothing, their wardrobe will become more extensive and stylish, leaving them extra money to spend on other things, such as going places to show off one's new wardrobe.
Buying used or vintage shirts allows the wearer an opportunity to experiment with different styles. If the wearer buys something that they ultimately don't like, then they can easily sell or swap it with little monetary loss. There is a huge choice of options when buying secondhand and vintage that can be explored. Buying used forces the wearer think more carefully about what they are buying because they need to scrutinise seams, zippers, stitching, and all workmanship to be sure there are no holes or spots that cannot be repaired. One thing to remember about buying used is that, if the shirt already smells bad, it is likely the wearer will not be able to remove the smell. Also, yellowed spots and those due to aging cannot be removed easily.
Types of Used or Vintage Shirts
Three very popular types of used or vintage shirts to look for on eBay are rock-n-roll (or Rockabilia) t-shirts, designer shirts, and bowling shirts. There are specific things to look for in each category to ensure a good purchase.
Rock-n-Roll or Rockabilia T-shirts
This is a very popular category of used shirt to buy. Who would have thought that shirts picked up at a rock concert years ago would become so popular today? Vintage rock-n-roll shirts from the '70s and '80s, heavy metal band, and hard rock band shirts are very hot these days.
The category of 'Vintage T-shirts' is presently listed as one of eBay's top collectibles. If a consumer wishes to purchase a used or vintage rock-n-roll shirt, it is interesting to note that the most sought after t-shirts are those that are thin and worn. Used t-shirt collectors say that the only way to be sure of the authenticity of a vintage shirt is the threadbare look of a worn-out shirt.
Another great way to tell that the shirt is an authentic vintage t-shirt is the tag. Tags are very specific to the age of a shirt. The brands of shirt used for vintage rock-n-roll t-shirts include Screen Stars, Hanes, Sportswear, The Knits, Spring Ford, Ched, Tee Swing, Bloopers, Tour Sportswear, 5050, Signal, and Primo. There are other brands, but these were the main companies that made the shirts. Each brand that is represented went through several label designs so the logo can vary from shirt to shirt. Many tags appear generic because companies had not started using logos in the '70s, so there may be a plain white tag instead, with lettering on it.
There are many great fakes and reproductions available so pay attention to the screen print on the shirt. Manufacturers of these fakes will print designs on vintage shirts or create the look of a vintage shirt, but the quality is poor and lacking in the same detail as the original.
Used and vintage t-shirts are sized smaller than today's modern sizing categories. Do not rely on the size listed on the tag to choose what size is needed. Pay attention to the measurements that are listed or ask for accurate measurements. A size marked 'Large' in the '70s is equivalent to a Medium in today's standards. Take care to hand wash the shirt in cold water with a gentle detergent and lay flat to dry.
The advantage to buying designer clothing is that it is made of high quality material, high quality workmanship, and is tailored to fit the wearer perfectly. These factors often make designer clothing cost-prohibitive to many people. Buying designer shirts second-hand is an excellent alternative in order to get the same quality for a discounted rate. When buying second-hand designer clothing, it is important to remember that these shirts may have been worn before so the consumer should pay close attention to their condition. Areas that require close scrutiny include the seams, fastenings, zippers, embellishments if applicable, and under the arms. Ensure that the shirt has not been damaged by moths, the colour is not faded, and there is no undesirable spotting.
If the shirt is in good condition, do not let hemming to fit be a deterrent. If the previous owner had the shirt hemmed to fit, a tailor can remove the hem. Research is also a great tool when buying second-hand designer shirts. If the consumer knows what they are looking for, then they may have better luck in finding that exact piece, knowing beforehand the precise colours and options in which it was offered. Gucci, Louis Vuitton, Yves St. Laurent, Chloe, and Dolce Gabbana are some designers that are very popular.
There are many popular names for bowling shirts. Retro shirts, jazz clothes, Rockabilly shirts, poker shirts, hot rod shirts, lounge wear, gambling shirts, rebel shirts, greaser shirts, cabana clothes, and pool table shirts are just some of the names by which bowling shirts are identified. This type of shirt is popular due to the unique use of colours and customisation options. Most bowling shirts are not bought to wear for bowling, but to make a unique fashion statement. The style is comfortable to wear and can be worn in a variety of settings.
Vintage or Used Sizing Charts
Here is a comprehensive sizing chart to help you better choose the correct size in comparison to modern sizes, and contains sizing information that is relevant to women's and children's used shirts.
Women's Vintage Clothing Conversion pre-1970 (in cm.)
These measurements are in metric units. To convert to the US size measuring system in inches, please divide the size provided in centimetres by 2.54.
| Modern | 4 | 6 | 8 | 10 | 12 | 14 | 16 | 18 |
| --- | --- | --- | --- | --- | --- | --- | --- | --- |
| Bust (cm) | 85.1 | 87.6 | 90.2 | 92.7 | 96.5 | 100.3 | 105.4 | 109.2 |
| Waist (cm) | 63.5 | 66.0 | 68.6 | 71.1 | 74.9 | 78.7 | 82.6 | 87.6 |
| Vintage | 12 | 14 | 16 | 18 | 20 | 40 | 42 | 44 |
| --- | --- | --- | --- | --- | --- | --- | --- | --- |
| Bust (cm) | 76.2 | 81.3 | 86.4 | 91.4 | 96.5 | 101.6 | 106.7 | 111.8 |
| Waist (cm) | 63.5 | 66.0 | 71.1 | 76.2 | 81.3 | 86.4 | 91.4 | 96.5 |
Knowing the proper size to wear is imperative to finding the right fit in a used shirt. From small to large, there are sizes available for everyone.
How to Determine Your Size
To measure the bust, measure across the broadest part of the bust area, under the arms, and across the shoulder blades. Keep the measuring tape level and parallel to the floor across the back. To measure the waist, place the tape measure around the natural waistline where the top of the pants meet the waist. Again, ensure the tape is level and parallel to the floor. To measure the hips, measure around the fullest part of the hips. Be sure to keep the measuring tape level and parallel to the floor. To measure the neck, measure around the middle part of the neck, just under the larynx. Finally, to measure for sleeve length, keep the arms relaxed at the side of the body and slightly bent. Measure from the centre of the back of the neck down over the point of the shoulder, and down the outside of the arm to the wrist.
How to Find Used Shirts on eBay
There is an excellent variety of used shirts found on eBay. Rock-n-roll t-shirts, designer shirts, and bowling shirts can be found in a range of different colours, designs and styles. To begin your search, go to the eBay homepage. If you are looking for used shirts in general, enter your search parameter into the search bar on the homepage. The results of the search can be narrowed by modifying search terms with sizing and colours. If you are seeking a specific brand name, then you can also enter this into the search.
Before bidding on items from a particular seller, it's always a good idea to check out the return and exchange policies they offer. Another good indicator is the feedback that previous purchasers have left for that seller. Reading what other people have to say and what problems they have encountered could protect you from similar problems. If these policies are not listed, send a private message and ask the seller for details on their policies.
Conclusion
Buying used clothing is an excellent option for the consumer for many reasons: there is an array of styles and designs from many eras to choose from, designer's fashions can be obtained at a fraction of the cost of new, and buying used reduces the impact of clothing manufacturing on the environment. Several styles that have become popular in the last few years include designer shirts, rock-n-roll t-shirts, and bowling shirts. Remember, when choosing used shirts, the sizing will vary. What was a Large in the '70s will fit as a Medium in today's sizing. Using measurements is a good way to make sure the wearer chooses the correct size. It is imperative that the wearer scrutinise used shirts for holes, loose seams and threads, moth damage, spots, and yellowing. Some of this damage cannot be corrected. Smell is another factor. If the shirt already smells bad, it is likely that the shirt will continue to smell unpleasant, even after laundering. Care for vintage and used items includes hand washing and laying flat to dry.