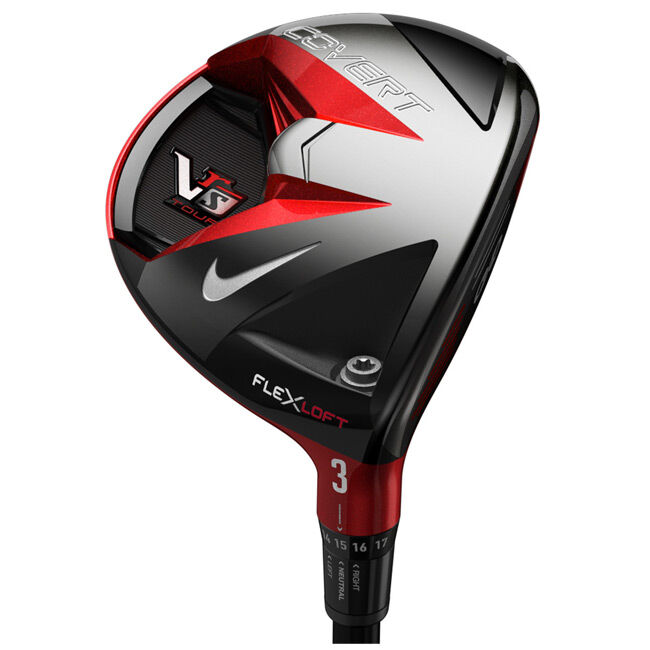 Discover More About Drivers and Fairway Woods
For people taking up golf or looking to improve their game, buying used wood golf clubs on eBay provides an affordable option.
Used wood golf clubs are made up of many different types. There are 1 woods (also known as drivers) which are used for teeing off on longer holes. A driver can deliver good distance when used properly and is the club of choice for many golfers when it comes to long par 4 holes and par 5s.
The other main classification of golf woods is fairway woods. Fairway woods are numbered from 2 right through to 11. Fairway woods can be used to tee-off as well as being used for subsequent shots where a good distance is still required such as par 5 holes.
One of the main reasons people use golf woods is for distance. The aim is obviously to take as few shots as possible on each hole, so distance is one of the key factors in keeping a golfer's score down.
A Brief History of Wood Golf Clubs
Since the 1800s wood golf clubs have evolved a great deal. Back in the 19th Century it was commonplace for hickory wood to be used in the manufacture of golf woods in America. Vintage hickory golf clubs can be found for sale on eBay. In Europe beechwood was often used for the club heads. Since then, a number of other materials have been used including iron, steel and in more recent times, titanium.
The evolution of wooden golf clubs has come about due to the desire for more distance and control over tee shots and when using fairway woods. It only became possible to research and produce these solutions thanks to the advancement in technology in the 20th Century.
The Three Components of a Wood Golf Club
A golf wood is made up of three parts:
- Grip
- Shaft
- Head
When buying a second hand wood golf club from eBay it's important to consider the grip. Different golfers like different types of grip and if a used club has been played with a lot, it might be necessary to think about having the club re-gripped once you've bought it. Specialist golf shops and club professionals are able to provide a re-gripping service to suit individual requirements.
Historically, wooden shafts were used when making golf clubs, but modern technology has led to steel and graphite shafts being introduced due to their lighter weight and better flexibility. The shaft of the club connects to and controls the club head.
The club head is the wooden or metal 'foot' at the base of the shaft. Again, these were historically made from real wood but modern driver and fairway wood club heads tend to be made from steel, titanium or even carbon fibre in some cases.
Types of Wood Golf Club
Generally speaking there are two main types of wood golf club: drivers and fairway woods which are available to buy new or used on eBay.
The driver is the longest club in a golfer's bag. It's used to tee-off on holes of considerable distance such as par 4s and par 5s.
The driver is also commonly known as a 1 wood. Depending on personal preference some golfers still use a 1 wood made from real wood while others opt to use the more modern drivers made from metal shafts and heads.
Any wood golf club that isn't a driver is generally referred to as being a fairway wood. In other words, not a club that would be used to tee-off with but would be used for subsequent shots that required a good long hit.
The most commonly used fairway woods are 3 and 5 woods. It is possible to buy fairway woods ranging from 2 woods right through to 11 woods on eBay, but the clubs other than 3 and 5 aren't as widely used.
Despite being called fairway woods, these clubs are often used by amateur golfers to hit their tee shots as the driver or 1 wood is a notoriously difficult golf club to master.
The loft of a wood golf club is the angle of the club face in relation to the shaft of the club. The table below shows the most common wood golf clubs and their typical loft. It's worth noting that this can vary depending on the golf club manufacturer.
| Wood Golf Club | Typical Loft |
| --- | --- |
| 1 wood (driver) | 7-12 degrees |
| 2 wood | 13 degrees |
| 3 wood | 15-16 degrees |
| 4 wood | 17-18 degrees |
| 5 wood | 18-19 degrees |
| 7 wood | 23-24 degrees |
| 9 wood | 28-29 degrees |
| 11 wood | Range from 29-38 degrees |
Popular Wood Golf Club Manufacturers
There are a number of different brands of wood golf clubs used by professionals and amateurs. Some of the most popular on eBay include:
Calloway
Cleveland
Cobra
Mizuno
Nike
Ping
TaylorMade
Titleist
Wilson
Many people looking to buy used golf clubs search on eBay to find affordable pre-owned options from these manufacturers and more.
Benefits of Buying Used Wood Golf Clubs
Buying used wood golf clubs on eBay has a number of benefits including:
Golfers can save money on the price of new wood golf clubs by buying them second hand online from eBay.
If someone is struggling with their current golf driver or fairway woods, buying used golf clubs online has the potential to make a positive difference to their game.
Purchasing used wooden golf clubs online at eBay can provide extra options on the golf course. For example, if someone currently only has a driver and 3 wood in their bag, they could benefit from adding an additional club such as a 5 or 7 wood.
10 Things to Consider When Buying Used Wood Golf Clubs
Buying used wood golf clubs requires a lot of consideration. Making the wrong decision can affect a golfer's game as well as affecting their finances.
Listed below is useful checklist for buying second hand wood golf clubs on eBay.
Like anything else, it's a good idea to have a budget in mind for buying used golf clubs. Many golfers will have an upper limit when investing in a golf driver or fairway wood to improve their game. The budget someone is willing to spend may depend on things such as how often they play and how much their current wood golf clubs cost them.
Wear and tear is an obvious thing to bear in mind when buying golf clubs from someone else. In an ideal world it would be possible to inspect a wood golf club in person before handing over any money. Having said that, the online market for second hand golf equipment on eBay is a thriving one. When buying used golf clubs on the web there should be clear photographs of the grip, shaft and club head to illustrate the condition to the potential buyer.
Some brands of golf club enjoy a better reputation than others. A serious amateur golfer may only consider the top of the range golf brands, while a beginner may not be so choosy.
When a golfer has a branded set of golf clubs already and is looking to add a new wood to their bag, consistency needs to be taken into account. For example, having a different brand of fairway wood to the rest of their golf clubs may cause problems initially when trying to adjust.
Before going onto eBay to make a purchase of a used wood golf club, it's a good idea to read some online reviews of different brands and specific models of driver and fairway woods, especially for someone who is new to the game of golf.
The grips on used golf clubs can vary a lot in terms of quality. Depending on how much the driver or fairway wood has been used and how well it's been looked after, any used golf club may require to be re-gripped before being used by its new owner.
Golf is a game where the best equipment can make a difference at the top level but it's not always the case with amateurs. Before buying any used wood golf club a player should consider whether or not the cost will equate to a significant improvement in their game.
Every golf swing is unique. A lot of swings may look identical but there are little differences based on the height, age, agility, gender, strength and body shape of the golfer. With this mind the loft of a wood golf club is important. Some people's swings may suit a lower loft while others might find a driver with a 12 degree loft gives them the best results based on their swing style.
If a golfer is used to a certain type of wood golf club shaft such as a steel one, they may want to think twice before buying a different type. The shaft on a used wood golf club can affect the weight and feel of a club so having one or two clubs with a different shaft from others in the bag may cause difficulties.
Anyone looking to buy used golf clubs on eBay should do some price research within the site first. If they miss this important step they could end up paying too much. Equally, knowing roughly what a particular brand of used driver or fairway wood is worth can help identify any potential bargains.
How to Buy Used Wood Golf Clubs on eBay
For golfers of all ages and abilities, eBay is often the first port of call when looking for affordable used wood golf clubs. There are many golfers who either upgrade their golf clubs or decide to sell them in order to generate some money if they perhaps don't play as often as they used to.
eBay makes it simple to search by brand, condition, price and number of wood golf club (i.e. from 1 wood to 11 wood) to zone in on the most relevant matches.
There is a strong online market for all kinds of golf accessories. On eBay, it's possible to buy second hand wood golf club covers, golf balls, golf umbrellas and training aids as well as many other golf related items either new or used.
Paying particular attention to photographs of used golf clubs online is critical to spot any minor damage that could affect the club's performance out on the golf course.
For those looking to make a purchase on eBay, there are various bidding options including make a straightforward Bid, choosing the Buy it Now option if the seller has specified this or making their Best Offer.
Depending on the individual used wood golf club listing, a prospective purchaser may want to Ask the Seller a question before committing to a bid.
Every year millions of online shoppers choose to pay for good on eBay using the secure payment provider PayPal.
Conclusion
It's wise to do some research before looking for used wood golf clubs to buy online as there are so many makes, models and types available. Being able to narrow down the search can speed up the process and ensure the most suitable item is bought to help improve a golfer's game or replace a club they've been struggling with.
The main types of wood golf clubs are known as drivers and fairway woods. A driver is often referred to as a 1 wood and fairway woods can be any number ranging from 2 to 11.
A wood golf club comprises of the grip, shaft and club head.
The loft on a wood golf club can range from a 7 degree driver right through to a 38 degree 11 wood. The loft is the angle of the club head in relation to the shaft of the club.
Advances in technology have resulted in wood golf clubs evolve from being made from real wood to being manufactured using metals such as graphite and titanium.
Buying used wood golf clubs on eBay is the savvy option chosen by golfers throughout the world.