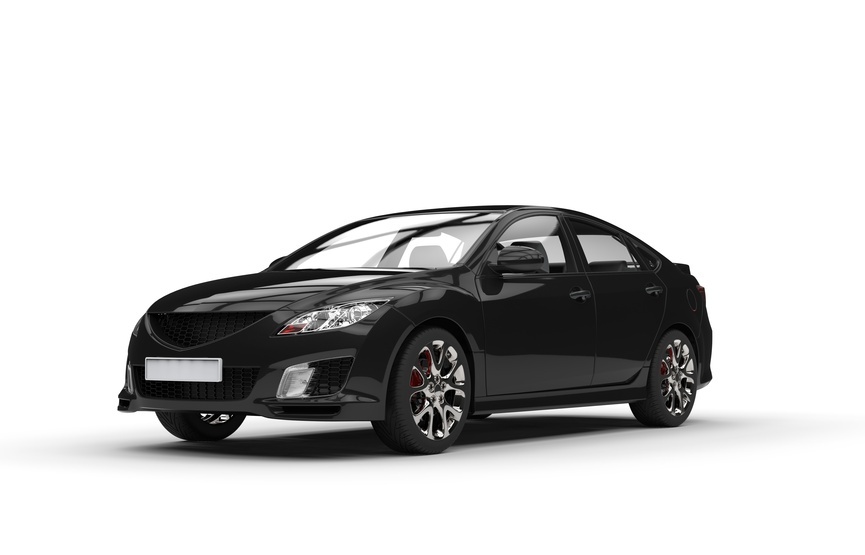 For consumers who are trying to decide between purchasing a new or used Mazda vehicle, there are many factors to consider. Vehicles are an investment, and they are not inexpensive, so buyers need to weigh their options carefully. Mazda is a well-known carmaker which offers buyers models such as the MX-5, sporty RX models, and the smaller Coupe style. When buyers are looking for a new or used Mazda, there are plenty of available options to be found on eBay. Purchasing a new vehicle may be initially more costly, but offers some hard-to-pass-up benefits.
Purchasing a used Mazda that is in great condition is a good option for buyers on a budget, and there are also many great bonuses to purchasing a vehicle that is not brand new. Once the consumers weigh the benefits vs. the risks, a smart buying decision can be made, and then it is time for the fun part: selecting a vehicle.
Benefits of a New Mazda
There is nothing like owning a new vehicle. Nobody has ever driven it, it still smells like it just came out of the factory, and it is in perfect condition. There are many perks to owning a brand new Mazda, and the new car smell is just one of them.
Maintenance
The best part of purchasing a brand new Mazda is knowing that it is in perfect condition, and that is likely to only require basic upkeep, such as oil changes and tune-ups. There also is little chance that something drastic is going to go wrong with the car or that it is going to need costly repairs or maintenance, so this saves buyers money in the long run.
There is nothing more costly than car repairs, and with a new car, consumers do not have the worries that buyers of used cars may have in regards to parts needing to be replaced or the car needing more maintenance than expected.
Car History
Sometimes buying a used car can lead buyers to wonder what the car's previous history was. Buyers may not know how many accidents the car has been involved in, or if it has needed extensive repairs, or had certain issues that kept cropping up, like a faulty air conditioner or a problem with overheating.
A new car comes with a clean slate, which means there is not a question in the buyer's mind of what went on before the car came into their hands, because they are the first owners. This is a nice feeling that can create more peace of mind than purchasing a used Mazda would.
Resale Value
When or if buyers decide to sell their new Mazda a few years down the line, a car that is trendy and popular is likely to have a higher resale value than an older, used vehicle. If a certain model is in demand, such as an RX-7 Mazda, it should have a higher resale value than other types of cars.
A newer car also garnishes more money as far as trade-in value for buyers who decide to trade in their Mazda for a newer model or different design. This goes toward a new car and helps make the cost more affordable, especially if the car has been maintained well and kept in good condition.
Newer, Updated Features
Probably the best part of buying a new car is that newer Mazda models have all of the most current features that buyers enjoy. Some of these features include wireless Bluetooth capability, satellite radio, Dynamic Stability Control, which helps drivers navigate safely, and keyless entry that is powered by a remote control.
Other options that may interest consumers who are looking at a new Mazda are an electric moon roof, heated seats, cruise control, and a USB port where consumers can plug in their MP3 player for easily accessible music on the go. Some models may also offer a DVD system, which is perfect for keeping kids entertained while travelling.
Safety Features
Newer vehicles may have more current safety features, which is also a concern to motorists. Some of these that the Mazda Motor Corporation offers include anti-lock brakes, airbags, a traction control system, and a car that is constructed to withstand the brunt of the impact when there is a crash. This makes the overall vehicle safer. Newer models also offer features that help keep the car safe from theft, including a special key that cannot be copied, as well as an alarm system that is state of the art.
Benefits of a Used Mazda
For consumers who simply cannot afford to purchase a new Mazda, there are also many benefits to buying a used vehicle. Of course, a lower price is the biggest incentive, but there are other reasons why consumers may see purchasing a used Mazda as the smartest buying option for their needs.
Affordability and Value
A used vehicle, even one that is only a couple of years old, is going to be a lot more affordable than a brand new Mazda. This allows consumers to get more for their money. It is possible to purchase a car that is in great condition for a much lower cost than a brand new vehicle.
This is probably the biggest perk of purchasing used vs. new. Since many people trade up after a couple of years, a used car may not even have high mileage. So consumers who opt for a used model may be getting a better value overall when purchasing a used Mazda.
Many Options
When purchasers are shopping for a used car, there are many options to choose from. The options may be more limited when consumers are shopping for a brand new car. This allows shoppers to comparison-shop and look for the best deal available in the model they are interested in.
Used cars also offer the option to select hard-to-find models or even cars that are not available anymore. This widens the selection that is available for purchase and makes it a bit more interesting and simple to find something that the consumer truly likes.
Avoid Car Depreciation
Depreciation happens when a car loses value over time. When consumers purchase a used car, depreciation is not as much of a concern, which is a vast benefit. New cars begin to lose value as soon as consumers drive them for the first time, and used cars do not have that problem. New cars typically lose almost half their value within the first year or two. Used cars are a better value for the dollar, and buyers do not have to fret about depreciation as much.
Lower Fees and Insurance
When it comes to buying a used Mazda, buyers do not have to worry about a drastic increase in car insurance that typically comes with the purchase of a brand new vehicle. Registration fees and other typical vehicle costs are also usually lower when consumers are purchasing a used car as opposed to buying a new car. There are many ways that a used car saves buyers money in the long run, as long as the vehicle is in good condition and does not require much overall maintenance or many repairs.
Used vs. New Downfalls
Though there are positives to owning both a used or new Mazda, there are also risks involved with both types of vehicles. Consumers should weigh the benefits and the risks before deciding on a used or new vehicle.
| | | | |
| --- | --- | --- | --- |
| Used Mazda Downfalls | May have issues that consumers are not aware of | No updated features | Less fuel efficiency; perhaps not as many miles per gallon as a newer car |
| New Mazda Downfalls | More expensive; car is likely to lose value immediately | Fewer choices to pick from | Higher insurance, taxes, and fees overall |
There are a wide variety of considerations to keep in mind for consumers debating the merits of a used car vs. a new car. It may simply come down to a matter of budgeting, as buyers may feel that a used car is more affordable and may not depreciate as much, as well as offers less expensive insurance.
How to Buy a Used or New Mazda on eBay
If you are looking for a Mazda on eBay, you can see a variety of used and new options when it comes to vehicles. Navigate to the Mazda brand of cars and then you are able to narrow your search by model year, name of the model, or what type of transmission you would like, such as automatic or manual transmission. Click the new or used option for either of those choices to browse your options in each category. The most important thing when you are buying a used car is to make sure you are purchasing a car from a reputable, Top-rated seller, and that the car is in great condition. Look at many images of the car and ask questions if you need to. Another option is to contact the seller and set up a test drive in person, if the seller is local to your area.
Make sure to read the listing carefully so you know all the specifications and features of the Mazda before you make a decision. It is also a good idea to narrow your choices down to several cars and compare them to see which one is the better deal. Ask the seller to provide you with a history of the used car if possible, so you know what repairs the car has had. When you are buying a new car, do some research beforehand to make sure the prices are competitive as far as other sources go or what the value of the car is.
Conclusion
Purchasing a vehicle does not have to be stressful. In fact, it may even be fun for some consumers. Whether buyers choose a used or new Mazda, Mazda has many sporty designs and cool features that buyers can enjoy. They also come in a wide array of colours and styles to meet everyone's needs. Consumers can get a good deal for their money when shopping for a used or new Mazda on eBay, and enjoy the benefits of a Mazda for a lower, more affordable price.
Though there are pros and cons to buying a used car vs. a new car, in the end it is really a matter of personal preference. Some buyers simply love having a brand new car that has not had any previous owners, but some budget-savvy buyers choose to get as much bang for their buck as possible by purchasing a used car that is still in great condition and is less expensive to insure.