Hi, welcome to my guide!
The great thing about imageshack is that its so easy to use, upload and store images, to show friends, use in fromum or on ebay.
WHAT IS IMAGESHACK?
Imageshack is a free and easy to use image hosting website, this means you can upload file from your computer eg. in "My Pictures" and imageshack will store them on the internet for you. Once their online you can use them in forums and in auctions.
HOW DO I USE IMAGE SHACK
First off find it on google as I cannot post the link here, there will then be a page to look at. To upload, either type in where the file is manually, or click on "Browse" then you need to find the picture to upload and double click on it.
Eg. for me "BROWSE" - "MY DOCUMENTS" - "MY PICTURES" - "SAMPLEPICURE_1.jpg"
Underneath "Browse" there is an area asking if you want your picture resized, sometimes pictures are big enough to fill the screen, but this will resize your image for you to a smaller size, without making the image look strang or wide, it keeps the same scale. Just click to view the options, select a size. Then tick the box.
eg. I am going to select "150x112" specially designed for a small picture 'thumbnail'. I reccomed 320x240 or 640x480 to use on ebay.
It will then upload your image, resizing it if you selected it to.
This is what it came up with for me -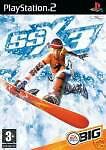 A nice, small, professional thumbnail image!
I hope this helped! Email me if you want to (if you can) if you have aby problems
Thanks,
jackandieu