Upright or cylinder?
Your first decision is whether a traditional upright or cylinder model is right for your needs. Upright vacuum cleaners tend to be more popular as they are designed to cover a larger surface area. However, cylinder vacuums are generally easier to transport and they take up less space so you will be able to store it much easily.



When choosing a vacuum cleaner decide where you want to clean, for instance carpets, hard floor surfaces, or perhaps a car. Do you have a small rooms or a large house? These factors will help you decide whether you want an upright, cylinder or handheld cleaner. If you are a pet-lover choose a model that features a turbobrush or electrobrush accessories, these will give you the powered rotation that you need to clean pet hair. Some models also use carbon odour-elimination filters to help eliminate pet smells.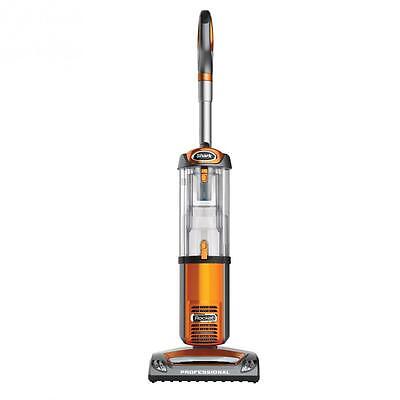 Upright Vacuums
The upright has multiple cleaning heads that make it effective for cleaning carpets and larger floor areas. The height selector option allows you to adjust the vacuum to accommodate the length of the carpet pile so that you can get great results every time. Another great feature are the rotating brushes that will pick up pet hair easily. Upright models can be heavier and harder to manoeuvre especially in those smaller, harder to reach places. However, you can get models that now provide various tools that will help you get to these areas so it's worth looking for models that provide these tools.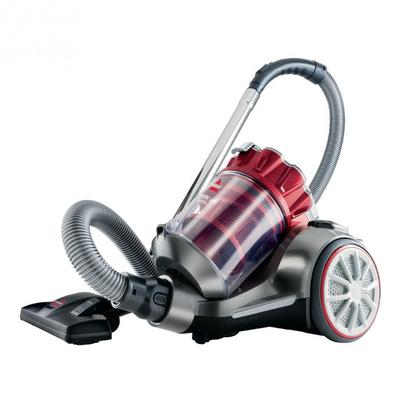 Cylinder Vacuums
Cylinder cleaners are smaller and lighter units are considered to be easier to use. Extra tools are compactly placed inside the actual models so that you can access them and put-away easily, ideal for when you come to cleaning smaller spaces and stairs. Cylinder cleaners also feature a cord rewind function, a start/stop button that can be operated by foot, plus a suction head that is kept separate from the main unit for a wider cleaning radius.
Hand-held vacuums
Handheld cleaners are ideal for light cleaning. Sometimes, a room doesn't require a thorough clean and this is where hand held cleaners can come in handy. They are small, light and portable and are ideal for cleaning the stairs or the car.
Bagged vs Bagless
Another thing to consider once an Upright or Cylinder Vacuum has been chosen is whether to have a bagged or bagless. Vacuum cleaners with bags tend to be less expensive, but continually replacing them can be a little fiddly and might be more expensive in the long run. Vacuum cleaners that are bagless tend to be more expensive, but are a good long-term investment, as the expenditure of purchasing bags is eradicated.
Bagged vacuum cleaners
Are more hygienic and ideal for asthma/allergy sufferers, as exposure to the dust is reduced and disposal tends to be easier. Require little maintenance.Bagged vacuum cleaners obviously require replacement bags and occasionally filters. As the bag fills up the suction power decreases - It is not easy to see if the bag is full unless the vacuum cleaner has an indicator.
Bagless vacuum cleaners
You can easily see when the dust container is full. Bagless is better for the environment as there is no need for bags. Depending on the model, you may have to clean the filter as often as once a month. Tends to be less hygienic and can possibly trigger symptoms if you have asthma/dust allergy. Dust exposure is increased as there is no bag to contain it.