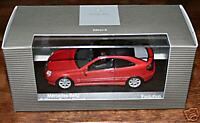 Hi
All Die-casts models are referred to the scale they are made in. The Scale is a fractional number meaning how many models it would take to reach full size.
For example, a model half the size or a real car would be represented as 1/2 scale. The smaller the model, the smaller the fraction.One of the largest die-casts is 1/2 Scale meaning it is 12 times Smaller than the real Car and is approximately 16 inches long. The biggest selling die-casts models made for collectors are 1:18 and 1:43, 1:18 (18 times smaller than the real Car) and have a range of 8 to 11 inches long. The 1:43 Vanguards, Brumm, Solido, Minichamps are 3 to 4 inches Long.
Days Gone models can be 1:76, 1:74, 00 scale About 2 inches long.
You can buy a 1:18 Die-cast for £3.99 but do not expect the scale and detail to be anything like the real car. Good Brand names like Corgi, Brumm, Solido, IXO, Minichamps, Hotwheels make fine detailed models that match the real Car exact, But you have to be careful some companies they have also branched out into selling cheaper not so good detailed models for the youger person. I sell Die-Cast models at rock bottom prices some are sold at true cost which pays for the 47% I sell below cost price and I lose money with them.Day Gone Models that Corgi and you can find in my Shop sell for £3.99 but the Detail is out of this world with some. the scale is 1:76 ish (they do not put the scale on most of them) But also you can buy a 1:18 rough and ready die-cast at one of the supermarkets for the same price. I suppose it comes to what you want to pay for.
Postage Costs, Got a shock with the new postage to the USA a 1:18 model it cost £15.59 to send, £3 for the box and £2 for the filler so it should of cost £20 but this is to expensive so I try and build this into the price of the model.
2 weeks ago we recieved a return in the uk before the price rise it cost £4.17p to send After the price rise it cost £3.76 to send It seems some item have become cheaper to send in the UK with Europe about the same but in International Zones 1 and 2 it has become very expensive.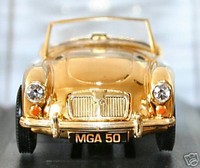 Thank you for reading JoCar Die-Cast
E-Bay Featured Shop Jocardie-cast