Italian fashion house Versace is well-loved around the world for their bold design aesthetic. For women and men alike, a Versace bag is an excellent way to indulge in this international brand. Anyone on the lookout for a bag or tote from Versace may wish to get to know the various styles available as a starting point.
Women's Versace Bags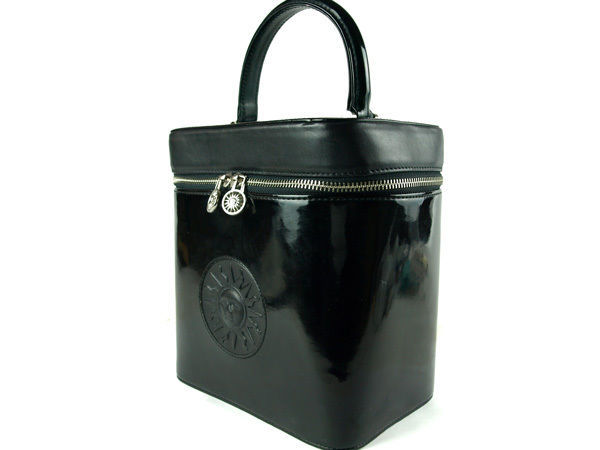 Versace fashion bags for women incorporate a wide array of bag types and designs that range from the minimal to the flamboyant. Learning about the various types of women's bags from Versace can help women zero in on a choice.
Bag Type

Description

Versace Shoulder Bags

Includes the Vanitas range and the Couture range

Small bags with long chain straps

Exterior designs include leather and metallic quilted and studded options

Versace Clutches

Includes both envelope clutches and wristlets

Typically features plain or quilted leather with logo-centric hardware

Versace Satchel Bags

Structured bags with flat bottoms

Two structured short straps for handheld use or forearm toting

Often feature removable shoulder straps

Versace Tote Bags

Large-scale, somewhat structured bags with looped shoulder straps

Includes Callista, Electra, and Barroco designs
In addition to those popular designs, Versace also experiments with some other bag types from season to season. Besides understanding the main types of bags in Versace designs it can also help to know something about the various style collections.
Versace Style Collections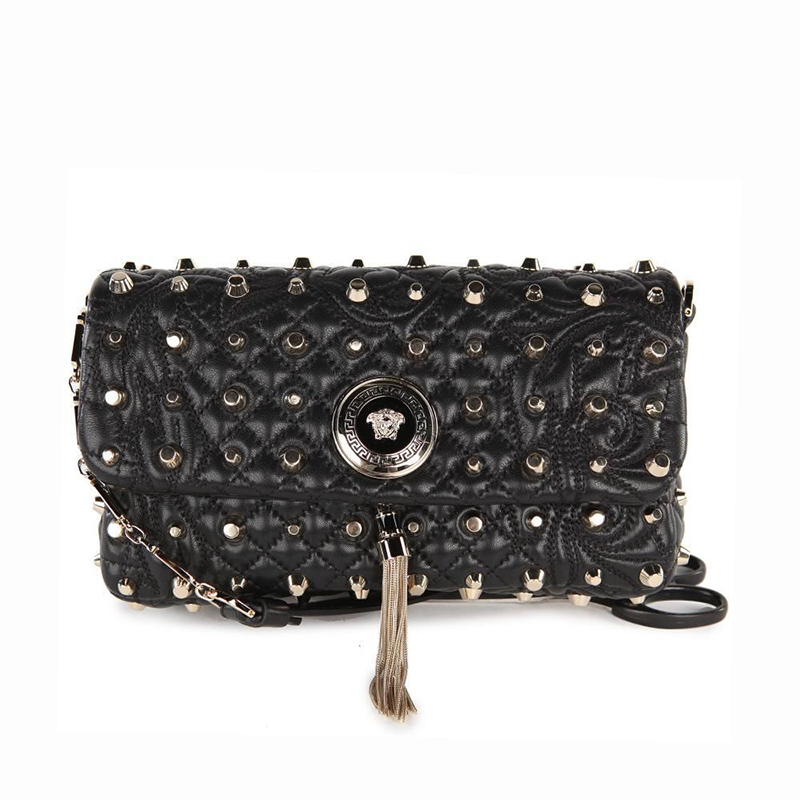 Versace offers a variety of accessory style collections that each have their own aesthetic and sense of style. The Vanitas collection uses iconic elements from Versace's design history along with a vibrant and energised aesthetic. The Versace Signature line of accessories features more refined and classic designs with Versace logo hardware serving as an accent on a bag. Versace also developed a line of bags with the high street brand, H&M, providing fashion fans with a more accessible way to access these fashion accessories. The H&M line of Versace bags features some of the fashion house's boldest prints on drawstring bags and shoulder bags.
Men's Versace Bags
Bags from the men's Versace line tend towards the oversized and include tote, messenger, and carryall designs. The Greca leather carryall features a voluminous centre storage space, two front pockets, and clutch handles as well as a shoulder strap along with silver hardware accents. This bag and other bags in the Greca line, including the Greca messenger bag, also feature an embossed design based on the Greek key border that incorporates the Versace logo. Men looking for more minimally designed options have choices such as the Deerskin tote with its plain leather facade and small hardware to consider.