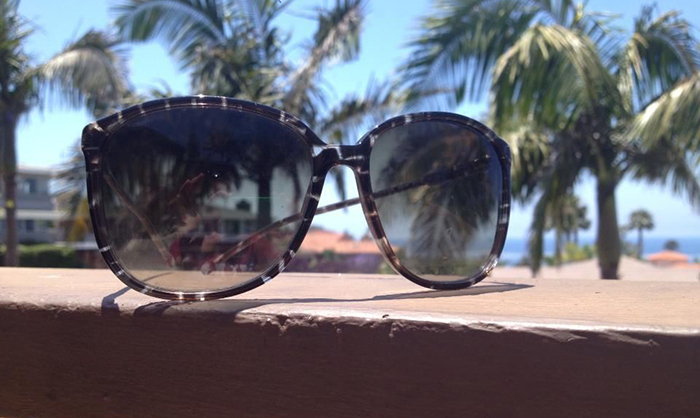 Designer sunglasses offer the latest in fashion, style, and eyewear technology, as well as top quality. A favourite with many celebrities, Versace sunglasses are some of the most popular designer sunglasses worn by men and women. When buying Versace sunglasses, buyers should consider the right frame to suit their face shape, the types of sunglasses available, popular styles, and know how to identify authentic Versace sunglasses.
Choose the Right Sunglass Shape
Versace sunglasses are available in a wide range of styles, colours, frames, and sizes. Sunglass shape is important to ensure they are practical, look great, and feel comfortable. People can identify themselves within one of five different types of face shapes. Square faces have a strong jawline and wide cheekbones. A round face is widest at the cheekbones and is about the same width as it is in length. Oval faces are longer than they are wide, with a wider forehead and slimmer chin. A heart shaped face has a wide forehead and cheekbones and narrow chin. Similar in shape to an oval face, oblong shaped faces are longer and narrower than oval faces, with a pointy chin.
Types of Versace Sunglasses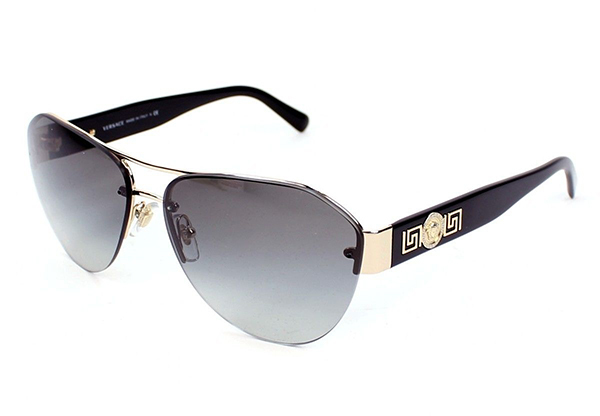 Versace offer different types of sunglasses. Versace's women's designer sunglasses are fashionable, worn by a number of popular celebrities. With a great selection of frames in various great styles and colours. Versace's range of men's sunglasses are top quality with great styles to suit any face shape. For those who have the money to spend, Versace also have a range of kid's sunglasses.
Popular Versace Sunglass Styles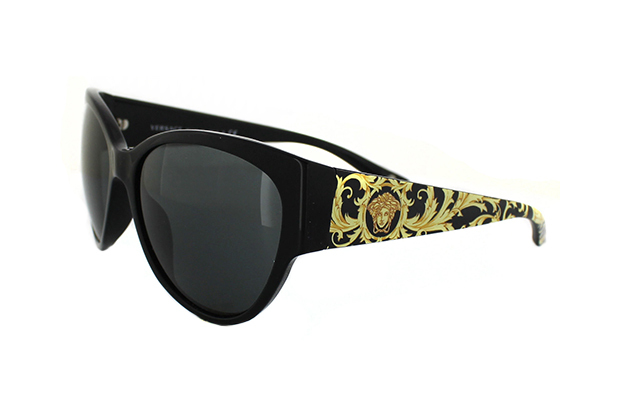 Several different sunglass styles are available. Some, like aviators, wayfarers, or round glasses, are suitable for both men and women. One of Versace's most popular women's sunglass style is the oversized frame. Clubmasters and cat's eyes are two other popular styles of women's sunglasses. Versace shield frames, unique in that they feature a one-piece lens, are also very popular, worn by both men and women.
Identifying Authentic Versace Sunglasses
Authentic designer sunglasses like Versace are top quality sunglasses, and are among some of the more expensive sunglasses available. When purchasing Versace sunglasses, it is important to be sure of their authenticity. All Versace sunglasses come with an attractive case, with the logo imprinted on the front. A pair of authentic Versace sunglasses also come in a Versace box, with warranty card, information booklet, and cleaning cloth. Each pair of sunglasses features the logo, along with "Made in Italy" stamped along the inside of the temple arm of the glasses frame. The left inside temple arm is where the model number, colour, lens, and frame size measurement details are stamped. These details should match the details on the box. New Versace sunglasses feature the serial number etched into the inside of the right lens. Older, vintage Versace sunglasses do not feature this etching.