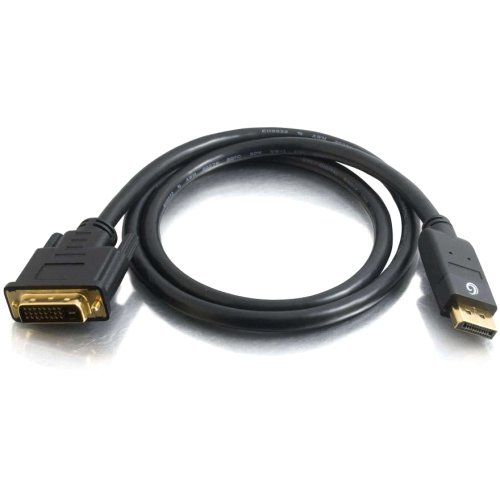 Video cable adapters are a necessary component for successfully transferring video from one device to view on a display. Video cable adapters allow the cable to generate a feed of output images to a display, ultimately transporting video signals to a television, monitor, or projector. These adapters differ in the image quality that they provide, which in turn depends on the type of cable used. When used in conjunction with a video cable, adapters allow for a wide array of functions, including the rendering of 3D scenes and 2D graphics, television output, and the ability to connect multiple monitors. There are various types of video cable adapters available, each suited for specific resolutions and used with different cables.
When purchasing a video cable adapter, buyers should familiarise themselves with the function of video cable adapters, bear in mind the different types of cables, consider their unique features, and learn about the various parts that help them to perform their function. Video cable adapters are available from electronics shops and online at retailers, such as eBay.
Function of Video Cable Adaptors
Many devices provide a specific output for the video signal, such as S-video. This can pose a problem for viewer's who do not have a television with that particular input or who have that input, but are already using it for another device. In order to solve this issue, buyers can use a video cable adapter. The adapter converts a specific signal, such as S-video, to a new video signal, such as composite. When determining the best video cable adapter, buyers should familiarise themselves with the various types of cables that can be connected using an adapter.
Types of Video Cable
There are various types of video cable, each differing in resolution and its application purpose. When determining the best type of video cable, buyers should consider its intended use and its compatibility to the device.
Composite Video Cables
Composite video cables, also known as RCA, consist of three plugs, each of a different colour: yellow, red, and white. The yellow cable carries the picture signal, while the white and red cables carry the audio signal. Composite video cables are the most common type of cable used to connect to a television. They can transmit video resolutions up to 480i, which has a resolution of 704 x 480 pixels sent at 30 complete frames per second. They are ideal for use with video recorders, older televisions, and other components that do not offer a higher quality option.
Component Video Cables
Component video cables, commonly known as Y/Pb/Pr, consist of three wires that are used for video and audio transmission. Composite video cables split the video into three parts, with each part transmitting through its own wire. The green Y channel carries luminance data, or the brightness of the image; the blue B channel carries blue data, and the red R channel carries red data. This allows the cable to deliver better detail and colour accuracy than composite and S-video cables.
Component video cables are typically used for newer HDTVs as they allow for high-definition transmission. They are the only analogue video cable able to pass a high-definition and progressive scan video signal of up to 1080p, which is the high-definition format with a resolution of 1920 x 1080 pixels sent at 60 complete frames per second. Therefore, they are a good emergency substitute for the more popular HDMI cable. Component video cable outputs are found on most DVD players, Blu-ray players, HDTVs, HDTV tuners, high-definition cable and satellite television boxes, and A/V receivers. Buyers should bear in mind that not all video components can send a full 1080p signal via a component video cable. Also, not all HDTVs can receive this signal.
S-Video Cables
Super video (S-video), cables are typically round and have four-pin connectors. They do not carry audio. Instead, S-video cables split colour and luminance into separate wires. As a result, they provide greater colour accuracy and detail. S-video cables are found on both computer monitors and television sets. These cables are great for connecting old devices such as a VHS video recorder that does not offer a higher quality connection. S-video cables can transfer limited video resolutions up to the standard definition format 480i. As newer technology continues to emerge, the S-Video cable is slowly being phased out. Without the ability to support audio and high-definition signals, it is being overtaken by HDMI and DVI.
HDMI Cables
High-definition multimedia interface (HDMI)) cables are long and flat with 19 pins. They are preferred among buyers and should be used whenever possible. They are able to transmit uncompressed video across the cable, integrating both the audio and video signals into one connector. They allow the video signal to remain in digital form all the way to the screen, eliminating the slight picture degradation that often occurs when translating the signal from digital to analogue and back again. This cable is considered advanced and typically found on most new HDTVs and most computer monitors.
HDMI video cables carry standard definition and high-definition digital video signals up to 1080p resolution, depending on the capabilities of the source component. They are the only connector cable that can pass unconverted signals from Blu-ray to DVD players at 720p, 1080i, or 1080p. 720p is a high-definition format with a resolution of 1280 x 720 pixels sent at 60 complete frames per second and 1080i is a high-definition format with a resolution of 1920 x 1080 pixels sent at 30 complete frames per second. HDMI cables can also carry up to eight channels of high resolution audio. HDMI inputs can be found on HDTVs, newer home theatre receivers, games consoles, HD cable and satellite boxes, and new HD cameras and camcorders. They are also backwards compatible with the older digital video connection, DVI.
DVI Cables
Digital video interface (DVI) cables are long with a rectangular cross section. They are designed to transmit large amounts of data to LCD and HDTV screens. DVI cables have up to 24 pins. However, unlike HDMI cables, they do not have a channel for sound. DVI is commonly found on computer monitors and may be used on a television occasionally.
VGA Cables
Video graphics array (VGA) cables typically have 15 pins. VGA cables transmit video signals only. They contain separate information for red, green, and blue, as well as horizontal and vertical positioning. VGA is mainly found on computer monitors and dates back to the late 1980s.
Features to Consider When Buying a Video Cable Adapter
Video cable adapters serve many purposes. When buying the right adapter, buyers should bear in mind the adapter's features as well as the features of the cable that they are used with. The carried signal as well as installation should be considered to help buyers in their decision making process.
Carried Signal for a Video Cable Adapter
Buyers should consider the type of signal that the video cable adapter will need to carry. A lower quality connection is suitable for buyers who would like to connect an old video recorder. However, those connecting a high-definition cable box to their HDTV should choose an HD-enabled cable such as HDMI.
Installation for a Video Cable Adapter
Buyers who plan to use the video cable adapter with cables that will be run through their walls must ensure that the adapter is compatible with wires that are UL-rated for that purpose. In many cases, buyers require a cable labelled CL2 or CL3. This indicates that the cable meets safety standards for in-wall installation.
Parts of a Video Cable
There are various parts that make up a typical cable, including the outer jacket, shielding, dielectric, conductor, and connector. These parts directly affect the signal quality. The five main cable parts and their functions are listed in the table below.
Cable Part

Function

Outer Jacket

Protects the inner materials of the cable from damage

Shielding

Prevents radio frequency interference and electromagnetic interference from reaching the conductor and causing noise

Limits noise radiated from the cable

Composed of multiple layers

Dielectric

Insulating material between the conductor and the shielding material

Helps to protect the signal

Conductor

Carries the signal

Connector

Plugs into the device
Each part of the video cable plays a special role. Together, these cable parts successfully carry video signals from an output device to a television. By familiarising themselves with the various cable parts, buyers can fully understand how cable adapters are able to convert signals.
How to Buy a Video Cable Adapter on eBay
Buying a video cable adapter online offers buyers a wide variety of choices in any price range to meet any budget. Buyers can search for a video cable adapter easily by typing video cable adapter into the search on eBay's homepage.. This displays a wide selection of video cable adapters. For those who have a good idea of the type of video cable adapter that they require, eBay offers an advanced search feature. Using this feature, buyers can narrow down item listings by price or condition. Buyers should read the item listings carefully to understand which cables the adapter is able to work with.
Shop with Confidence
Buyers may also choose to limit their search to video cable adapters sold by Top-rated sellers, for a good customer experience. Top-rated sellers are recognised by the eBay community for providing high levels of customer service. These sellers receive consistent positive feedback ratings and are known for delivering products in a timely manner.
Conclusion
The right type of video cable adapter is necessary for successfully transferring video from one device to another when compatibility presents an issue. Buyers should familiarise themselves with the various cable parts to help with the buying process. Buyers must first consider the type of signal that the adapter carries. Older devices, such as video recorders, usually do not rely on high quality connectors, so can use a composite video cable adapter to carry signals between components. On the other hand, more modern technology often requires the use of an HDMI or component video cable adapter for the best video quality. Buyers should bear in mind the type of device that they are connecting to the television or other display screen. Popular devices include Blu-ray players, DVD players, camcorders, cameras, and video recorders. eBay's easy to navigate site offers buyers a wide selection of video cable adapters to meet any requirements.