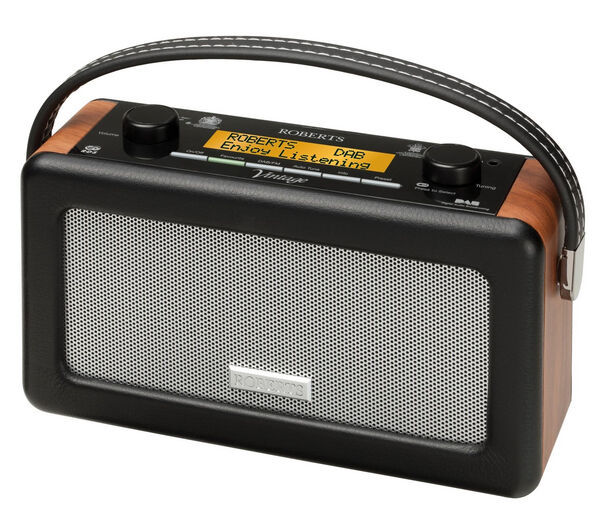 Vintage audio electronics are comprised of a diverse array of products, from the classic radios of the 1940s to stereo systems of more recent decades. Many audiophiles, music lovers, and vintage fans collect and use these well-crafted pieces that often in excellent working condition despite being decades old. These products are used to add character to a space or supplement other audio products.
As with any second-hand marketplace, however, it can be valuable for consumers purchasing vintage items to have a general idea about the types of products available in the marketplace. When shopping for vintage audio electronics, consumers need to take several factors into consideration, including the types of electronics items that are popular, along with their attributes and advantages.
Although vintage audio electronics may be available at specialty mainstream stores, consumers may find a wider range of offerings online at the auction site, eBay. With its plethora of products and user-friendly functionalities, this website makes it easy for a consumer to find the vintage audio electronics product that meets the requirements.
Popular Choices in Vintage Audio Electronics
Vintage audio electronics encompasses a large catalogue of products which includes music players, recorders, radios, and even accessory and replacement parts for these items. Following are some of the more prevalent items available in the vintage marketplace.
Reel-to-Reel Tape Decks
Reel-to-reel tape was developed as one of the first recording media, allowing performers to record the full 30 minutes needed for one side of a standard LP record. Many vintage reel-to-reel tape decks are available in the second-hand marketplace. These items are coveted by collectors for various reasons, including the pure analogue sound captured in the recording process. Many collectors also appreciate these decks as a way to enjoy vintage reel-to-reel tape recordings by musical performers of the past. The editing and splicing of reel-to-reel tape can also be utilised in art forms such as hip hop and other genres where editing effects are at a premium.
Vintage Radios
Vintage radios are a very popular item in the second-hand marketplace. These radios are coveted for their retro aesthetic and are often well engineered, allowing them to be played for decades after production. A classic example of a vintage radio might feature a cover made from bakelite, an early form of plastic which has a very distinct look. Other classic features include large control knobs and detailed displays with oversized numbers and guide marks, as well as art deco style accents and body designs. Another popular subset of the vintage radio market consists of large floor-standing radios that were made in the 1940s.
Vintage Amplifiers and Tubes
Amongst guitarists and other instrumentalists, vintage amplifiers and tubes are a popular subset of vintage audio electronics. These classic performance accessories can endow an amplified, electric instrument with a classic sound that is still used in much of modern music. Vintage tubes are often sold individually as replacement parts for vintage amplifiers; all of these classic bits of audio equipment are viewed by instrumentalists as an essential part of developing their own distinctive sound. Tubes are often sold in association with a particular model of amplifier, but many instrumentalists experiment with configurations.
Vintage Speakers
Vintage speakers are still used by many audiophiles to create an ideal soundscape in a home or work space. Speaker technology had its heyday during the 1970s and 1980s; these loudspeakers are still used in tandem with contemporary hi fi items such as stereos. Vintage speakers often have a very distinct look as well, with wood panelling on the outside and other retro touches that make them excellent visual accents for a room. Vintage speakers can also be floor-standing, meaning that they are free-standing pieces of furniture that must be placed on the floor, or bookshelf-style which means that they are compact and can rest on a shelf.
Useful Speaker Terms
Speakers can come in several configurations, but there are a few terms that are helpful to know when shopping for speakers. A two-way speaker is one that contains a bass component, also known as a woofer, as well as a high-frequency component, also known as a tweeter. A three-way speaker has a woofer, a tweeter, and a mid-range component which fills in the bottom of the high frequency range addressed solely by the tweeter in a two-way speaker. A four-way speaker has two tweeters in addition to mid-range and bass components.
Vintage Cassette Decks
Given the surfeit of digital technology in the contemporary marketplace, many analogue pieces of audio equipment are popular in the vintage market, especially cassette decks.. Cassette decks were one of the main audio players in stereo set-ups for much of the 1980s and 1990s. These decks can be used in tandem with other stereo hi fi equipment and speakers. Vintage cassette decks can be single deck or double deck,, either allowing for play and recording with one tape or tape-to-tape continuous play and recording via two tapes. The cassette media needed for recording on a double deck cassette deck is still available new, while pre-recorded music cassettes are available to a limited degree in the contemporary marketplace and, to a much larger degree, in the vintage market.
Vintage Record Players
Collecting records is still a central part of many audiophiles' and music lovers' lives. While digital music has a defined place in the world of music, many music lovers enjoy the sound of analogue music as produced by vintage records and vintage record players.. Vintage record players can be record decks, which need additional external amplification via speakers, or self-contained record players with internal amplification. Consumers who are on the lookout for vintage record players should make sure that they are aware of "vintage-style" record players. These players replicate the look and style of older players but are in fact new machines and not vintage pieces.
Record Players vs. Turntables
When shopping for vintage record players, it is important to understand the semantic difference between a record player and a turntable. While all record players are technically turntables, the term "turntable" is often used specifically to refer to players that are used by professional DJs. Vintage turntables from the classic hip hop days of the 1980s can have a particular relevance on the vintage market for DJs and those who work in music. These types of turntables are sometimes referred to as "decks".
Vintage Stereo Tuners
When building a home hi fi system out of audio components, many consumers enjoy the quality analogue-style of vintage stereo tuners.. Analogue stereo tuners were popular in the 1970s and 1980s in particular, and these well-made hi fi components can still translate well into more modern systems. With digital radio and digitally-oriented designs now saturating the marketplace, many consumers prefer a classic analogue style of stereo tuner, with analogue displays and classic FM/AM tuning.
Buying Vintage Audio Electronics on eBay
Consumers who are looking for quality vintage audio electronics can benefit from the expansive catalogue of options on the online auction site, eBay. The website functions as an aggregator, bringing together sellers in one place and allowing customers to access a wide array of selections. To begin the purchasing process on eBay, you can find the search bar on the site and enter a search term that defines the item you are looking for, such as "vintage radio" or "vintage record player&". You can also utilise the advanced search option to run a customised search, if you like. With this option, you can narrow the search by entering specific parameters such as price range, location, and type of seller.
When shopping for vintage electronics on eBay,, you can benefit greatly from taking some time to familiarise yourself with the sellers who carry the items in which you are interested. Visit a seller's page and look through the past auctions listed as well as the feedback that other customers have submitted. In this way, you can get to know the range of items carried by that seller as well as the quality of customer service provided by the seller.
Conclusion
Buying vintage audio electronics is a great way to supplement a vintage collection, listen to music from a different time, and enjoy a quality analogue music experience. Products ranging from classic record players to stereo systems from the 1980s are available in the used marketplace, with many selections being in excellent condition and working order.
For customers who are in search of quality audio electronics from a bygone era, the online auction site eBay can be a helpful resource. eBay aggregates vintage audio electronics from countless sellers, creating a large database of these collectibles. A shopper who is interested in purchasing an item from eBay's collection of vintage audio electronics needs to only run a search to begin looking through relevant listings of audio electronics from past eras. By taking the time to review listings and evaluate the sellers involved, a consumer can use the vast catalogue on eBay to find an ideal piece of vintage electronics to complement a collection.