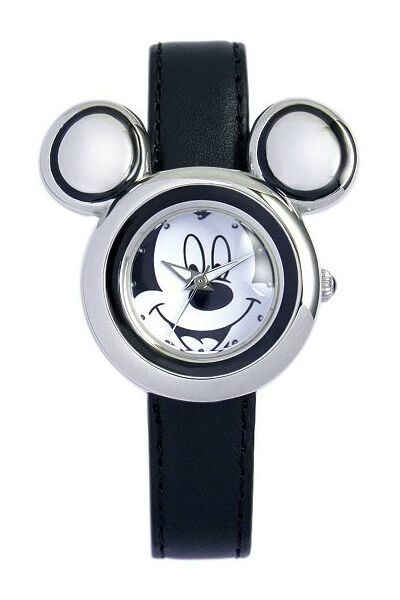 Thanks to their aesthetic virtues and classic status as an accessory, watches are still commonly worn today by many boys, even with the popularity of mobile devices that also tell time. For younger children who may not yet carry a mobile phone or a tablet, a wristwatch can be a necessary accessory for keeping them on schedule. While new watches for boys fill the marketplace, a vintage watch is a far more unique option that parents might want to consider when gifting a young man with a wristwatch.
Finding and purchasing these collectable items is a much simpler process when consumers understand a few details about how watches operate, the different vintage styles that are available, and the features and attributes they should look for when shopping for these timepieces. Individuals in the market for a vintage watch for boys can also benefit from knowing where and how to buy the best vintage boys' watches, such as on the online auction site eBay or in resale shops.
Analogue Timekeeping Techniques in Vintage Boys' Watches
As many consumers may know, watches come in analogue and digital varieties. In older watches, however, where analogue designs are more prevalent, there are actually important differences in analogue watches that can affect the appropriateness of particular vintage watches for boys.
Manual Analogue Watches
Manual analogue watches are mechanical watches that leverage a series of winding parts to create a structured release of energy within the mechanism. Two components known as the balance wheel and the balance spring (or hairspring) use this periodic energy to run a system of gears. Some high-end mechanical watches also contain a part called a tourbillon, which counterbalances the effects of gravity on a watch's timekeeping.
This elegantly constructed machine requires a good deal of maintenance on the part of the wearer. A boy's vintage watch that has a manual design requires regular winding to remain operable and to accurately track time. A small turning dial, known as a watch crown, is located on the side of the watch face and is used to wind the internal springs and keep the momentum in the system going. While newer watches can run a couple of days without winding, older pieces, such as the ones found on the vintage market, may require more frequent attention to remain on time.
Automatic Analogue Watches
As an alternative, an automatic analogue watch is a type of mechanical watch that uses the momentum created by the wearer's motions to wind the mainspring of the system. With this type of watch, the wearer does not need to remember to regularly adjust the winding of the watch. These watches keep efficient time as long as they are worn on a daily basis. On the other hand, an automatic watch that is left in a drawer for too long may need to be rewound on occasion. Most automatic watch manufacturers allow owners to use the watch crown to rewind the internal mechanisms if a watch has not been worn for several days.
Digital Timekeeping Techniques in Vintage Boys' Watches
Electronic watches do not have a system of gears and springs, but instead use an electrical component to drive their timekeeping. This system is centred around a quartz crystal, which stabilises the system and keeps the timekeeping of the watch regulated. This small crystal functions as an oscillator that releases a controlled and stable frequency that, in turn, drives the physical motion of the hands on the watch.
The first quartz watches were introduced into the marketplace in 1969, and they quickly revolutionised the market. Electronic quartz watches are typically ten times more accurate than mechanical watches, even in basic children's versions. By the mid-1970s, many companies had transitioned to quartz technology, and by the early 1980s, the majority of wristwatches on the market were driven by quartz crystals.
Digital Vintage Boys' Watches
Digital watches use something called a seven segment display to form numerical representations of the time on an LED display. The first wristwatch with a digital display was released in 1970. The technology was prohibitively expensive for about a decade as various companies worked to simplify the manufacturing of these devices.
By the early 1980s, digital technology had been optimised to the point where digital watches could be manufactured quickly and easily. In fact, this era of boys' wristwatches was dominated in many ways by digital watches. Many vintage wristwatches are still popular today, and many newly manufactured watches are actually designed to reflect the digital aesthetic of the 1980s.
Batteries in Electrical Vintage Boys' Watches
Consumers who are looking for an electrical vintage boys' watch should keep in mind that these vintage pieces run on small battery cells. These cells are small and circular and can be integrated into the internal casement of the watch or exposed on the back face. If a battery cell is visible on the back face of a vintage boys' watch, owners can most likely replace it easily by simply twisting it out and replacing it with a new one. A battery cell that is located inside the watch, however, needs to be replaced by a watch repairman or someone else who understands the assembly and construction of wristwatches.
A Note on Vintage Watch Straps
The majority of watch straps on boys' vintage watches are either leather straps or bracelet-style straps. Leather straps are solid straps of sturdy leather that loop around the wrist and fasten via a belt-like buckle at the underside of the wrist. Bracelet-style straps are constructed from a series of interlinking sections, some of which can be detached to allow the wearer to shorten the length of the strap.
When shopping for vintage boys' watches, consumers should pay special attention to the quality of a leather strap. As a material, leather is more prone to staining and wear due to sweat, which means leather straps can warp or discolour with age. In the 1980s, many wristwatches began to use plastic silicone bands that were less prone to distortion, but they could also stain to a certain degree.
Extra Features on Vintage Boys' Watches
Vintage pieces still offer some of the suite of features leveraged by more modern choices. These options may include chronographs for utilising a vintage watch as a stopwatch, date windows for keeping track of the calendar day, and, on digital watches, calculators and alarms. Some watches that were created after 1980 may also have a combination of analogue and digital features, including a traditional watch face with a digital insert for the date. When shopping for vintage timepieces for a boy, consumers should keep an eye out for these additional benefits that can add an extra level of usefulness to a vintage piece.
Buying a Vintage Boys' Watch on eBay
The online auction site eBay is a particularly good resource for finding and purchasing vintage boys' watches. The site functions as an aggregator to create a space where various individual sellers and vintage specialists congregate to sell these collectibles. There are a few ways to begin shopping for vintage boys' watches on eBay, but one of the most direct is to utilise the search bar that can be found on any eBay page. When you visit eBay, enter relevant keywords into the search bar to find a variety of possibilities. Use a general term, such as 'boys' vintage watch', to see a broad range of options, or use a more specific term, such as 'vintage boys' automatic watch', to get more focused results.
Getting to Know the Sellers on eBay
When buying any item on eBay, particularly vintage pieces, it can be important to take a moment to get to know any vendor with whom you are interested in completing a purchase. If a listing looks particularly relevant to your needs, first review the listing page in detail, and then visit the seller's page by clicking on the seller's highlighted name. Look through the seller's past auctions and review the feedback other customers have submitted to determine whether a seller has a selling history that is favourable.
Conclusion
While new wristwatches offer a wearer advanced features and technology, a vintage boys' watch is an entirely distinct way for a young man to wear a unique wristwatch. These classic collectibles can be standouts in terms of style, and they offer a parent a unique gift idea for a boy. Shoppers who are in the market for one of these vintage timepieces only need to take a moment to familiarise themselves with the different timekeeping techniques used in older timepieces and the advantages and disadvantages of various strap designs before settling on a vintage watch selection.
Armed with this information, consumers can then leverage the diverse catalogue on the eBay online auction site to find and purchase a vintage boys' watch, or they can try searching in local resale shops. On eBay, individuals can find everything from digital classics of the 1980s to older, manual pieces that have more of an heirloom quality. By just taking a bit of time to review listings and consider the business history of sellers, any consumer can use eBay to quickly and easily find an ideal boys' vintage watch.