Car-badge emblems are a stylish way to identify the make of a vehicle. Vintage emblems reflect the designs of early models of well-known brands, such as BMW and Mercedes. Vintage car restoration enthusiasts use emblems to provide a finishing touch. For avid collectors of car memorabilia, these accessories are ideal display pieces.
Vintage BMW Badge Emblem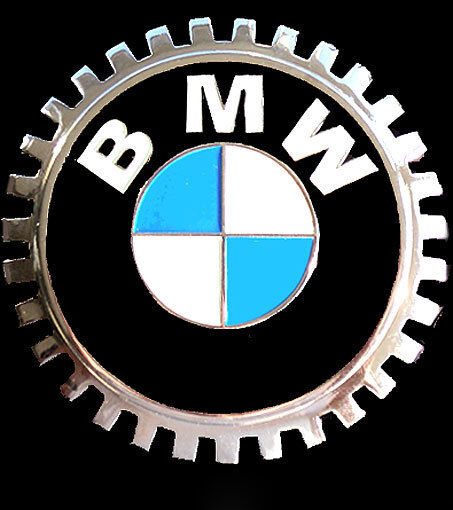 BMW emblems featuring the checked logo are available in two colour combinations: blue and white, and black and white. They proudly display the car's history and are affixed to the front of the vehicle or the boot. There are badge emblems for specific models, such as the front grille M5 logo with red and blue stripes, and chrome rear emblems that feature the model number of the car.
Vintage Mercedes Badge Emblem
Vintage Mercedes emblems show the progression of the iconic vehicle's badge over the years. The 1902 logo features the Mercedes name in white lettering against a black background, but does not feature the well-known Mercedes star. By 1916, the three-pointed star appeared on a red background with the Mercedes name in gold. The 1926 badge features the blue Mercedes logo, including a white star on a blue background with white laurels on the outer edges. Chrome bonnet emblems have a sleek look with the star surrounded by a simple circle
Vintage VW Badge Emblem
The VW emblem badge has geometric lettering that stands out against a blue, silver, or black background. There have been only minute changes to the classic emblem over the years. VW owners can add an emblem badge to the gear stick to enhance the interior of the car. There are emblems for models such as the Passat and Beetle in chrome or black. Wheel centre caps featuring the VW logo are the perfect finishing touch.
Vintage Jaguar Badge Emblem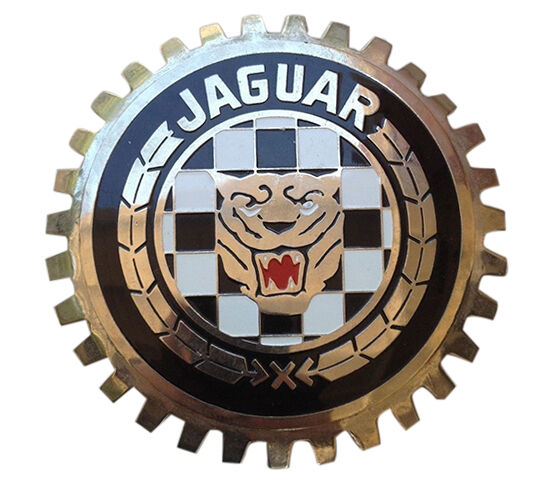 The classic silver feline ready to pounce puts the Jaguar emblem in a league of its own. Replace the emblem on the bonnet of a 1958 XK for your next car show; the stylish and graceful badge features prominently on classic Jaguar vehicles. Newer grille-style badges depict a roaring jaguar against a red or black background with a chrome edge. Boot emblem badges feature the model of the vehicle and the Jaguar name in chrome.
Vintage Ford Emblem
With their long history, Ford emblem badges make the perfect gift for a classic car enthusiast. The signature blue oval with the brand name in white letters is instantly recognisable around the world. Finding an original Ford emblem as it appeared on the Model A may be a challenge; it consisted of a black circle with a decorative outline and the words "Ford Motor Company" in white lettering. In 1906, the logo changed to display the brand name written in black script. The oval first appeared in 1907, and became part of the formal logo in 1911.