Vintage cups and saucers are not only decorative, but make excellent collectors' items. The cups and saucers available include examples from a variety of eras. When buying this type of china, it is important to distinguish between vintage and retro items, know what types of cups are available, and carefully evaluate the items available to make an informed buying decision.
Vintage vs. Retro Cups and Saucers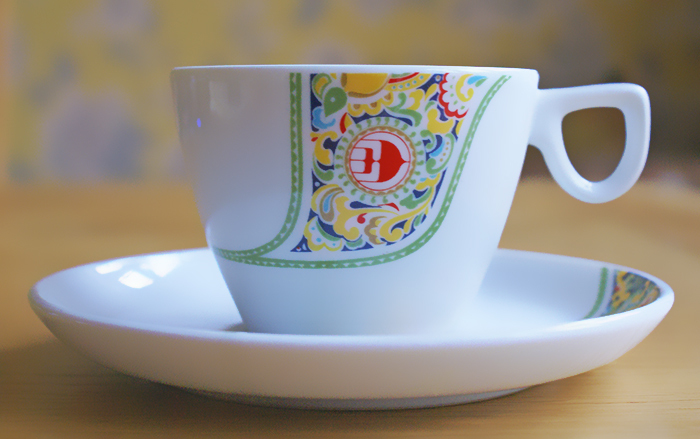 Vintage cups and saucers are not as old as antique cups and saucers. Antiques are typically more than 100 years old. Vintage china is usually more than 20 years old and is an excellent example of the style of a specific era. Vintage cups and saucers should represent their periods of manufacture with patterns and designs that were popular at the time. In time, vintage china may become valuable antiques. Sellers often mistakenly offer retro cups and saucers as vintage items because the two terms overlap. Retro cups and saucers feature designs from the recent past. Some are less than 20 years old, while others are reproductions or poor examples of the era. Research china patterns and cup and saucer styles from specific eras, such as the 1950s, 1960s, or 1970s, to find the best possible vintage cup and saucer examples available.
Types of Vintage Cups and Saucers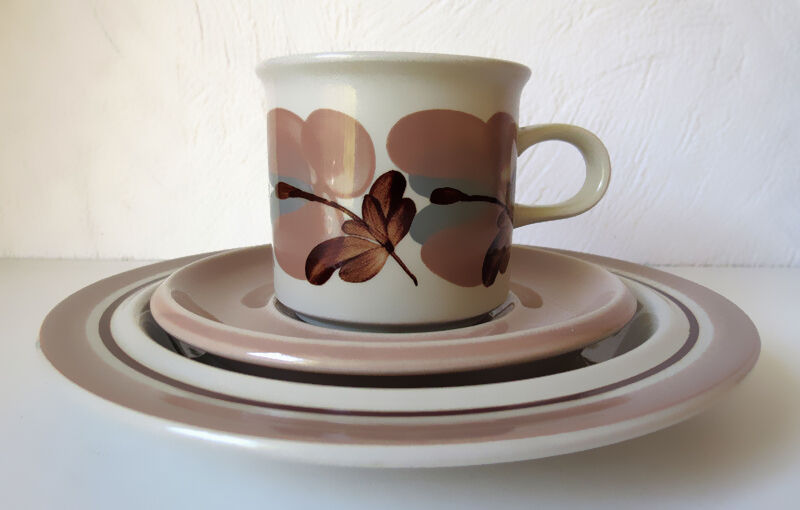 Vintage cups and saucers include more than teacups and saucers. Coffee cups and saucers include sets specifically designed for serving espresso and cappuccino. Choose a style and design that suits your lifestyle and decor theme. Patterns range from delicate floral designs to bold graphics to minimalist black or white. Cup sizes and saucer shapes also vary. Vintage cup and saucer materials include ceramics, porcelain, bone china, and glass. If you want to collect vintage cups and saucers, focus on a specific era or a particular type of china. Look for cup and saucer sets and collections for sale.
Evaluating Vintage Cups and Saucers
Although dating is less important when collecting vintage china than it is when collecting antique china, knowing the date of manufacture allows you to categorise the items available. Look for makers' marks on the bottoms of cups and saucers to identify the manufacturer and pattern. Use this information to find the date of manufacture. Familiarise yourself with the styles and designs of your era of interest to facilitate the identification of examples that represent that era. Inspect the china for signs of damage. Look for cracks, chips, and obvious signs of wear. Ensure that cups are without cracks and handles are firmly attached. If glazing is present, it should not show signs of discolouration or hairline cracks.