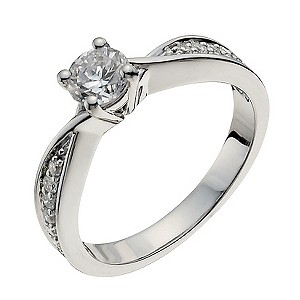 Purchasing an engagement ring is a big decision, and it requires a lot of planning. One choice is to purchase a vintage engagement ring, which has a lot of character compared to many modern rings. Women who are interested in vintage engagement rings find that they have a lot of choices with regard to the style of ring. A buyer can choose a ring from many different eras, including the Renaissance, Georgian, Victorian, and Art Deco periods.
A buyer also has to decide on a number of features, including the setting of the ring and the metals and stones that are used. Other elements of the design that are based on personal preferences also need to be considered. When buying a vintage engagement ring, it is important to consider the quality of the gemstones and the precious metals. A vintage engagement ring should be properly cleaned and maintained, as well. Taking these steps helps a buyer choose a vintage engagement ring that is a perfect match for the perfect lady.
Styles of Vintage Engagement Rings
Buyers who are looking for vintage engagement rings may be surprised to learn that there are many different styles available from different periods in history. Some of these styles are so old that they may be quite difficult to find. For these hard-to-find styles, a buyer may want to look for modern reproductions instead. Popular vintage choices include rings from the Middle Ages and the Renaissance, Georgian, Victorian, Art Nouveau, Edwardian, and Art Deco periods.
Middle Age and Celtic Engagement Rings
Rings from this lengthy period in history were created from the 400s to the 1400s. Because these rings are so extremely old, it may be very difficult for a buyer to find an original ring that is for sale and not in a museum. However, some of the styles from the period have endured in popularity, so there are modern reproductions available, as well.
Renaissance Engagement Rings
This era in the 1500s and the engagement rings from the time were very unique. Gimmel rings, which consisted of two or three rings that linked together to form a single ring, were given as engagement rings during this time. These rings captured the romance of the Renaissance era. These rings may also be difficult to find, but gimmel rings are still reproduced today.
Georgian Engagement Rings
The Georgian period occurred during the 1700s and featured engagement rings that were all about extravagance. The engagement rings from the time were very focused on the symmetry of gemstones, and they typically had a lot of diamonds.
Art Nouveau Engagement Rings
This era in the early 1800s featured engagement rings that often incorporated nature themes into the band. A buyer could expect to find floral or animal designs etched into the bands near the settings.
Victorian Engagement Rings
This period in history lasted from 1835 to 1900. During the Victorian era, both simple and intricate designs were created for engagement rings. These rings were often set in either rose or yellow gold. Thanks to the wealth of the Victorian era, many of these rings had diamonds. Pearls were also a popular choice.
Edwardian Engagement Rings
During this period from 1900 to 1920, platinum came into style as a metal used in engagement rings, so most of the rings from the Edwardian era were crafted in platinum. Some of the rings from this time incorporated scrollwork, filigree details, and lacy shapes. Both sapphires and diamonds were popular in engagement rings around this time.
Art Deco Engagement Rings
Rings from the Art Deco era were produced between 1920 and 1930. Engagement rings from that time reflect the different elements that were used for art in the period, including Egyptian and Asian elements. Additionally, during this time, many colourful jewels were used for engagement rings. In addition to these jewels, designers also created platinum and diamond rings.
Considerations for Buying an Engagement Ring
A buyer looking for a vintage engagement ring has to decide on a number of factors, including the gemstones and precious metal for the ring. Additionally, a buyer has to consider the setting of a ring. Personal preferences also play a part and introduce many other considerations, as well.
Metal
The buyer has to choose a metal for an engagement ring. Gold is a popular choice now and at different times throughout history, but other precious metals have also been used. Silver did not become widely affordable until the Victorian era, so there were a number of silver engagement rings produced during that time. Platinum wedding rings were around for a while, but they were most frequently worn during the Edwardian era.
Stones
Diamonds are now the traditional stone for an engagement ring, but they were not always the standard. Other stones were commonly used during different periods. Some of the different stones that were used for engagement rings include emeralds, sapphires, rubies, and pearls.
Settings
A buyer should also consider the setting of the ring. The type of setting one chooses depends on how many stones are desired and personal taste. Some of the favourite settings include the pave setting, solitaire setting, gypsy setting, prong setting, and bezel setting.
Setting

Description

Three or more rows of small stones

Stones set flush with the band of the ring

Two bands of metal connected by stones

One large stone set in the band

Most common type of setting

Stones set flush with the band of the ring

Stone surrounded by a strip of metal

Helps keep stone from getting chipped
These are just a few of the different settings that have been available throughout history in engagement rings. A buyer can purchase modern reproductions with these settings or search for vintage originals.
Tips for Buying a Vintage Engagement Ring
There are a number of things one should keep in mind when looking at vintage engagement rings. Engagement rings from older periods often included stones other than diamonds, and buyers should be aware that some softer gemstones may have cracks or other flaws that the buyer cannot see. Buyers should ask about the quality of stones before buying a vintage engagement ring. Many years ago, jewellers did not have all the tools to find some of the flaws in gems, which is another reason why some of the gems in engagement rings may have flaws.
It is also important to try to determine the quality of the gold when purchasing a vintage engagement ring. Depending on the age of the ring, the gold quality may not be marked on the ring. Thus, it is important to ask the seller about verification of the gold quality. Many vintage rings are 15 carat gold, as this was commonly used in earlier historical periods.
Caring for a Vintage Engagement Ring
A woman should also know how to care for the vintage engagement ring she wears so that it can last for years to come. The method of cleaning depends on what metals and stones are in the jewellery. Soft jewels like emeralds should not be soaked in a solution of soap and water, for example. One should also pay attention to the settings around the stone. It is important to make sure that the setting is not loose in any way. The buyer should also store the ring properly when it is not being worn. A vintage engagement ring should be stored away from other jewellery in a soft cloth bag or a special compartment.
Finding Vintage Engagement Rings on eBay
There are a number of search tools that make finding a vintage engagement ring rather easy on eBay. One of the easiest tools is the search tool. With this tool, you just type keywords such as 'vintage engagement ring' into the search box. If there are too many listings, you can try to narrow down the number of results by selecting some of the filters or categories on the page. This is just one of the ways to find a vintage engagement ring on eBay.
You should also check out the feedback feature on eBay. This lets you see what other buyers have said about a seller. When making a purchase, you should consider both the quantity of feedback and the quality of these ratings. This is a very good thing to check out if you are new to eBay. You can also leave feedback for a seller after you have made a purchase in order to help future buyers.
Conclusion
Deciding to buy a vintage engagement ring is a great choice because it allows the wearer to carry on and enjoy a piece of history. A buyer can choose from a number of different styles of vintage engagement rings. Some of the different time periods represented in vintage rings include the Edwardian period, the Art Deco period, the Art Nouveau period, and the Renaissance period.
When shopping for a vintage engagement ring, the buyer has to decide on a precious metal and the preferred jewels. Additionally, the buyer needs to choose the preferred setting for the ring. A buyer should also keep a few things in mind when purchasing a vintage ring, including the quality of the gemstones and the quality of the precious metal. Once a ring is purchased, proper care of the ring is very important in order to continue to maintain the ring in good condition. The cleaning method chosen depends on the metals and gemstones that are in the ring.
Buying a vintage engagement ring is a great choice for buyers who want a ring with plenty of character. In addition to searching on eBay, vintage rings can be found through specialty jewellers and in some antique shops that carry jewellery. Modern reproductions can be found in most jewellery stores.