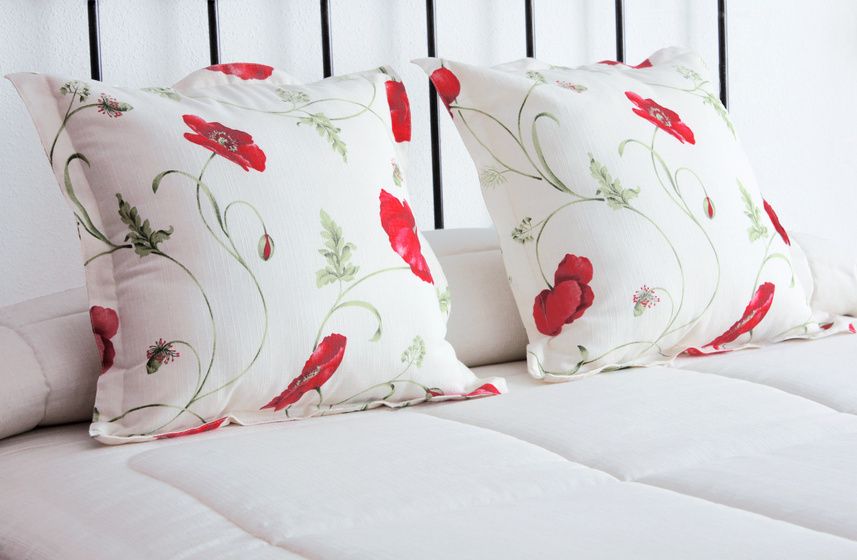 Vintage fabrics, such as sheets, curtains, and other types of material, are perfect for giving shelves and clothing a retro look. These items are easy to make with basic craft supplies. Before embarking on a project, buyers should consider a few vintage fabric craft ideas to identify the tools and supplies they need to complete their unique pieces.
Vintage Fabric Covered Shelves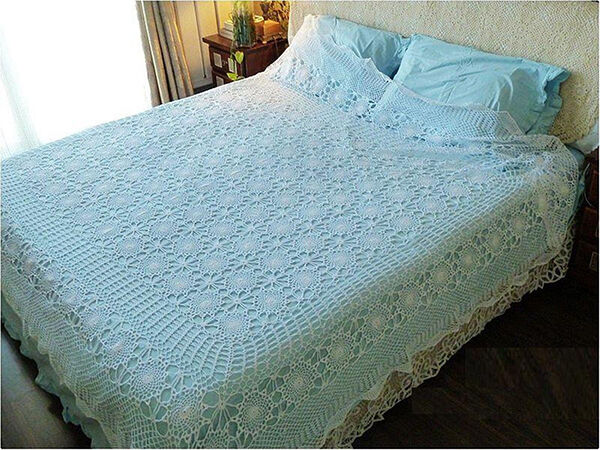 Vintage fabric covered shelves create a cosy effect in any room and are surprisingly easy to create. First, paint some long shelves with two coats of primer to prevent the vintage sheets from being see through. Then apply spray adhesive in sections, starting at one end of the shelf, and smooth the sheet over the surface, centring the fabric on the top of the panel. When the first side is covered, flip the panel over and repeat the process on the other side. Fold the edges up, as though you are wrapping a gift, and apply an extra coat of spray adhesive. Finally, apply a coat of Mod Podge, and all-in-one sealer, over the seam and folded edges. Wait for the shelf to dry completely, and it is ready to hang.
Drawstring Vintage Pillowcase Skirt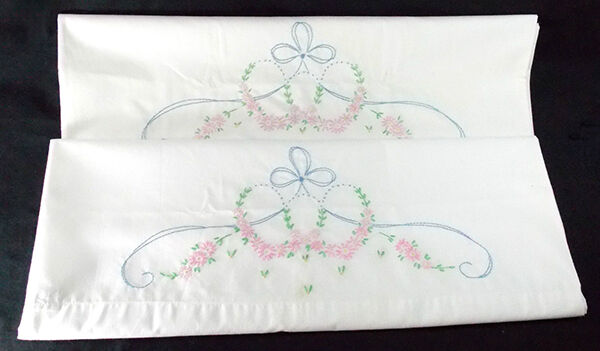 To make a drawstring skirt out of a large vintage pillowcase you need a safety pin,craft pins, needle and thread, tape measure, and scissors. Begin by measuring your hips and add 15 centimetres. Then, measure from your waist down to your ideal length and add 10 centimetres. Ensure that the pillowcase is of sufficient width and length. Cut the pillowcase to the right size. Fold the bottom edge twice by 2 centimetres and sew the hem around the circumference of the pillowcase.For the drawstring tube, fold the top edge down 1 centimetre, then 3 centimetres. Use pins to hold your folds in place and sew a straight seam around the edge. Using the fabric you trimmed earlier, cut out two 3 centimetre wide strips. Cut one tip on each strip, open them into two long strips, and sew the ends together to make an open ended drawstring. Fold it in half lengthwise and sew the edges. Cut two small holes at the centre top of the skirt's right side. Use the safety pin to feed the drawstring through the tube and you have a ready-to-wear skirt.
Vintage Quilts
One of the best uses for vintage fabrics, especially if you have lots of small pieces, is a patchwork quilt. There are unlimited ways to create unique patterns. To make a vintage quilt, you need a fabric cutter, cutting mat, fabric scissors, pins, batting, seam ripper, needles and thread, and a sewing machine. You can buy a quilt pattern to follow or invent your own design.