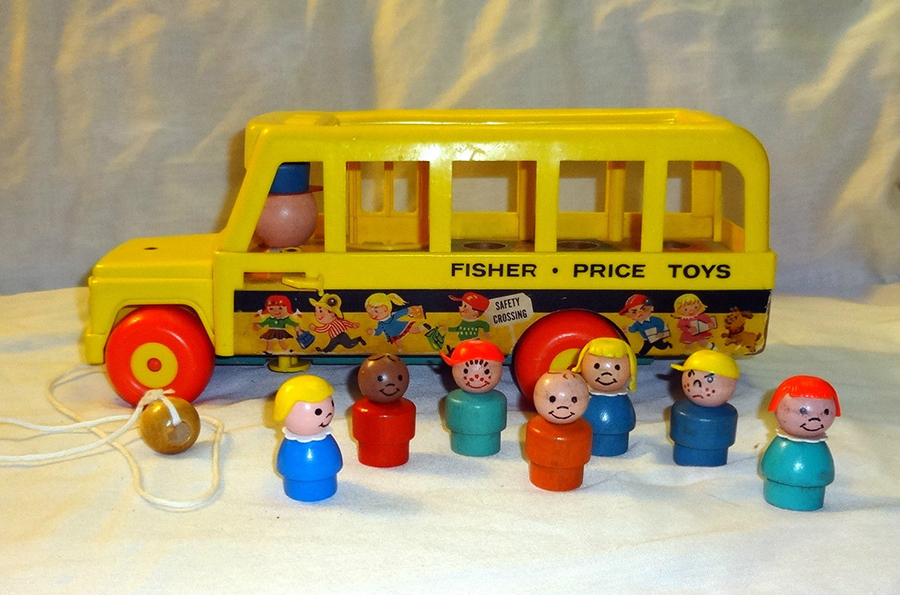 Fisher Price has been creating durable, quality toys for more than eight decades, and vintage Fisher Price toys are popular collectors' items. Some collections hold special memories for their owners, while other collectors simply delight in owning beautiful, sturdy toys from bygone eras. When buying vintage Fisher Price toys, choose a toy type from the range available, select a theme for your collection, and carefully evaluate the items on offer.
Types of Vintage Fisher Price Toys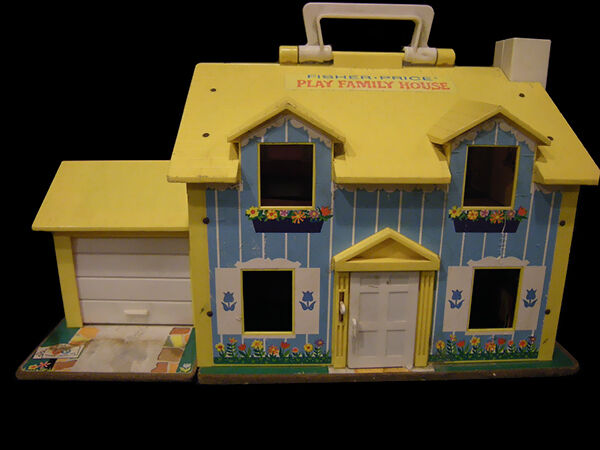 The range of vintage toys available from Fisher Price includes a substantial collection of items that have delighted children for decades. Popular collectors' series include The Play Family or Little People, manufactured from 1964 to 1989; Little People, manufactured from 1990; wooden pull toys created from the 1940s to the 1970s; clocks and wind-up music boxes; trains; Adventure People; and Husky toys. Fisher Price manufactured over 100 different sets, numerous individual Little People, and a plethora of accessories. Fisher Price wooden pull toys come in a variety of shapes and sizes, and these toys are sought after with collectors. Popular designs include animals, trains and vehicles, and Disney characters. Fisher Price trains have names, such as Looky Chug-Chug, Golden Gulch, and Huffy Puffy. Earlier models consist of wood and later models of plastic.
How to Collect Vintage Fisher Price Toys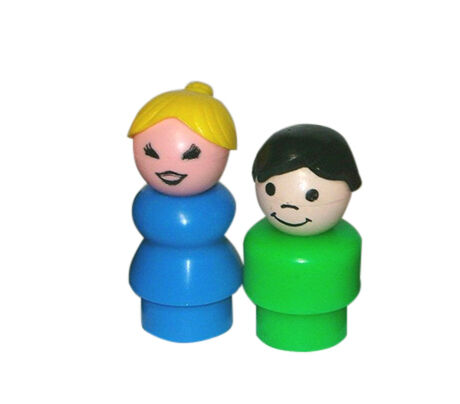 Because there is such a wide selection of vintage Fisher Price figures and toys, collectors focus on specific types of toys. Some collect toys from particular eras, while others opt for ranges such as Little People or pull toys. You can also collect limited editions, different colours of the same Fisher Price toy, and toys featuring manufacturing mistakes. Additionally, some collectors focus on toys with personal significance, such as those they owned or wished they owned when they were children. Choosing a theme allows you to create a unique yet cohesive collection. The most important factor to consider when collecting these toys is whether you like them. Invest in a collector's guide to identify and value Fisher Price toys.
How to Evaluate Vintage Fisher Price Toys
Condition and rarity are two of the most important factors that affect the value of vintage toys. The better the condition of toys and the rarer the specific examples, the more valuable the toys. Most vintage toys belonged to children who played with them, so vintage Fisher Price toys in mint condition are relatively scarce. However, you can find examples with their original packaging. The toys you choose should be in a condition that is acceptable to you. Look for dents, dings, scratches, and other obvious signs of damage when evaluating toy condition. Ensure that toys with moving parts, such as wind-up music boxes and clocks, work properly. To determine whether a toy is rare, look for similar examples available for sale and consult collectors' guides.