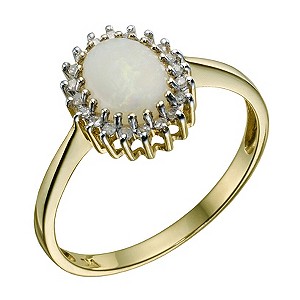 Vintage gold rings mmeans many things to enthusiasts, including nostalgia, art, history, beauty, and uniqueness. In history itself, gold rings symbolised the power and status of the one who wore them. Today, many people choose vintage jewellery because of its character or because they are looking for something out of the ordinary. Buying vintage rings can be a daunting and confusing process, especially if buyers shop over the Internet.
Becoming educated about the many facets of vintage gold rings gives buyers the confidence and knowledge to purchase the right one. There is, for example, a difference between vintage and antique rings. Vintage rings can be broken down into one of several categories or eras, with each one representing a unique style. It is also important to be aware of the materials that make up the ring, as well as how many carats of gold it contains. Vintage gold rings can be purchased at estate sales, antique jewellery retailers, personal sellers, thrift shops, and from online marketplaces such as eBay . When purchasing a vintage gold ring, it is important to understand the difference between antique and vintage as well as which era one wants to purchase a ring from.
The Difference Between Antique and Vintage Gold Rings
The terms "antique" and "vintage" are not interchangeable where jewellery is concerned. An antique gold ring is one that is over 50 years of age. A vintage gold ring, on the other hand, refers to those rings that represent a specific style from certain design eras. This means that a ring stemming from the Edwardian era, for example, is both an antique and a vintage ring.
Some jewellers or sellers refer to all "old" rings as vintage rings . Others use the term to refer to jewellery that is only designed to look as though it came from a past era. Buyers should always be careful to define what they are looking for and make sure to use specific dates. When reviewing vintage gold rings, it is perfectly acceptable to enquire about the age of any given ring.
Vintage Gold Ring Eras
Vintage gold rings can be classified into one of several categories. These categories each cover a different decorative period and historical era, as seen below:
Era

Style

Victorian

Unadorned band

Pressed designs with intricate details

Era of the rose gold ring

Art Deco

Engagement ring introduction

White gold popularity

Iconic filigree details

Retro/Mid-Century

Plain bands

Yellow and white gold designs

Solitaire diamonds

Estate

Cluster stones

Marquise solitaire diamonds

Yellow gold
Because they hail from widely different design trends and times, the style of vintage rings can vary. It is therefore the buyer's personal preference more than anything else that determines which ring is the right one for them.
Victorian (1835-1890)
Victorian gold rings are difficult to find due to their popularity. Since the Victorian era is so often portrayed as a sentimental time, many vintage enthusiasts buy Victorian rings as engagement or wedding rings. At traditional Victorian weddings, couples exchanged bands that were engraved on the inside with the date of the ceremony and the initials of the couple. Victorian rings tend to either be completely plain or feature intricate, pressed designs. Rose coloured gold rings were also popular during this time, containing a mixture of gold that gave the gold ring a pinkish tint.
Art Deco (1915-1935)
The Art Deco era encompasses World War I, the Roaring Twenties, and the Great Depression. Art Deco rings introduced white gold rings and the engagement ring as it is known today. This is also the era in which filigree adorned nearly every type of gold ring. The intricate detail used in this process is an iconic hallmark of a true Art Deco gold ring, since it is extremely difficult to recreate the look even with today's technology.
Retro/Mid-Century (1935-1960)
Retro gold rings are from the World War II era. They are designed to not only be attractive but as resourceful as possible since raw materials were scarce during this time in countries that were at war. Because of this reason, rings such as these feature solitaire diamonds set in heads that make the diamonds appear somewhat rounded and larger than they actually are. The bands on both engagement and wedding rings are plain and mostly unadorned. Some designs can be found, crafted in both yellow and white gold.
Estate (1960-Present Day)
Estate gold rings refer loosely to any ring that was made after 1960, though some antique jewellery dealers use the term for rings that date back to the 1950s. These rings tend to feature large clusters of stone from the 1970s or marquise solitaire diamonds from the 1980s. Most are available in yellow gold.
Buyers should be careful when purchasing estate rings. Many antique dealers or thrift store owners attempt to sell modern jewellery under the guise of it being estate jewellery. Be sure to inspect the ring carefully for markings that indicate the ring may be a fake. A marking such as a modern carat number is an obvious example.
Vintage Gold Ring Purity
Most vintage gold rings have a marking on the inside indicating how much gold was used in the creation of the ring. The higher the carat (CT) number is, the more gold the ring contains.
24CT: this is pure gold.
18CT: 18 parts gold with 6 parts made from additional blended metals or 75 per cent gold
14CT: 14 parts gold with 10 parts made from additional blended metals or 58.5 per cent gold
12CT: 12 parts gold and 12 parts made from additional blended metals or 50 per cent gold
10CT: 10 parts gold and 14 parts made from additional blended metals or 41.7 per cent gold
Gold rings from Europe are marked with percentages instead of carat numbers, such as:
18CT gold is marked as 750 to indicate it contains 75 per cent of gold
14CT gold is marked as 585 to indicate it contains 58.5 per cent of gold
10CT gold is marked as 417 to indicate it contains 41.7 per cent of gold
Solid gold rings are very durable and can last centuries but the outer layer is also soft meaning it easily shows dents and scratches. Metals such as nickel are often used in the alloy mixture with lower level gold rings. Buyers allergic to these metals should choose rings with the highest gold content they can afford.
Buying a Vintage Gold Ring on eBay
Buying a vintage gold ring on eBay is both simple and easy. Since you may already know what you want, begin by entering the keywords of the type of ring you are looking for into the search field. For example, if you want to look for listings that include diamond settings, you should enter "diamond vintage gold ring" into the search field. eBay often features hundreds or even thousands of listings in one category. This can make looking through them all a little overwhelming. If so, you can use the category and organisational filters eBay provides to help narrow down the search results. This can also be an ideal way to compare prices, find the best deals, or make a definite decision on style or era.
Once you have found the listing or items you are interested in, take a closer look by clicking on the title or picture in order to arrive at the item's page. Here, you can view the seller's description of the ring, details on its condition, and photos to match the description. After you review the ring, you should also take a moment to look at the seller. Click on his or her name to be taken to their profile page. The seller's location, selling history, and customer feedback are all located on this page. Since vintage gold rings are so valuable, it is best to ensure that you are working with a reputable seller.
Conclusion
The first thing buyers should do when purchasing a vintage gold ring is to determine what era and style they are interested in. There is a wide variety of availability and cost based on what the wearer likes. It is also important to determine what purity the gold should be. Everyday wear, for example, can erode pure gold rings rather quickly. A more appropriate choice in this case is to find rings that contain less gold and more alloys. Once these decisions are made, the buyer can then decide how large the ring should be, if it should have birthstones or diamonds, and how much the buyer is willing to pay for it. Since vintage gold rings can be worth thousands of pounds in extreme cases, it is best to settle on a budget before shopping.
Once buyers determine what era and style the vintage gold ring should be, they can begin searching for the ideal ring at estate sales, antique retailers, thrift stores, personal sellers, and from online marketplaces and auction sites like eBay. Featuring a wide selection of vintage rings from both private and commercial sellers, auction sites like eBay make shopping for hard to find jewellery easy.