Whether looking to identify a family member's items, build up an existing collection, or simply honour freemasonry, some guidance can help consumers with their task. While there are many different types of Masonic collectibles, swords, rings, coins, and some additional accessories are all popular items in Masonic collections.
Swords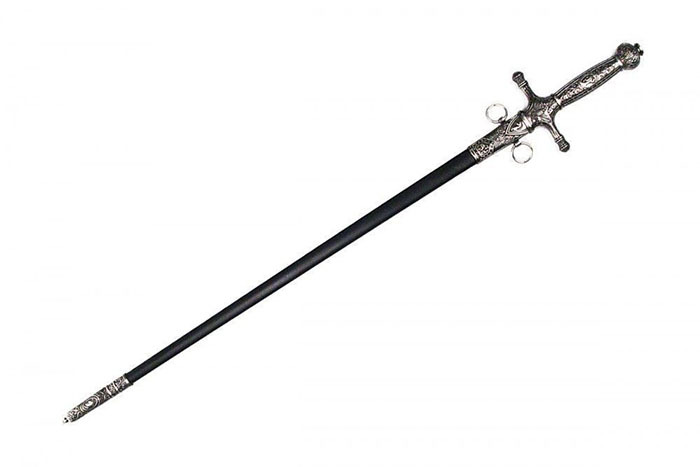 Swords were important parts of Masonic rituals, and they were often passed down through family members. However, as there are many derivatives and offshoots of the Freemasons, there are just as many different types and designs of swords, and many replicas of these are available. Certain types of Masonic swords are extremely rare, such as ones from The Knights Templar, a more well-known Masonic group who forbade all ornamentation on their swords. A fraternal Templar sword is a much more widespread style. These have a black or ivory grip with Masonic symbols, including the crown and cross symbols of the order, and sometimes the owner's initials. The knuckle guard can also show the cross and crown, as well as a knight's head in some cases. The nickel or gold-plated blade should depict ornate scenes from the crusades, floral designs, and an engraving of the owner's name.
Rings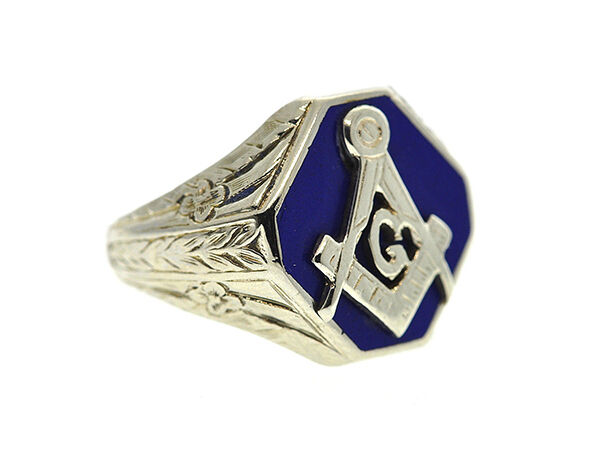 The most common Masonic ring is the Blue Lodge ring, typically made of silver or gold with a flat blue plate across the face, decorated with the square and compass, and a letter G. The letter G stands for the Grand Architect, the broad name given to a generic higher deity, while the square and compass signify honesty, fairness, and virtue. Consumers can find variances on this design, as some master masons prefer to personalise their rings with engravings and additional symbols. The Scottish Rite rings feature a plain gold band with an equilateral triangle containing the Hebrew letter yud. The rings for the Order of the Eastern Star prominently feature a star with different colours and symbols in the points of the star for different attributes of the rite.
Regalia
Common Masonic regalia items include the mason's apron, collar, and jewels. These fluctuate in design, colour, and intricacy based on the order, the mason's degree rank, and responsibilities, though aprons usually consist of lambskin or white leather. Some aprons are rounded, while others are squared or triangle in shape, all symbolising the apron traditionally worn by master masons to protect tools and clothes while working. Different degrees wear different jewels based on rank. Additionally, different colours, tassels, rosettes, and designs also vary by province and rank.