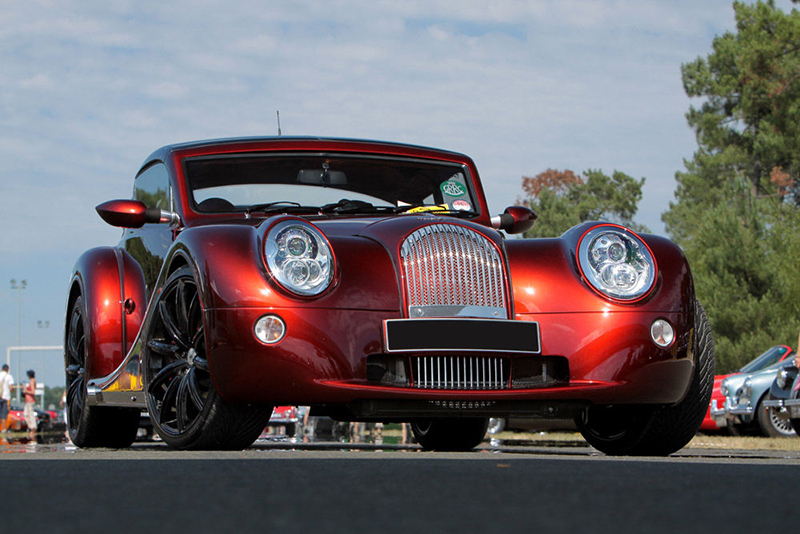 Morgan cars have a history that dates back to 1910. The company assembles its vehicles strictly by hand to create individual designs that attract car enthusiasts. Vintage Morgan cars feature specialist features, such as three-wheeled models that are considered as cyclecars. Car collectors and fans of the brand can benefit from understanding the history of Morgan cars and the authentic features of each model.
Vintage Morgan Three-Wheeler
The Vintage Morgan three-wheeler is one of the first models produced by the brand and seats up to four people. Hallmarks of the earliest designs include a lightweight construction and two-speed transmission system. The V-twin three-wheeler features air-cooled and liquid-cooled versions of motorcycle engines. F-series three-wheelers have a pressed-steel chassis and four-cylinder Ford side-valve engine. Genuine vintage Morgan cars retain these original features and engines.
Vintage Morgan Plus Four
The Morgan Plus Four was manufactured after the Second World War and has a four-wheel open-top design. To determine the age of the Plus Four, look at the engine. The earliest models use the Standard Vanguard 2008cc engine. In 1954, the vehicle received an aerodynamic update, with the radiator installed beneath the cowl and grille. Models from the 1960s use the Triumph TR2 to TR4 engines, and those from the 1980s use the Fiat and four-cylinder Rover engine. Limited edition Plus Four models have a fibreglass coupe body.
Vintage Morgan Plus Eight
In 1968, Morgan started to install Rover V8 engines and called this newest model the Plus Eight. The larger engine displacement led to faster acceleration and better handling. It has a wider body than earlier models and versions from 1968 to 1977 feature a four-speed manual transmission; post-1977 models have a five-speed manual transmission. The body styles still feature open-air or convertible tops. The Plus Eight model is one of the company's most successful cars.
Vintage Morgan Car Parts
Parts for classic Morgan cars allow you to repair or update vintage models. Body-related components, such as steering wheels and tyres, help to restore the original look of an older car. The distinctive Morgan radiator badge, featuring the company logo, appears on original engines. There are head gaskets, mounts, oil pressure switches, and cylinders to get the vehicle up and running on models that require engine work.
Vintage Morgan Car Accessories
Adding accessories to a Vintage Morgan allows drivers to put their own stamp on the vehicle. A waterproof car cover protects the vehicle whether it is parked outdoors or in a garage, and prevents the paintwork from fading. There are vintage chrome tax discs to affix to the vehicle that feature a gold-plated Morgan logo, if you want to add an authentic flair.